Meghan Markle's New Job Title Is Generating Buzz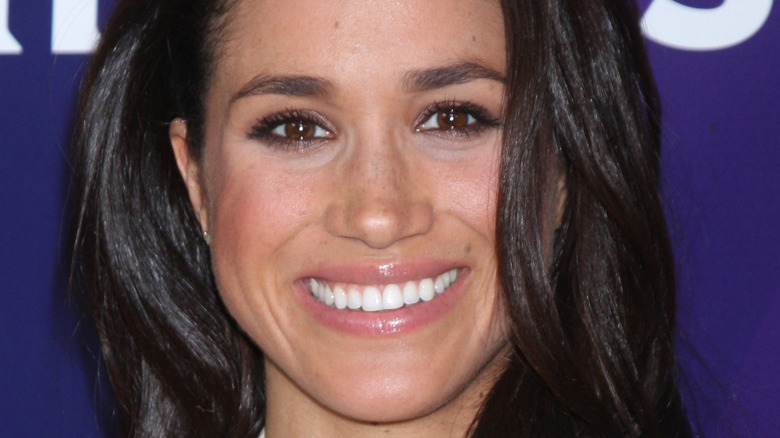 Shutterstock
Meghan Markle is adding a new job to her resume — and it's turning some heads. Archewell Productions, the production company founded by Meghan Markle and Prince Harry, announced on July 14 that its first ever animated series will debut on Netflix. Per the announcement, its working title is "Pearl" and it will follow a "young girl's heroic adventure as she learns to step into her power and finds inspiration from influential women throughout history."
Meghan will serve as Executive Producer along with five other individuals, and the former actor's new title is generating some buzz online. "WOW! Big News for Meghan Markle! So much winning! I can't wait to see lil Ms Pearl aka 'Flower' aka 'lil Meghan' on Netflix!" one fan exclaimed on Twitter. "Our girl is an executive producer," another fan joyfully tweeted. "Can't wait," they added with two kissing emojis. "Meghan Markle is a wife, mother, author, and now an executive producer. Iconic," a third user stated along with a montage video of Meghan laughing and smiling.
Meghan is just as excited as her fans to be heading the new project. Keep scrolling to learn what she had to say about her new role.
Meghan Markle is excited to celebrate powerful women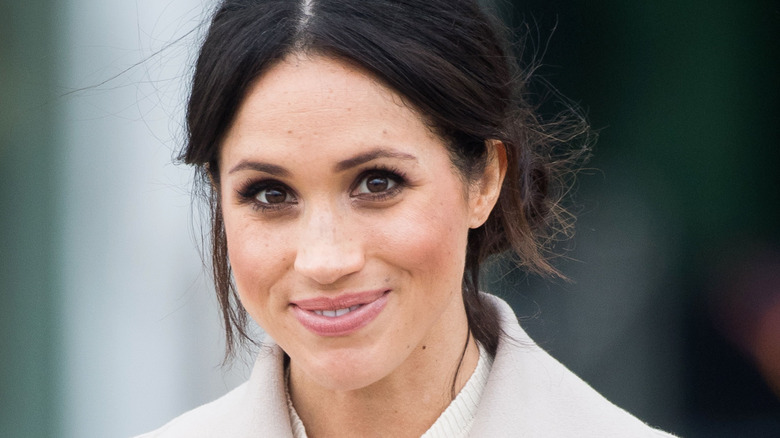 Shutterstock
Within the July 14 announcement from Archewell Productions, Meghan Markle said she is "thrilled" to be heading a project that exemplifies exceptional women. "Like many girls her age, our heroine Pearl is on a journey of self-discovery as she tries to overcome life's daily challenges. I'm thrilled that Archewell Productions, partnered with the powerhouse platform of Netflix, and these incredible producers, will together bring you this new animated series, which celebrates extraordinary women throughout history," she gushed. "David Furnish and I have been eager to bring this special series to light, and I am delighted we are able to announce it today," she concluded.
Meghan and Prince Harry partnered with Netflix in September 2020 in an exclusive deal that would allow them to create "documentaries, docu-series, feature films, scripted shows and children's programming," per The New York Times. The couple said in a statement to the publication that their focus would be "creating content that informs but also gives hope." They added that they intend for their content to "share impactful content that unlocks action."