The Signs That Tori Spelling's Marriage Is In Trouble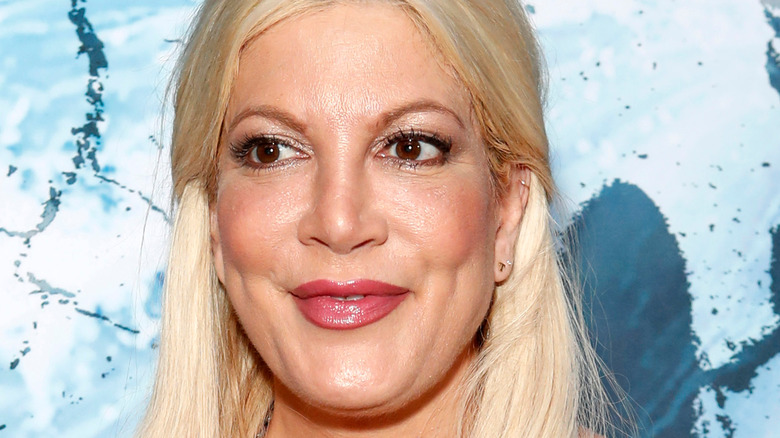 Shutterstock
Tori Spelling and Dean McDermott have been married since May 2006. Their relationship started under shady circumstances. In 2005, Spelling was filming the Lifetime movie "Mind Over Murder" in Ottawa, Canada, when she met and started a relationship with Dean McDermott. There were only two problems with that. Spelling was married to actor and writer Charlie Shania, and McDermott was married to actor Mary Jo Eustace, per People. It had only been 15 months since Spelling and Shania's $1 million wedding.
Spelling and McDermott married just weeks after Spelling's divorce was final. They went on to have five children together, sons Liam, Finn, and Beau and daughters Stella and Hattie, per Closer Weekly. McDermott also has a son, Jack, with Eustace.
There've been signs of trouble in their marriage for a while. Spelling admitted recently that she and McDermott sleep in separate bedrooms, per Daily Mail. And McDermott took some heat for attending a Dodgers game without his wife, to which he said on Instagram, "Has it ever occurred to all you people commenting 'where's your wife and kids' that they're not into baseball????"
Now there's another sign that Spelling's marriage is in trouble. Keep reading to find out all the juicy details!
Tori Spelling was spotted out running errands without her wedding ring on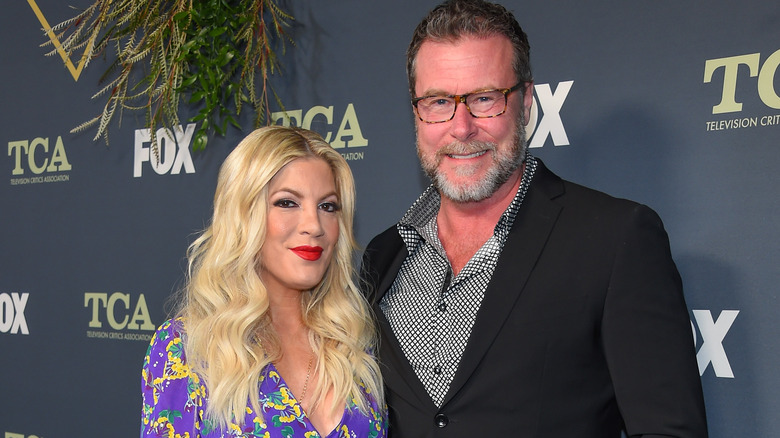 Shutterstock
When Tori Spelling admitted she and Dean McDermott were sleeping in separate beds, she tried to brush it off as a consequence of parenting. McDermott had been out of the country filming and the kids started sleeping with their mom, per Us Weekly. Earlier this month, Spelling appeared on Sirius XM for an interview with Jeff Lewis Live. He asked her, "What is really going on? You put the wedding ring on. Are things okay? ... Are you guys sleeping in the same bed?" Spelling replied, "You know what. Right now my kids and dogs sleep in my bed." When Lewis asked if McDermott was sleeping in the guest room, Spelling said, "He's in a room."
A source told Us Weekly, "Tori and Dean have been having major issues for over a year now. The fact that she's talking about sleeping in separate beds is very telling, she wouldn't do that unless things were really not great between them."
Now, Spelling has been spotted out running errands in her Calabasas, California, neighborhood without her wedding ring on, per Daily Mail. The "90210" star picked up items at a CVS and filled her car up with gas while wearing a baseball cap, oversized white tee, and black bicycle shorts. No ring in sight.