The Truth About Sharon Osbourne And Elaine Welteroth's Relationship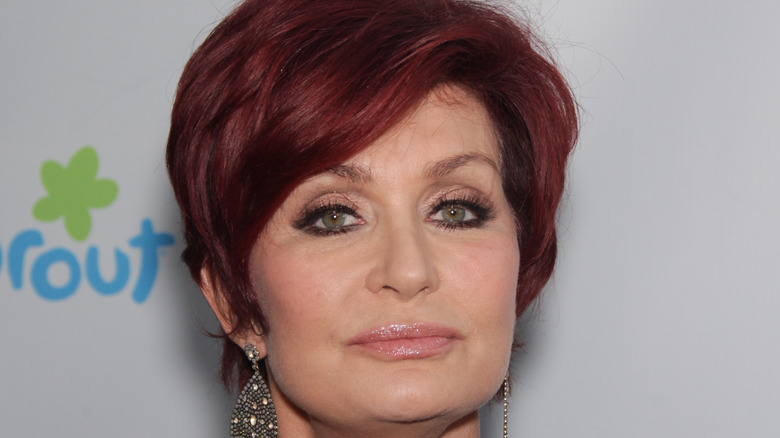 Shutterstock
Elaine Welteroth took sides after Sharon Osbourne's infamous on-air meltdown on "The Talk," and she didn't come to her co-host's defense. Welteroth joined the daytime talk show in December 2020 after her guest-hosting appearances proved that she was a good fit with the rest of the women. However, the working relationships of everyone on the panel were put to the test when Osbourne had a heated exchange with Sheryl Underwood.
After defending her friend Piers Morgan during a debate over whether or not he was racist, past allegations about Osbourne's own behavior came back to haunt her, specifically accusations that she had referred to co-hosts using racist and homophobic slurs. The show went on hiatus so that an internal investigation could be conducted. During the break, Osbourne accused Welteroth and Underwood of blindsiding her with questions written on cue cards, suggesting that she was purposely left in the dark about what she was going to be asked. "They're setting me up," she recalled thinking, per Entertainment Tonight. "My anger was like, I cannot believe this, I'm your sacrificial lamb."
Welteroth disputed Osbourne's claims when "The Talk" returned, calling them "categorically false and unfair" (via Popculture). By that time, CBS had already announced that Osbourne was leaving the show for good, and she's now being replaced by Jerry O'Connell. The network's statement about her exit said that her "behavior toward her co-hosts during the March 10 episode did not align with our values for a respectful workplace."
Elaine Welteroth can be heard taking Sharon Osbourne's side in leaked audio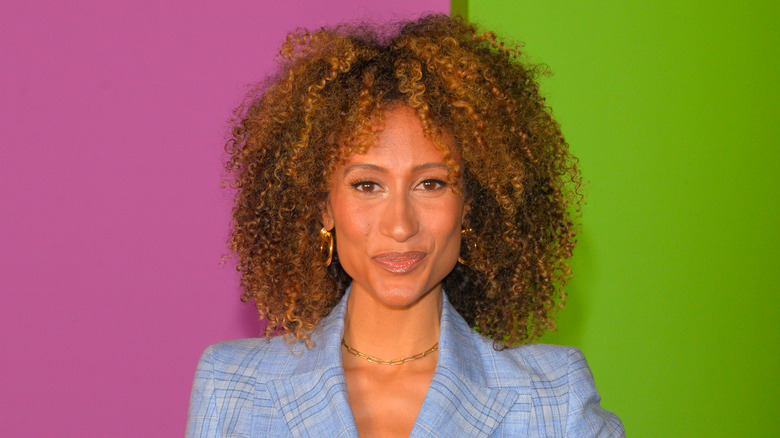 Shutterstock
According to Page Six, an insider claimed that Elaine Welteroth played an integral role in the review that led to Sharon Osbourne's ousting from "The Talk" panel. After Osbourne's fiery meltdown, Welteroth allegedly complained to HR about a "racially insensitive and hostile" workplace environment. However, she didn't berate Osbourne after she snapped at Sheryl Underwood on the show. Instead, she comforted her.
The Daily Mail shared leaked audio from a hot mic that captured a conversation between the two women in Osbourne's dressing room. As Osbourne sobbed, Welteroth seemingly vindicated her by expressing her own belief that Osbourne was set up. "They asked me to ask that question. I said, no I'm not going to ask that question," Welteroth stated. "I said to them, this is going to be a train wreck." She told Osbourne that the producers made Underwood ask the question that left her so flustered, but she assumed that there had been "a pre-conversation" about it. When she was told that this wasn't the case, she called the network's actions "inhumane." At one point, Welteroth apologized to Osbourne and assured her that Underwood had her back. "She doesn't think you're racist. I don't think you're racist. No one who knows you would ever say that or think that," she said.