The Real Reason Lecy Goranson Left Roseanne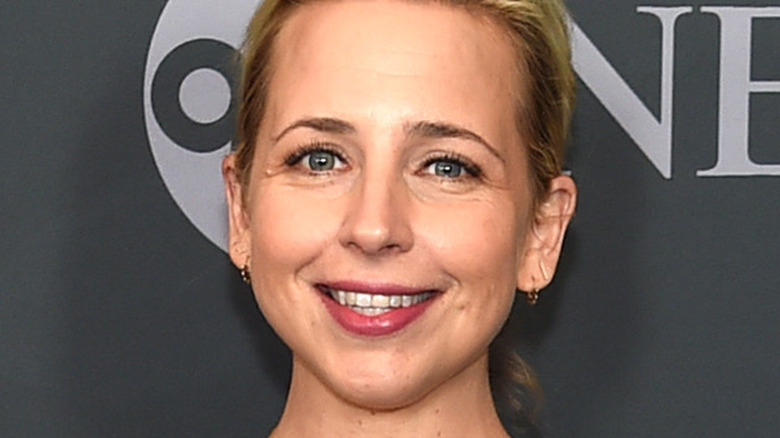 Jamie Mccarthy/Getty Images
Lecy Goranson was an original star of "Roseanne," playing eldest Conner sibling, Becky, on the ABC sitcom when it debuted in 1988. Goranson was just 14 years old and had no other professional acting credits on her résumé at the time, per IMDb. She also had a back-and-forth relationship with the series. After playing Becky for the first five seasons of the show, Goranson left "Roseanne" in 1993 and was replaced by Sarah Chalke.
Chalke told ABC News that the first episode she appeared in featured the Conner clan watching an episode of "Bewitched" — another show known for a famous character switcheroo — and the scene gave a little "wink" to the audience. In the episode, Roseanne said, "I can't believe they switched that Darrin," to which Chalke's Becky replied, "Well, I definitely like the second Darrin much better."
Becky's changed appearance wasn't really addressed on the show until Goranson returned to the role in 1995. In the Season 8 episode "Shower the People You Love With Stuff," Darlene Conner (Sara Gilbert) looked at Goranson's reappeared Becky and quipped, "Where the hell have you been?" (per IMDb). But Goranson left the show again and was replaced by Chalke for a second time for Season 9, per Us Weekly. In one memorable episode, DJ Conner (Michael Fishman) thought he was going crazy because Becky kept changing. Both Goranson and Chalke later appeared together on screen to spoof the "Patty Duke Show" theme, where they replaced the "identical cousins" line with "identical Beckys."
Lecy Goranson originally left the show to go to college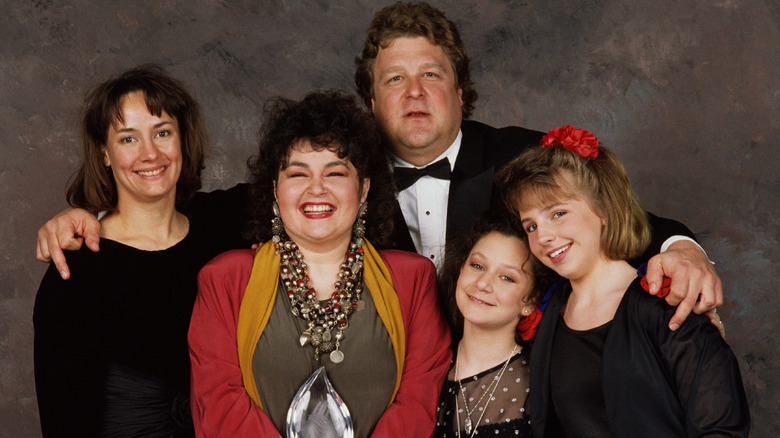 George Rose/Getty Images
It turns out, Lecy Goranson had a really good reason for leaving her first major acting role. The young star left the hit sitcom to move to New York to pursue her college education at Vassar College in Poughkeepsie. She later returned to California to take classes at UCLA, according to Entertainment Weekly. 
Goranson told Vulture that when she first left "Roseanne" in the early 1990s, it was like leaving a family, and that she felt sadness and frustration over her decision. "I think rightly so, people were concerned about the show itself and missing such an integral character and energy," she said. "It's not like I felt guilty going to college. I didn't feel I made the wrong decision, but maybe I wanted to check in with that other life and revisit it."
It was a no-brainer that 30 years after the original "Roseanne" debuted, Goranson was on board for the revival series. And in the end, both Goranson and Sarah Chalke returned for the 2018 "Roseanne" reboot — but not to both play Becky. Goranson reprised her childhood role as the No. 1 Conner kid while Chalke played Andrea, a wealthy woman who hired Becky to be her surrogate.