The True Meaning Behind 'We Didn't Have Much' By Justin Moore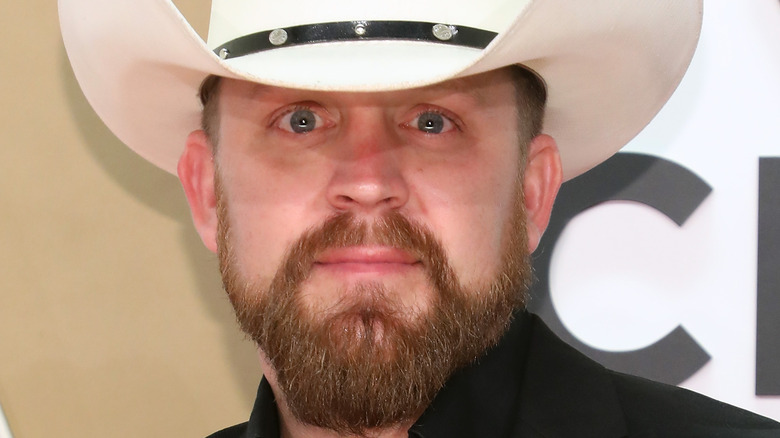 Taylor Hill/Getty Images
Country music is known for its tropes, like girls, beer, and trucks. Of course, this is just a stereotype, and country music is also beloved for its short-form storytelling, which it does arguably better than any other genre. Country music songs tell beautiful stories about love, romance, and heartbreak — and they also harken back to a simpler time, of days spent on a farm or watching the sun set on a back porch.
One song that follows this formula is Justin Moore's "We Didn't Have Much," which the singer released in October 2020, per Taste of Country. Months after its release, the song is still charting on Billboard's Top 100 list, proving to have found a special spot in fans' hearts. Like Chase Rice's "Drinkin' Beer. Talkin' God. Amen," it takes a nostalgic spin on simpler times, and with life having slowed down a little in the wake of the pandemic, this is a message to which everyone can relate. "I'm really excited to get 'We Didn't Have Much' out to country radio," More shared in a statement (via CMT). "It sounds different than any other song we've released to radio in my career." While some of the hitmaker's previous songs were a bit more rock-and-roll, "We Didn't Have Much" is a stripped-down ode to Moore's own life. Let's take a closer look at the meaning behind the lyrics.
'We Didn't Have Much' celebrates the simplicity of life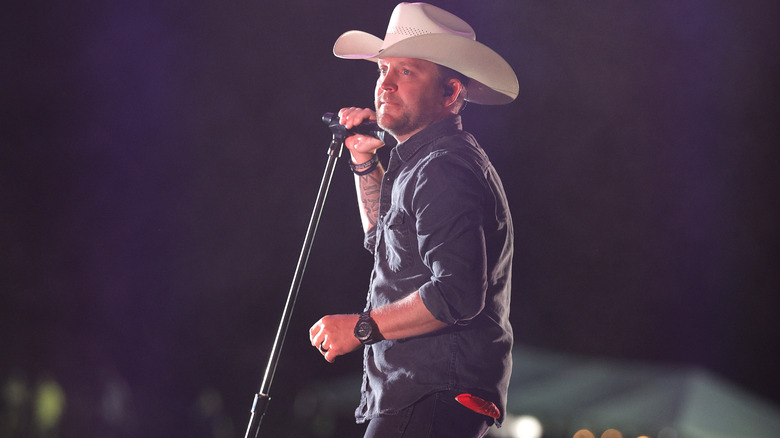 Jason Kempin/Getty Images
Justin Moore's "We Didn't Have Much" opens on an idyllic scene. "Tonka trucks and G.I. Joes / Jumpin' those hills with Luke and Bo / Plastic cap guns and a swimmin' hole / Don't get no dirt on your church clothes / Win or lose, we cheered for the Braves," he sings, painting a picture of simple, down-home bliss. Though the singer didn't write the lyrics himself, he admitted they're not far off from how he and his family are living life right now. "Like I'm building a chicken coop right now," Moore said (per SongFacts). "We'll have our own fresh eggs. We planted a garden ... I mean this is all cliché, cheesy-sounding stuff, but it's true, and it's kind of been our life over the last four or five months."
It may not be the kind of glitz and glam that people associate with the life of a superstar musician, and perhaps that's why the song is resonating. "2020 has led my family and I to lead a more simple life than what we are accustomed to," Moore explained (via SongFacts). "This song speaks to the beauty in that simplicity." It's a departure from the drinking songs that are also dominating country music airwaves, showing that maybe listeners need a little bit of both the good times and the simple times.