How Did Lisa Bonet And Jason Momoa Meet?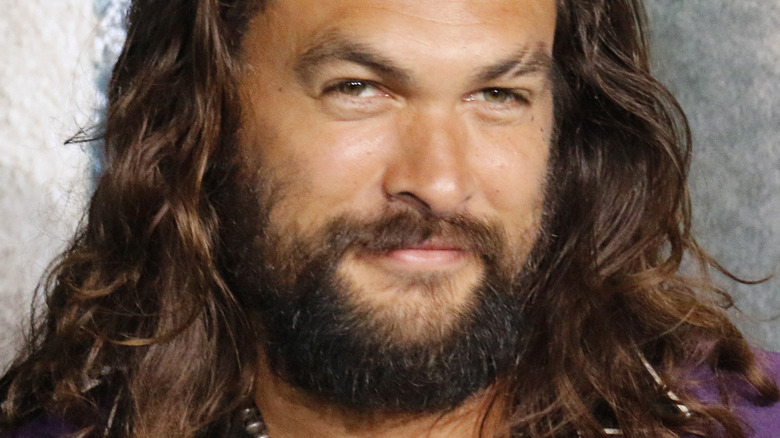 Shutterstock
Lisa Bonet and Jason Momoa are one of the cutest couples not just in Hollywood, but ever. Momoa claims he fell in love with Lisa Bonet at first sight — and he doesn't mean the time they met and started their relationship 16 years ago. He means in 1987, when he first laid eyes on Bonet as Denise Huxtable on "The Cosby Show," per Oprah Daily.
On an episode of James Corden's "The Late Late Show" in 2017, Momoa said, "Ever since I was like, 8 years old and I saw her on the TV, I was like, 'Mommy, I want that one.' He added of Bonet, "I'm like, 'I'm going to stalk you for the rest of my life and I'm going to get you.'" But Momoa played it cool, and when he did finally meet his dream girl, he held back on admitting he'd been stalking her since childhood. He told Corden, "I didn't tell her that until we had two babies, otherwise, I'd be creepy and weird. But yeah, just always wanted to meet her. She was a queen, always."
Clearly, Momoa got his girl, but how did the "Game of Thrones" star and the "A Different World" star actually meet and get together? Keep reading for all the adorable details.
Lisa Bonet and Jason Momoa met at a jazz club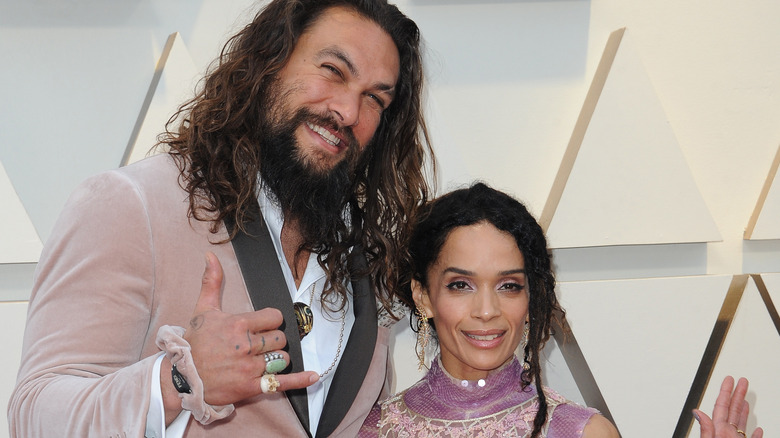 Shutterstock
In 2005, Lisa Bonet and Jason Momoa met through mutual friends at a jazz club in New York City, per Insider. He was freaked out about meeting his lifelong crush. In a "Late Late Show" interview with James Corden, he said "I literally turned around and I see her and she goes, ya know, 'I'm Lisa.' I turned around to my friend and I was like 'ahhh!' I had f****** fireworks going off inside man."
Momoa added that they just happened to be in the right place at the right time. He said, "I convinced her to take me home because I was living in a hotel." They stopped at a cafe, where Bonet ordered a Guinness, which made Momoa fall even more in love because that's his favorite drink. In an interview with Porter magazine in 2018, Bonet said, "In that moment, love came and it came big, and he did not run as I think a lot of men do. He basically picked me up and threw me over his shoulder, caveman style!"
Bonet and Momoa welcomed their daughter Lola in 2007. Their son Nakoa-Wolf was born in late 2008. They got married in 2017, after being together for 12 years, per Oprah Daily. Momoa has mastered the "happy wife happy life" mantra. In an October 2019 interview with Esquire, he said of their decision to adopt a dog, "​​It's up to Mama. Mama is the boss — everyone knows that."