How Much Is Chris Hansen Actually Worth?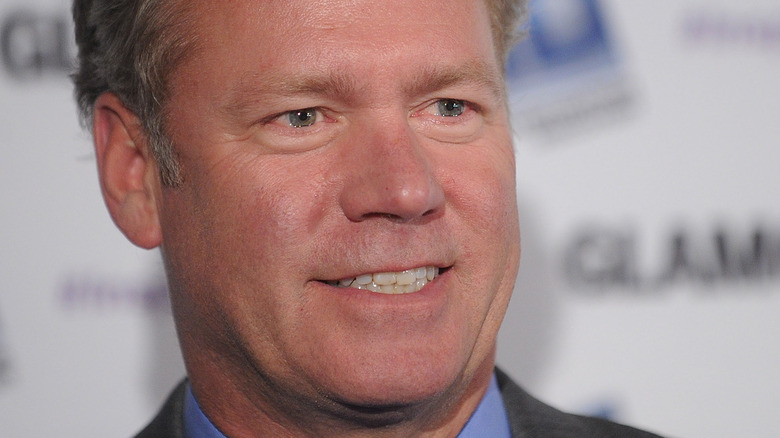 Brad Barket/Getty Images
Of all the true crime/reality TV shows that have come and gone over the years, the one we miss the most, without a doubt, is "To Catch a Predator." While the premise, is, of course, serious — "To Catch a Predator" was an early aughts phenomenon in which police would pose as underage boys and girls and lure pedophiles to a staged house — it was more like a reality show than anything. A very young-looking adult actor would appear and invite the man into the house, at which point host Chris Hansen would pop out and say, "Why don't you take a seat?" Hansen would proceed to question the man about why he brought a bunch of beer to meet a 14-year-old, and the police would arrive and arrest him. All in all, we highly recommend you check it out. 
And part of what makes "To Catch a Predator" so riveting is the fact that Hansen helmed the show. While "Predator" might break into more reality TV than true crime reporting, Hansen is a well-respected journalist in his own right. In fact, in his decades-long career, he's built up a pretty impressive CV and has a bank account to match. So, exactly how much is Hansen worth? Let's find out.
Chris Hansen has money trouble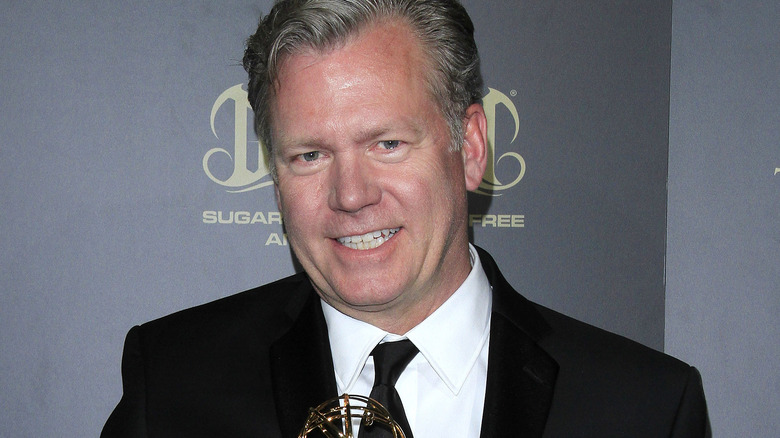 Shutterstock
Chris Hansen might be a household name now, but he came from humble beginnings. He started out as a local reporter in Michigan while also enrolled as a student at the University of Michigan. From there, he bopped around from local affiliate to local affiliate, eventually landing in Tampa, Florida, per Celebrity Net Worth. He got his big break in 1993, when he was offered a role as a national correspondent for "Now," a since-canceled show with Tom Brokaw and Katie Couric. "Now" might have been canceled, but it was on long enough for Hansen to make a good impression. Before long, he landed at "Dateline," and then, of course, "To Catch a Predator." And Hansen has the bank account to match, as he is estimated to be worth around $1.5 million, per Celeb Net Worth.  Sadly, Hansen seems to have fallen on hard times.
In 2019, TMZ reported that Hansen was arrested after allegedly failing to pay for nearly $13,000 worth of goods he had bought from a store in 2017, after sending two bounced checks. That same year, Hansen was reportedly evicted from his New York City home for unpaid debts, including $250,000 in taxes and more than $1 million in backed loan payments, per TMZ. Fortunately, Hansen later paid for the goods, and the charges were dropped. He is also now leading a podcast, "Have a Seat with Chris Hansen," so hopefully, he'll start to dig himself out of that hole.