Where Does Gizelle Bryant Live And How Big Is Her House?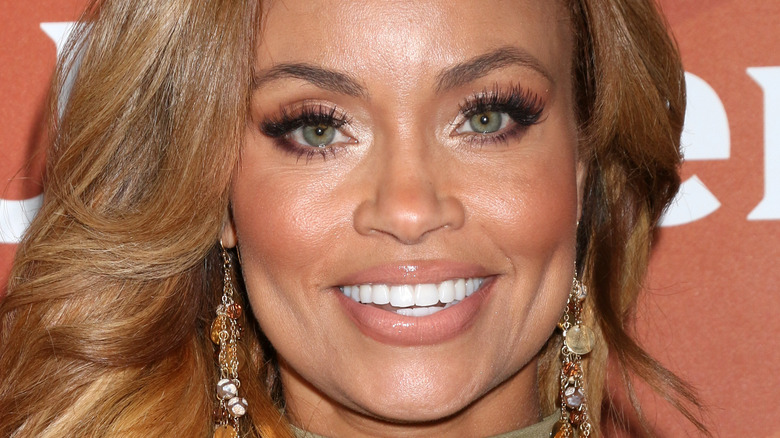 Shutterstock
"Real Housewives of Potomac's" Gizelle Bryant has been bringing the drama on Bravo's hit series ever since the first episode aired back in 2016. The 50-year-old leading lady is entertaining to watch, not just because she can stir the pot with her other cast members (particularly with the Grand Dame of the series, Karen Huger), but because her personal life is quite busy.
According to her bio on BravoTV, along with being a single mother to three daughters, Grace and twins Angel and Adore, Gizelle also is involved with several "philanthropy projects and entrepreneurial ventures." They report, "Gizelle is committed to working hard and sees every obstacle as an opportunity." 
Fans have been able to see Gizelle's one-of-a-kind drive on the show recently with a new project she's taken under her wing. The "word on the street" cast member purchased a fixer-upper back in 2019 and has been showcasing the renovations on the recent seasons. So, where exactly is this Real Housewife of Potomac's pad? From how much she paid for the home to where it is located in the DMV, we've got all of your burning questions answered below. Keep reading to find out more about Gizelle's family home, or what she likes to call it "House Bryant." 
Gizelle Bryant's paid $900K for her fixer-upper — and that's without renovations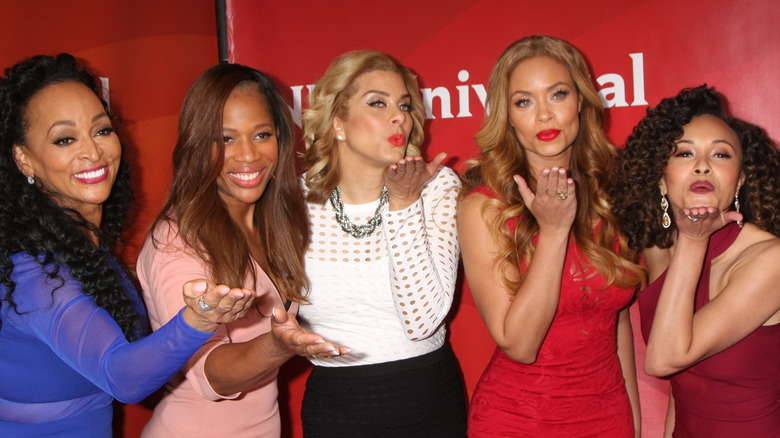 Shutterstock
According to BravoTV, "Real Housewives of Potomac's" Gizelle Bryant has been documenting her new home on recent seasons of the show. They report that fans have been able to tune in on the show and watch Gizelle as she transforms a single-story Maryland home into the picture-perfect residence for her and her three children. Per BravoTV, on a 2019 episode, she opened up about the renovation process saying, "This might be, like, my forever home, so I wanna just take my time with it, do it in stages." Adding, "Because once I get in, I'll have probably like six or seven bedrooms."
On that same episode, it was revealed that the reality star purchased the fixer-upper for a little more than $900K. She said, "My offer was accepted on my house. How you doing?! We landed on a little more than [$900K] — I saved. And you know I like to keep all of my coins," per Bravo. 
Now, in 2021, it appears like "House Bryant" is finally up to Gizelle's standards. In an exclusive video with Bravo Insider, Gizelle gave the outlet a "MTV Cribs"-like tour of her finished home. Throughout the video viewers can see her wow-worthy bedroom and master bath, which she calls her "West Wing." As she is giving the tour, she tells viewers, "I hope you like it and I don't really care if you do, because I do. I love it."