Lindsie Chrisley Opens Up About Her Struggles As A Mom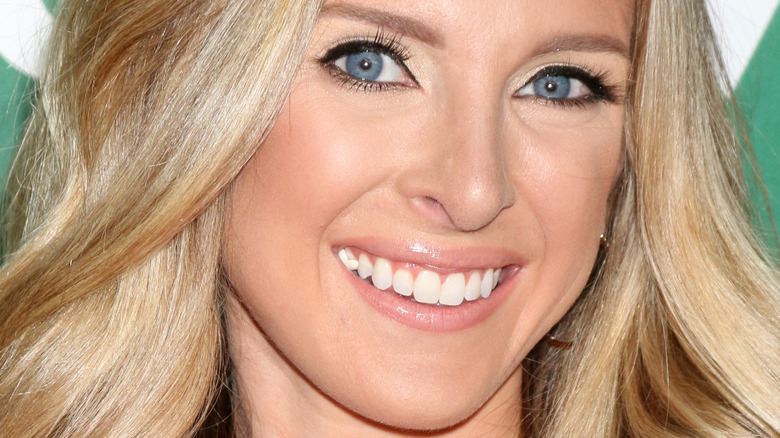 Shutterstock
Being a parent isn't always easy, and for former "Chrisley Knows Best" star Lindsie Chrisley, there is one struggle she is still navigating eight years after becoming a mother. During the July 14 episode of "The Southern Tea" podcast, Lindsie opened up about how hard of a time she has separating herself from her son, Jackson.
"I always just feel like he needs me at all times even though I know he's okay with Will's parents," she confessed to co-host Katy Harrell. "Maybe it's just really like conceited of me to be like, 'Oh, well I can just do it better than everybody else, so I don't want somebody else doing it, and like I'm his mom,'" she contemplated. Lindsie gave birth to Jackson with husband Will Campbell in 2012, per Us Weekly. 
Lindsie then revealed that her separation issues cost her a sense of personal identity. "I just say to the point you were making about taking time and like you doing your thing and him doing his thing," she said to Katy about her marriage, "I feel like that's super important to a relationship because then you find yourself after many years where I found myself lost, you know, and I'm like, 'Okay, what is my relationship?'"
It hasn't been an easy road for Lindsie, but she is finally understanding that it's best to give her child some space. This is how she's getting through her struggle.
Lindsie Chrisley has a professional helping her work through her issues
Lindsie Chrisley knows her little boy won't be her little boy forever, and that is what's helping her realize that cutting the cord isn't going to hurt him.
"When you put your whole identity into your child, you're setting yourself ultimately up for failure because they are gonna move on. They're gonna move on and, you know, form these friend groups and they're gonna at one point choose their friends over you," the mother of one said on "The Southern Tea" podcast. She continued, "I can't just invest every single part of me into being a mom and I think that I've done that. I don't think, I know that I've done that for over eight years," she admitted. "I'm finally through therapy coming to a place that I can hopefully not do that and still feel like I'm doing my job," Lindsie concluded.
While Lindsie feels confident her therapy has helped her, she admitted that Jackson has never had a babysitter outside of her family — which shocked her co-host. Until that moment happens, it seems like her husband's family is happy to do the job.