The Real Reason Melania Trump Didn't Want An Election Night Party At The White House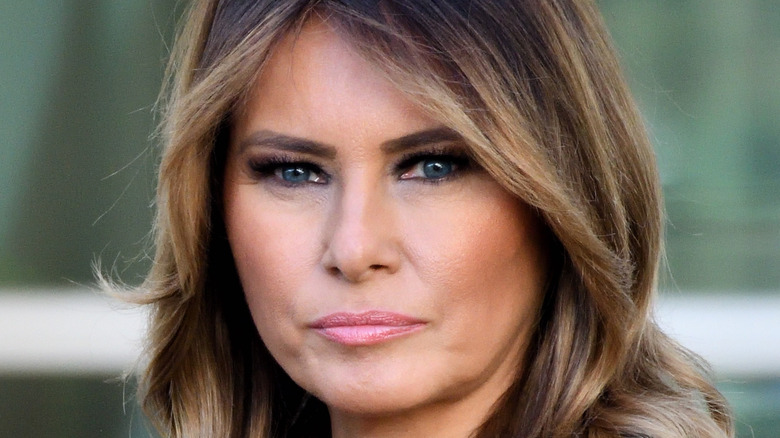 Shutterstock
One of the many tell-all books recently published about the Trump White House, "Frankly, We Did Win the Election," says that former first lady Melania Trump didn't really want an election night party at the White House at all. It can sometimes be hard to get a real read on Melania, who is definitely one of the quietest members of the Trump family (at least publicly). But she didn't seem to mind hosting things at the White House as first lady. So what's the deal?
In normal election years, there are usually large rallies of supporters for each of the candidates, which they often attend. 2020, of course, was a bit different because of that little old pandemic thing. According to U.S. News and World Report, former President Donald Trump hosted some 250 guests for an election night party at the White House. Meanwhile, President Joe Biden spent the evening in Delaware with First Lady Dr. Jill Biden and V.P. Kamala Harris and her husband Doug Emhoff.
Here's why Melania was not exactly down for a big blowout.
Melania Trump made some points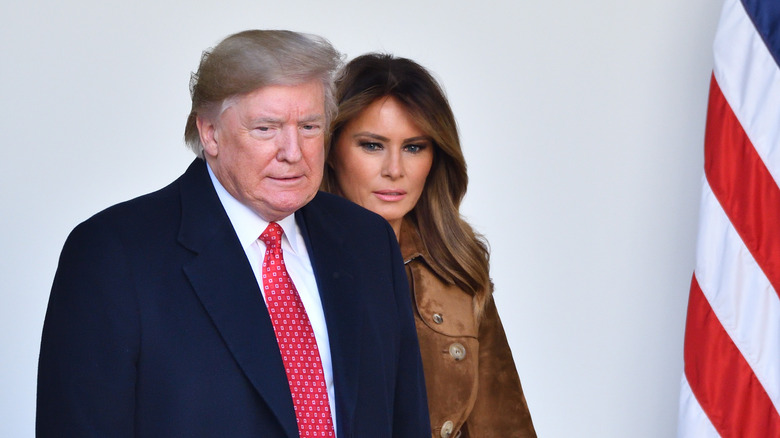 Shutterstock
According to Michael C. Bender in his tell-all book, "Frankly, We Did Win the Election," Melania Trump was not exactly thrilled with the idea of an election night party for a pretty understandable reason, actually. The COVID-19 pandemic was still raging throughout the country and large gatherings were strongly discouraged by public health officials.
Bender writes in the book that Melania rejected Mark Meadows' request to host the event at the White House three times before she finally lost that particular battle, via People. Then finally, only nine days before Election Day, Meadows' final pitch was that the other location they'd planned for, Trump International Hotel, was restricted by local regulations. Melania apparently did not want any parties in the White House while the pandemic was still going on, saying, "I'm not comfortable with it." After getting shut down by Melania for the fourth time, Meadows apparently decided to circumvent the First Lady, taking the issue to Jared Kushner, who took it directly to the president himself. The book says Melania finally told Donald, "This is your night — do what you're going to do. You're going to do it anyway."
The former first lady made the best of it by isolating herself and her son Barron in the residence. Which was probably for the best, as the book also says that as it became clear that Trump was losing the election, the party went south — fast.