The Truth About Lauren Zima's Divorce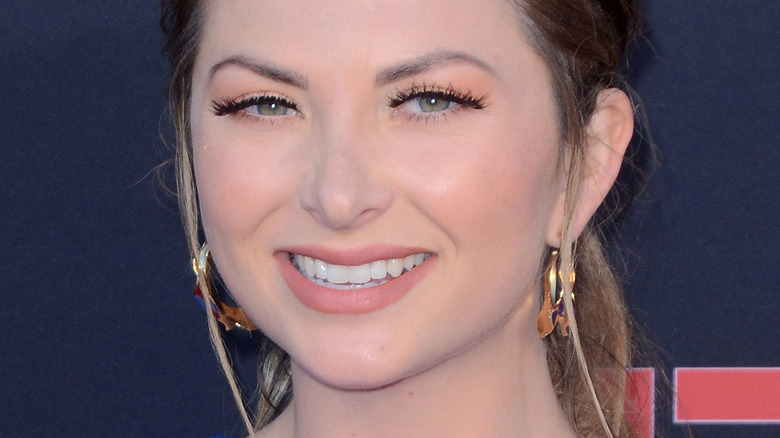 Shutterstock
Entertainment Tonight's Lauren Zima and former "Bachelor" host Chris Harrison began dating in 2018. Since then, the two have been open about their love story — both in interviews and on social media. In fact, neither of them ever miss an opportunity to praise one another publicly. Chris previously told People that their romance is "easy." He explained, "We started dating and, like any relationship, she made me happy. She was kind, nice, we got along, she blended in great with my friends, and just all those steps in the relationship where you start checking those boxes off and it gets better and better and better."
For her part, Lauren has shared multiple heartwarming posts about Chris on Instagram, including one to honor the "incredible man" that Chris is. She wrote, "Thank you for adding to my life with your positivity, perspective, and patience, and for supporting me in becoming exactly who I want to be. Thank you for being a source of joy, and for knowing that life is good when love is easy. Oh, and big thanks for the copious amounts of wine."
It turns out, all it took was the right timing for them to fall in love as they were both in relationships before striking up their own romance. Scroll ahead to find out the truth about Lauren's divorce from her ex and why the timing of her and Chris' red carpet debut as a couple raised some eyebrows.
Lauren Zima's ex filed for divorce days before she went public with Chris Harrison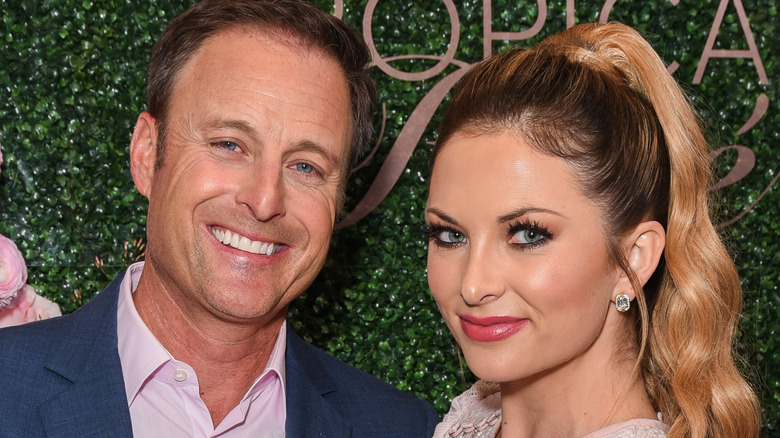 Presley Ann/Getty Images
Lauren Zima's husband Charles McKeague filed for divorce in January 2019, just four days before she stepped out with Chris Harrison for the first time, per Life & Style. At the time, some believed there may have been an overlap — and this theory was further fuelled when the "Bachelor" star noted that he and Lauren were "sneaking around just getting to know each other" at the start of their relationship. He admitted this when he shared an Instagram post in July 2020 to celebrate their second anniversary, in which he recalled "the first crazy leap of faith" they took together.
But, according to Life & Style, there was no cheating involved, as court docs reveal Lauren and Charles had been separated since March 2018 — almost a full year before she and Chris went public with their romance at the SAG Awards and four months before they officially started dating.
Lauren and Charles were together for almost four years and had no children, per Life & Style.