Are Emily And Cam From Too Hot To Handle Season 2 Still Together?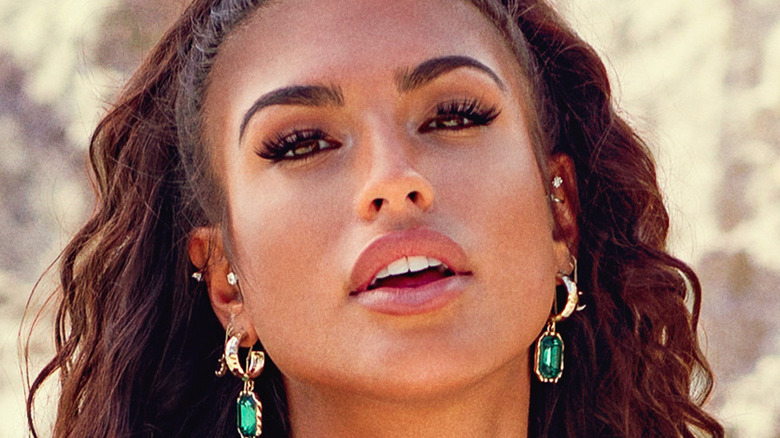 Netflix
"Too Hot to Handle" might just be one of the most sensational dating reality TV shows to hit Netflix. The initial premise seems a bit outlandish — bring together a bunch of sexy singles and then forbid any form of physical intimacy. The penalty from breaking these rules, which are pretty intense by the way, comes via a monetary deduction from a $100,000 cash prize.
While it all sounds a tad medieval, the reason behind these rules is a good one. The goal is to encourage the contestants to create bonds of intimacy first that come from communication and friendship.
Season 1 was a wild ride. We got to know Harry and Francesca who fell in love during the show, but, sadly, didn't last. In fact, did any of the couples from the first season last? We've got that answer. Then Season 2 rolled around and gave us a bunch of new faces. One couple that caught our attention was Emily Miller and Cam Holmes. Are they still together? Here's the truth.
Emily and Cam are the real deal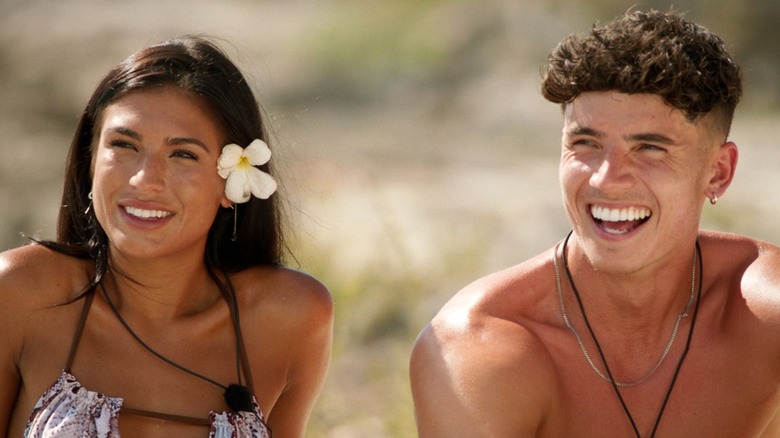 Netflix
Emily Miller and Cam Homes had a bumpy beginning on Season 2 of "Too Hot to Handle." The fear of commitment seemed to be an especially daunting prospect, especially for Cam. Despite these growing pains, the couple remained together by the end of the season.
Amazingly, they've stayed together since the show ended! Us Weekly caught up with the couple on July 5, and the happy pair shared that they're living together and have been since February. They also revealed that they've both met each other's families. "All my family absolutely loves her," Cam said of Emily. Then Emily added that she and Cam's mom get along fabulously and even text everyday.
Obviously, the pair had to keep their relationship secret for the time between filming and when Season 2 aired. In fact, Emily later posted about this secrecy when she shared a photo on Instagram. "I remember when I couldn't upload this because Cam uploaded it first so it would give away our secret relationship. Those days were cute but times now are much, much better," she wrote. Well, it looks like there was a happily ever after for "Too Hot to Handle"!