The Truth About Tom Cruise's Relationship With Suri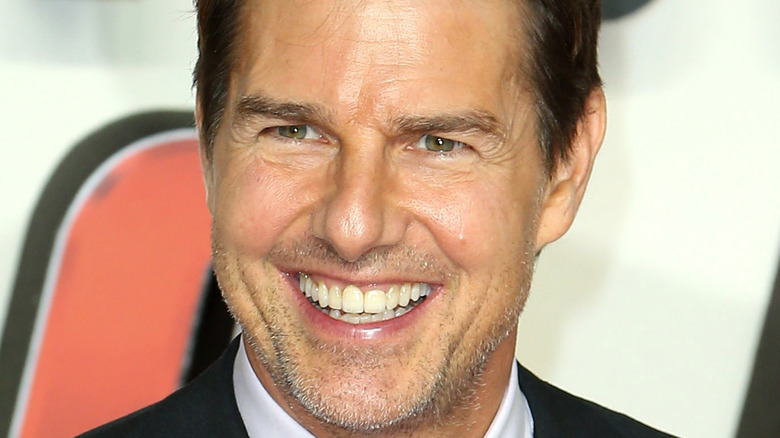 Shutterstock
Tom Cruise is currently filming "Misson: Impossible 7" and "Mission: Impossible 8" back to back, which is keeping him pretty busy. Still, the actor had time to take a break and take his rumored girlfriend Hayley Atwell to Wimbledon over the weekend of July 9, per Page Six. Atwell is Cruise's co-star in "Mission: Impossible 7," and the two have reportedly grown close during the production of the film.
Speaking of the actor's long-public personal life, let's remind you that he has two adult children with ex-wife Nicole Kidman: Connor, 26, and Isabella, 28. Cruise and Kidman adopted Connor and Isabella in the 1990s, per Hollywood Life. Cruise's other child, 15-year-old Suri, is his daughter with ex-wife Katie Holmes, and is his only biological child.
Over the years, there's been a lot of speculation about Cruise's relationship with Suri. Keep reading to find out the state of his relationship with his youngest child.
Does Tom Cruise ever see Suri Cruise?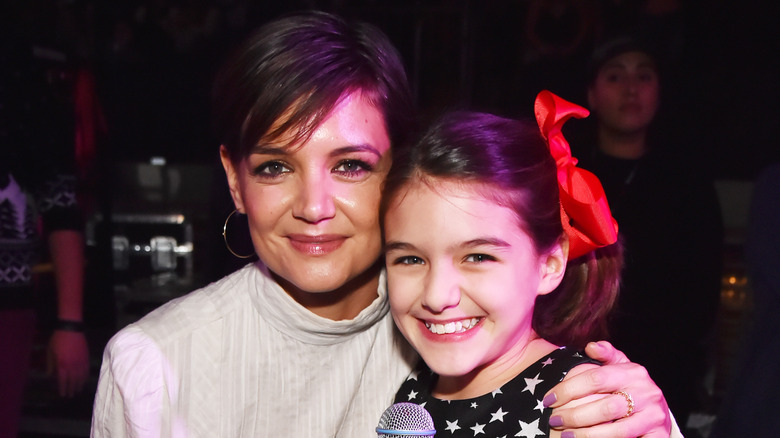 Kevin Mazur/Getty Images
In late October 2012, Life & Style reported that Tom Cruise had "abandoned" his daughter Suri. Cruise filed a $50 million lawsuit against the magazine's parent company, Bauer Media Group, per The Hollywood Reporter. At the time of the filing, his attorney said, "Tom is a caring father who dearly loves Suri. She's a vital part of his life and always will be." Cruise and Bauer settled the lawsuit for undisclosed terms in February 2013, according to The Hollywood Reporter.
During the lawsuit, Tom Cruise admitted in court, per People, that he hadn't seen his youngest daughter Suri Cruise in 100 days because of work commitments (though he noted they frequently spoke on the phone). In 2016, that number had grown to 1,000 days, per InTouch. At the time, a source said, "He's disconnected from [ex-wife] Katie [Holmes], and then de facto from Suri, because of her connection to Katie. He hasn't seen her since she was 7."
Today, Suri lives in Manhattan with her mother. Per The Sun, Suri's older half-siblings Isabella and Connor are Scientologists, but she is reportedly not. In 2019, Us Weekly reported that it had been several years since Cruise had seen Suri. Even more shocking is the idea that the Church of Scientology allegedly doesn't allow relationships with parents and their children who aren't Scientologists, as one former member claimed to Us Weekly (the church disputes this, however).