When Did Meghan Markle Really Start Working On Her Netflix Deal?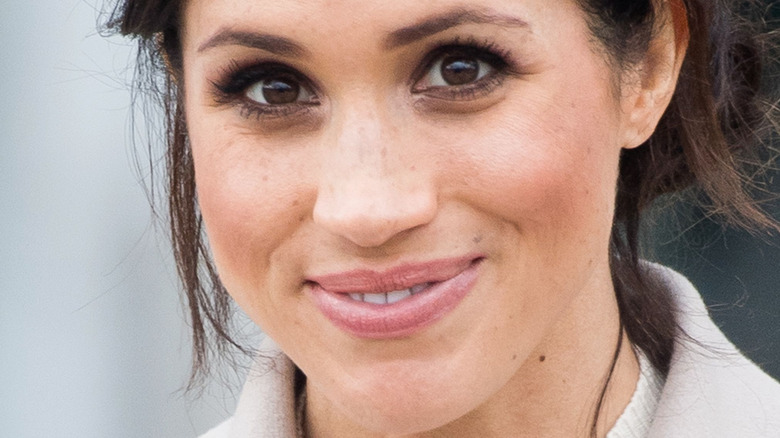 Shutterstock
Prince Harry and Meghan Markle's claims about their plans to leave the UK are being called into question once again. Upon their decision to step down as senior members of the royal family, the Duke and Duchess of Sussex knew that they would need to be financially independent. When they left the UK, Harry made it seem like he had just enough money to get by. During their sit-down interview with Oprah Winfrey back in March, Harry said that he used money that his mother had left him to get by. "I've got what my mom left me, and without that, we would not have been able to do this. What my mum would think of this? I think she saw it coming," Harry told Oprah, according to HuffPost.
Harry claimed that he was cut off by the royal family upon stepping down, and that he was forced to "afford security" on his own dime, according to Vanity Fair. However, it was later revealed that Prince Charles didn't cut Harry off financially until summer 2020 — and not sooner. Nevertheless Harry and Meghan needed to ensure that they could make a living, so they ended up inking deals with Netflix and Spotify. Harry told Oprah that the deals were "never part of the plan," according to BBC News. "From my perspective all I needed was enough money to be able to pay for security, to keep my family safe," he said. However, that may not actually be the case. Read on for more.
Prince Harry and Meghan Markle may have been working with Netflix as early as 2018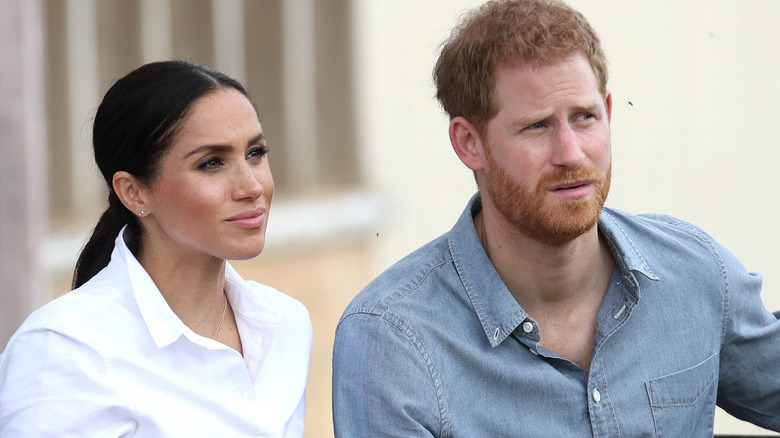 Chris Jackson/Getty Images
It seems as though Prince Harry and Meghan Markle may have been in talks with Netflix long before Megxit. According to Page Six, Meghan allegedly had meetings with David Furnish back in 2018, and they had hopes of bringing their ideas to life in the future. It was originally thought that Meghan was working on a "one-off advocacy [project]" that she "started work on while a working member of the royal family, which included her charity cookbook to raise funds for the victims of the London Grenfell fire and the issue of British Vogue that she edited," according to Page Six. However, it appears as though that wasn't the case.
"Pearl" is the name of the animated series which is currently being developed. It will revolve "around the adventures of a 12-year-old girl who is inspired by influential women in history," according to The Hollywood Reporter. "I'm thrilled that Archewell Productions, partnered with the powerhouse platform of Netflix, and these incredible producers, will together bring you this new animated series ... David Furnish and I have been eager to bring this special series to light, and I am delighted we are able to announce it today," Meghan said in a statement.
"Pearl" is technically the second series that the duke and duchess will bring to Netflix; Harry has already been working on a docuseries called "Heart of Invictus," which will center around the Invictus Games.