The Surprising Number Of Times Martin Sheen Has Been Arrested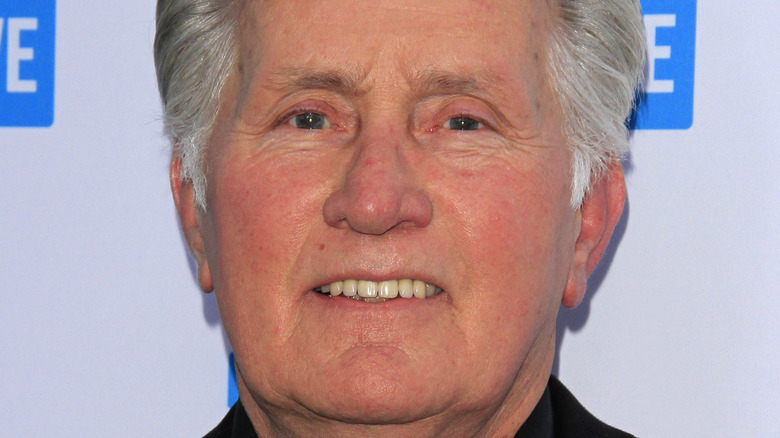 Shutterstock
Martin Sheen is one of the most respected actors in Hollywood. The 80-year-old actor has starred in "Apocalypse Now," "The Departed," "Badlands," and more. Sheen is well-known for playing President Josiah Bartlet on "The West Wing." The political series has gained many new fans after becoming so popular on Netflix.
Wide Open Country reported that Sheen and his wife Janet have been married for 60 years. In a 2015 interview with The Washington Post, he said, "I was fortunate enough to marry the scariest woman I'd ever met. She did not know how to lie. It was impossible. For me, the truth was a sometimes thing. For her, it was eternity. She would always call me out, thank God." The "West Wing" star struggled with addiction and alcohol when he was younger, but the couple has weathered it all together.
The actor was born Ramon Antonio Gerardo Estevez, and he changed his name when he started acting. According to Amomama, the Sheens share four children: Emilio Estevez, Ramon Estevez, Charlie Sheen, and Renée Estevez. Three of the children have taken their dad's real name. All of the kids have worked in Hollywood in some capacity, just like their dad.
While the family's success is no secret, one of the most surprising things about Martin Sheen is the number of times he has been arrested. Keep reading to find out more.
Martin Sheen has been arrested dozens of times for protesting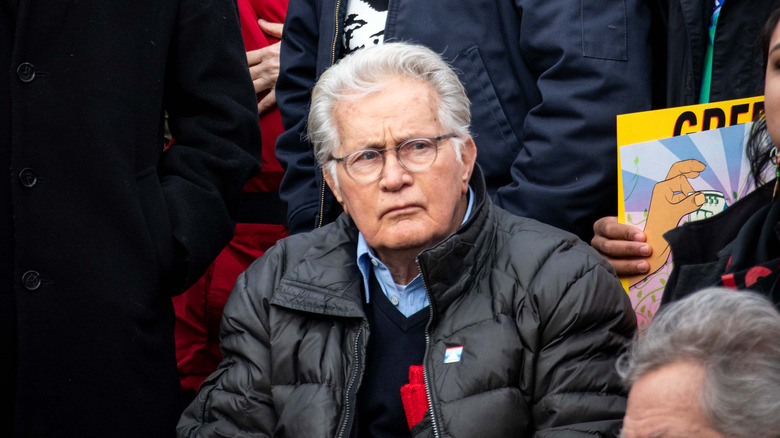 Shutterstock
Martin Sheen has been arrested over 66 times in his life, per the Daily Mail. But the "West Wing" star wasn't arrested for doing anything sinister. Sheen has been arrested so many times because he is a passionate activist for social causes. He has been an activist since he was young and has been arrested for peaceful protests over nuclear weapons, climate change, human rights, voting rights, and other causes. In 2020, when the actor was 79, Sheen was arrested for participating in a climate change protest in Washington, D.C. that Jane Fonda organized.
Chicago Catholic reported that Sheen's activism started early; when he was 14, he organized a union as a caddie at a country club. The Caddies went on strike for higher wages and were fired. In a 2015 interview with Chicago Catholic, Sheen said, "It taught me that if you go up against the powers that be on a moral issue or an issue of justice or human rights or labor rights, it's going to cost you. And I've learned that if your efforts in social justice don't cost you something, then you're left to question their value."
The actor was given Amnesty International's Enduring Spirit Award for his tireless dedication to social justice. A lifelong Catholic, Sheen is an active member of the Catholic Health Assembly and other social justice groups.