Out Of Every AOC Trump Diss, One Stands Above The Rest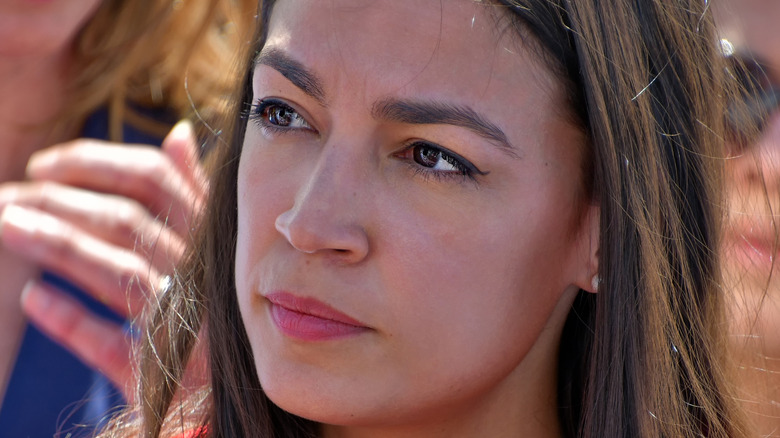 Shutterstock
Congresswoman Alexandria Ocasio-Cortez doesn't keep her dislike of former president Donald Trump concealed. In an interview with Spanish television news Noticias Telemundo (via USA Today), Ocasio-Cortez explained why she takes issue with the former president. "[He] has a lot of problems: he is a racist, he is anti-immigrant and more than that... his administration is corrupt," she declared, adding, "He has a track record: he is afraid of strong women, of Latino women, he is unethical." 
The youngest congresswoman in U.S. history is known for taking to popular social media site Twitter to clap back at Trump and promote her causes. For example, after The New York Times reported that Trump paid $750 in taxes in 2017, Ocasio-Cortez took to Twitter to announce to her followers that in 2016 and 2017, she paid thousands of dollars in taxes working as a bartender. "He contributed less to funding our communities than waitresses & undocumented immigrants," she wrote. "Donald Trump has never cared for our country more than he cares for himself. A walking scam."
Trump also isn't shy when it comes to throwing insults back at the New York native. One of his most memorable insults took place after he expressed his opposition to the Green New Deal that Ocasio-Cortez proposed. Per The Hill, Trump proceeded to call her "a poor student" and "not even a smart person."
The slights between the two politicians are countless, but there is one Ocasio-Cortez diss that takes the cake. Keep scrolling to find out what it is.
The AOC insult that even Trump supporters couldn't refute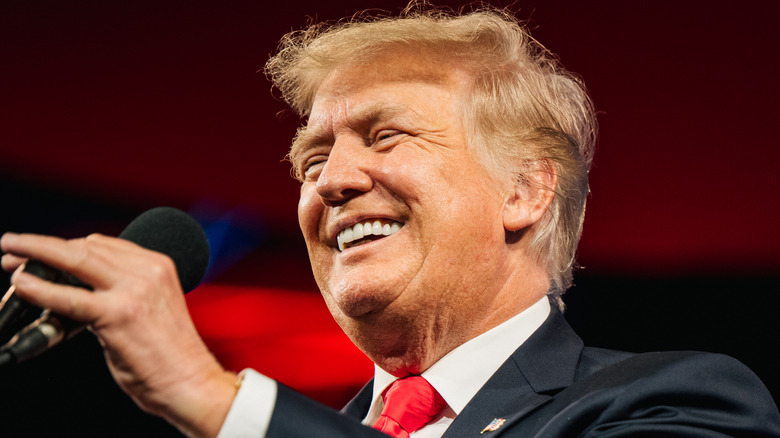 Brandon Bell/Getty Images
In 2019, Republicans roasted Congresswoman Alexandria Ocasio-Cortez for spending $250 on a haircut and lowlights to celebrate her birthday. Richard Manning, president of conservative organization Americans for Limited Government, was one to slam Ocasio-Cortez for her expensive haircut. "AOC is the Eva Peron of American politics. She preaches socialism while living the life of the privileged," he said, per The Washington Times. 
However, when it came out that former president Donald Trump deducted $70,000 in hairstyling expenses during his time on "The Apprentice," per The New York Times, Ocasio-Cortez saw her opportunity to clap back at her haters on Twitter, penning the Trump diss that would stand out above the rest. "Last year Republicans blasted a firehose of hatred + vitriol my way because I treated myself to a $250 cut & lowlights on my birthday," she wrote. "Where's the criticism of their idol spending $70k on hairstyling? Oh, it's nowhere because they're spineless, misogynistic hypocrites? Got it."
The congresswoman's incendiary words earned support from all across the interwebs. One Twitter follower backed her up, commenting, "you tell em queen i love you." Another social media user commented, "SAY IT LOUDER FOR THOSE IN THE BACK!!!" Some users expressed their common distaste of the former president, joking that if he paid so much on hairstyling, his hair should look better. Others expressed their admiration of the congresswomen and support of her policies. The tweet itself racked up over 90 thousand retweets, truly going down in the Twitter Hall of Fame.