AOC Reveals Some Devastating News
Pool/Getty Images
Alexandria Ocasio-Cortez has revealed that she is a sexual assault survivor. Speaking about her experience during the Capitol Hill riots in an Instagram Live session, the Democrat congresswoman from New York compared being told to "move on" from the incident to the tactics of an abuser. "The reason I'm getting emotional in this moment is because these folks who tell us to move on, that it's not a big deal, that we should forget what's happened, or even telling us to apologize, these are the same tactics of abusers," Ocasio-Cortez said, per Reuters.
"And I'm a survivor of sexual assault and I haven't told many people that in my life," she continued. According to CNN, the politician explained that from her perspective as a survivor, she can observe that "the folks who are saying, 'We should move on,' 'we shouldn't have accountability,' etc, are saying: 'Can you just forget about this so we can do it again?'"
Her emotional Instagram Live marks the first time she has spoken publicly about being sexually assaulted, as CNN noted. Supporters were quick to flood her with praise for opening up about her past experiences, as well as illustrating the terror she felt during the attempted coup at the Capitol Building, per The Independent.
AOC had been warned to be 'careful' by other members of Congress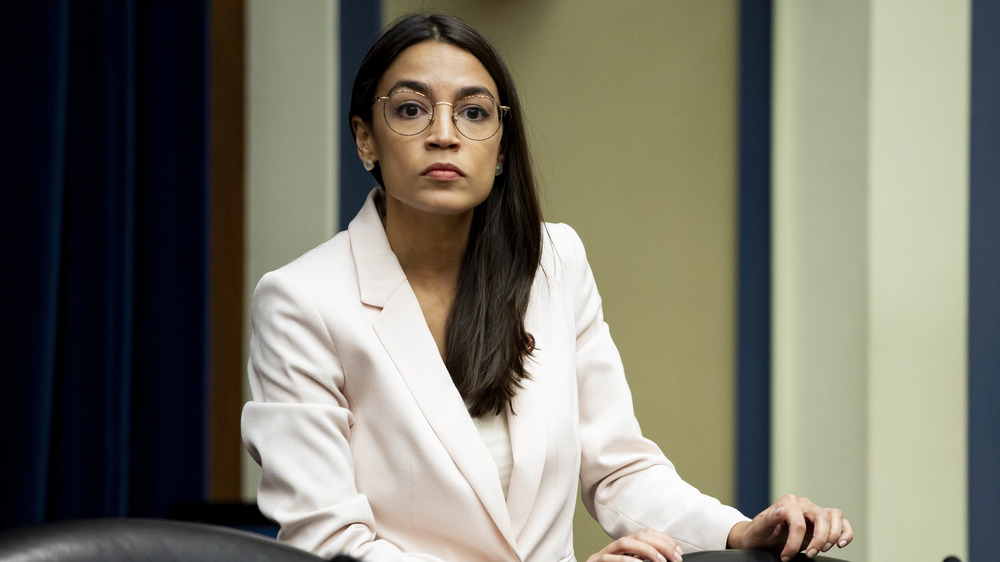 Anna Moneymaker/Getty Images
Alexandria Ocasio-Cortez also went into detail about what she did on the day rioters attacked the U.S. Capitol and how she feared for her life.
On Jan. 6, 2021, former President Donald Trump's supporters stormed the Capitol in an attempt to prevent then-President-elect Joe Biden's victory from being formalized, resulting in the deaths of four rioters and one police officer. As CNN recorded, Ocasio-Cortez revealed in her Instagram Live that she had been warned about potential violence on January 6 explicitly. Other members of Congress had told her through text messages that she needed to be "careful."
On that day, the New York Democrat hid behind her bathroom door after hearing "huge violent knocks" on her door and a male voice shouting "Where is she?" The unidentified man then entered her personal office as she remained hidden, convinced that she was "going to die." Although she emerged after it became clear the man was a Capitol police officer, Ocasio-Cortez said that her encounter with him "didn't feel right" and described their interaction as "volatile."
AOC said that her story was just 'one of many'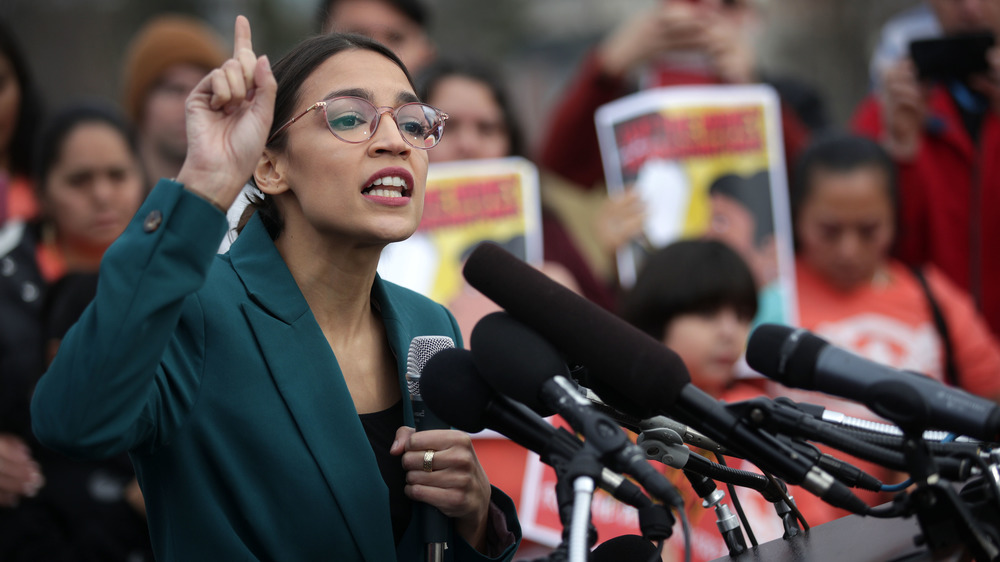 Alex Wong/Getty Images
Eventually, Alexandria Ocasio-Cortez took refuge in colleague Katie Porter's office. As MSNBC reported, the U.S. Representative for California revealed that she gave Ocasio-Cortez a pair of sneakers in case she needed to run for her life. During the five hours they spent together, the representatives also talked about motherhood. "I just hope I get to be a mom. I hope I don't die today," Ocasio-Cortez told Porter.
"My story isn't the only story, nor is it the central story of what happened on Jan 6th," Ocasio-Cortez tweeted in response to an outpouring of support after her Instagram Live. "It is just one story of many of those whose lives were endangered at the Capitol by the lies, threats, and violence fanned by the cowardice of people who chose personal gain above democracy."
If you or someone you know has been the victim of sexual assault, you can call the National Sexual Assault Hotline at 1-800-656-HOPE (4673) or visit RAINN.org for additional resources.