Out Of Every Kamala Harris Trump Diss, One Stands Above The Rest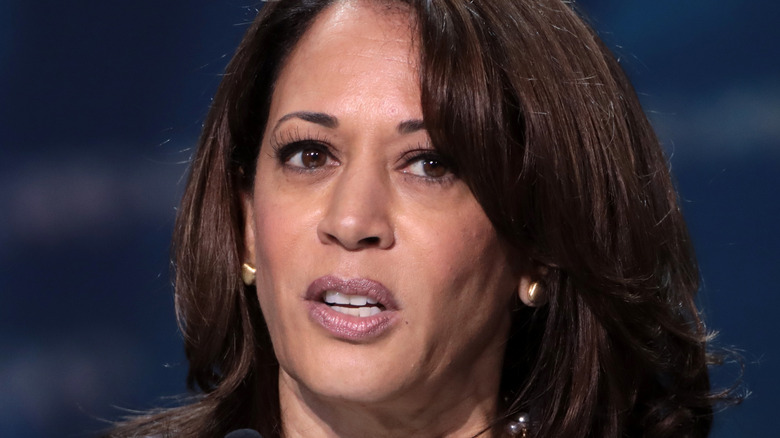 Shutterstock
Vice President Kamala Harris made history in 2021 for becoming the first woman to hold the second-highest office in the country. But before she and President Joe Biden won their hard-fought race for the White House, Harris ran an unsuccessful campaign for the Democratic presidential nomination. If she had won, she would have squared off against former President Donald Trump.
Harris, expressing a sentiment some might argue is contrary to Trump, explained to Politico that she comes to conclusions on issues by "literally looking at people through the prism of their lives — not some plate glass windows." And although Harris definitely looked at the country's problems much differently than Donald Trump did at the time, they did share one thing in common: their ability to diss anyone who was their opponent. Trump was known for his long-winded, all-capital Twitter rants, while Harris was often quick and to the point. She also didn't waste any time letting the former president know just what she thought of him.
Even though Kamala Harris did diss Donald Trump on plenty of occasions, there is one that certainly stood above the rest. Read on below to find out what she said!
Kamala Harris' diss predicted the future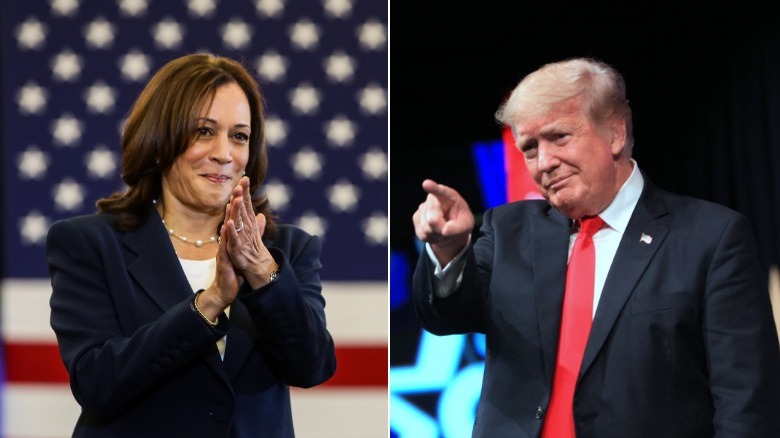 Bloomberg, Bloomberg/Getty Images
In December 2019, Harris announced that she was ending her presidential campaign, but not before she could fire back at then-President Donald Trump after he sarcastically expressed sympathy for her failed campaign. In response to Harris' announcement that she was leaving the race, Trump tweeted (via The Hill) at the time, "Too bad. We will miss you Kamala." Well, it certainly didn't take long for Harris to respond as she shot back with, "Don't worry, Mr. President. I'll see you at your trial."
Harris must have been holding a crystal ball in her hands before she sent out that tweet because the following month Trump's impeachment trial began after he was charged with abuse of power and obstruction of Congress. Soon after the trial, Harris told Refinery29, "We aren't going to have two systems of justice in America, and no one is above the law."
And of course, Harris had another opportunity to see Trump again when she was sworn in as Vice President of the United States at her and President Joe Biden's inauguration ceremony in January 2021. It's just too bad he didn't show up for the party.