Vice President Kamala Harris Is Making History Once Again. Here's Why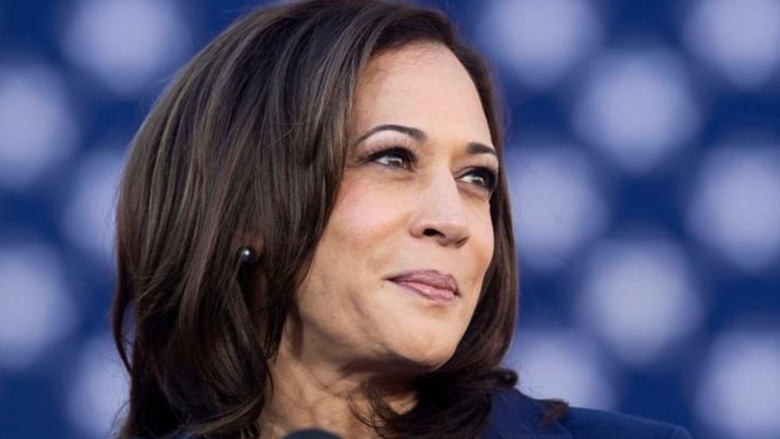 Shutterstock
While Vice President Kamala Harris has only served as the second-in-command to President Joe Biden for a total of 100 days so far, the former attorney general and California senator has made a lot of historical firsts throughout her short time in office. Among them include becoming the first female vice president, as well as the first vice president of color as both a Black woman and as an Asian-American. 
Considering the precedent Harris has already set both as a politician and as an attorney, it's to be expected that more of these landmarks will be reached and set throughout the rest of her White House tenure — and with Biden's first-ever joint address to members of Congress scheduled for April 28, for which Harris will be in attendance, it looks as if another like-minded first is well on its way. So what will Kamala Harris be doing at the address that will once again result in a first for the history of the United States? Keep on scrolling to find out.
Kamala Harris will make this historical first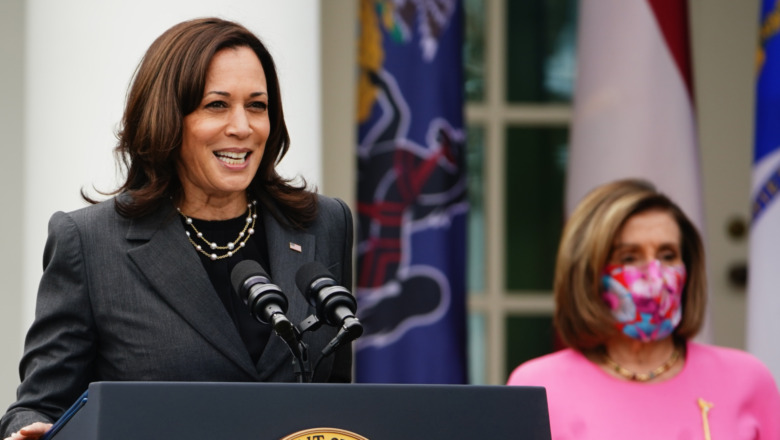 Bloomberg/Getty Images
As the Washington Post reported on April 24, Vice President Kamala Harris is set to make U.S. history once again during President Joe Biden's upcoming first Congressional address, in which he will make remarks concerning the progress his White House administration has made so far, as well as state his intent for what his administration plans to do from here on out. While the event will be markedly different from these types of addresses in the past due to the ongoing coronavirus pandemic, including a 200-person limit in chambers and with those attendees barred from accompaniment from guests, there's at least one difference, or better yet a milestone, that will make the event unique.
Harris, along with House Speaker Nancy Pelosi, will flank Biden at the podium, making it the first time two women have done so. As NBC News pointed out in their own coverage, it will also be the first time a woman of color in such a high office has done so. The latter will possibly provide additional poignancy to a point Biden is expected to address before members of Congress and viewers nationwide: the death of George Floyd, as well as racial justice movements and efforts to reform the system of law enforcement. NBC also pointed out that it will be Pelosi's second time appearing beside a sitting president after she became the first woman to do so nearly 14 years prior.