What Damian From Mean Girls Looks Like Today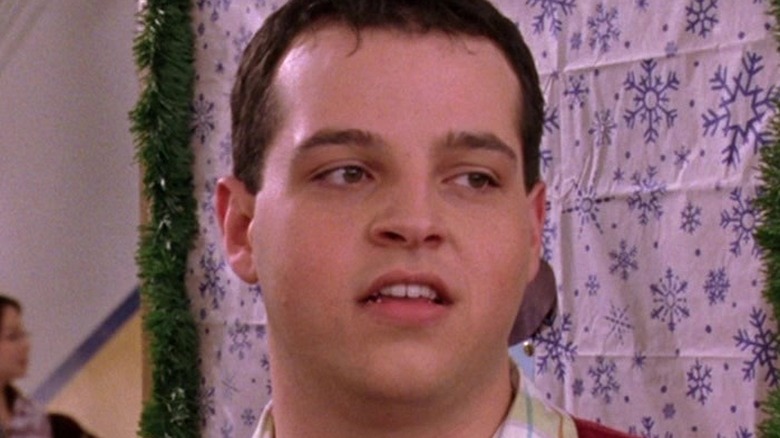 Paramount Pictures
Get in, loser — we're going for a stroll down "Mean Girls" memory lane! Cast reunions for TV shows were everywhere in the Year of Quarantine in 2020, conveniently timed for the Tina Fey-helmed comedy's sweet 16th anniversary. Hosted by Katie Couric, the "Mean Girls" virtual reunion brought back and checked in on stars like Lindsay Lohan, Amanda Seyfried, Rachel McAdams, Lacey Chabert, and of course, Fey herself. All the principal stars looked practically like their 2004 selves with a few career changes here and there. Since that fateful film, Lohan (who played heroine Cady Heron) has moved to Dubai where she doesn't "have to be publicly seen all the time," as she told Emirates Woman. The once-ubiquitous movie star, rocking her natural freckles and red hair these days, is set for a comeback with a Christmastime 2021 Netflix project, as per Variety. 
As for Rachel McAdams, Regina George herself, she has ditched her Queen Bee blonde for her natural auburn locks in critically acclaimed film roles like "The Notebook," "Spotlight" and "Disobedience." Amanda Seyfried, who stole hearts with her  "psychic" weather report joke, is now a major matinee idol thanks to star roles in tentpole films like "Mamma Mia!" and "Les Misérables" and a five-year run on HBO's hit polygamy drama, "Big Love." But now, let's take a look at how Daniel Franzese, the man behind the deliciously catty "She doesn't even go here!" is doing post-"Mean Girls."
Daniel Franzese got engaged after "Mean Girls"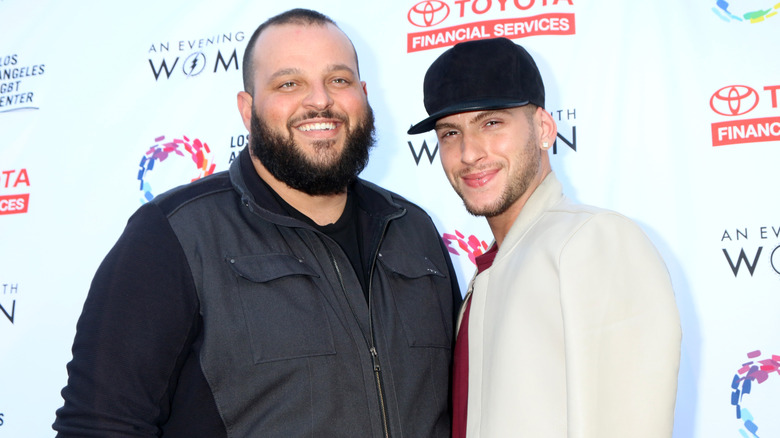 Shutterstock
Daniel Franzese's Damian in "Mean Girls" is one of the rare peripheral stars whose effervescence in any film simply cannot be missed. His rendition of Christina Aguilera's "Beautiful" in the face of shoes being pelted his way was just one flex of the star's comedic muscles as Lindsay Lohan's teddy bear of a sidekick. In 2005, Franzese immediately parlayed his clout into a small role in Tom Cruise's epic "War of the Worlds" and then continued working steadily in television, with multi-episode arcs on shows like HBO's "Looking," ABC's "Conviction," and a 2018 guest appearance on Netflix's hit series "GLOW." 
In a 2017 Elle feature, "15 Things You Didn't Know About Daniel Franzese of Mean Girls," Franzese affirmed his real-life sexuality via a clever paraphrase of an incisive line from "Mean Girls" about Damian. "I did not go to high school with you, and I'm gay but I'm functioning just fine," he quipped with a slightly dialed-down version of Damian's line delivery.
The star had publicly come out as gay in 2015 and attracted media attention for doing so through an open letter penned to Damian himself for IndieWire, telling his character, "I wished I'd had you as a role model when I was younger. I might've been easier to be gay growing up." Per People, Franzese got engaged to his partner, Joseph Bradley Phillips, in 2016. In an alternate universe, we'd like to imagine Damian has also experienced the same thing!