How Long Does Kenan Thompson Really Want To Stay On SNL For?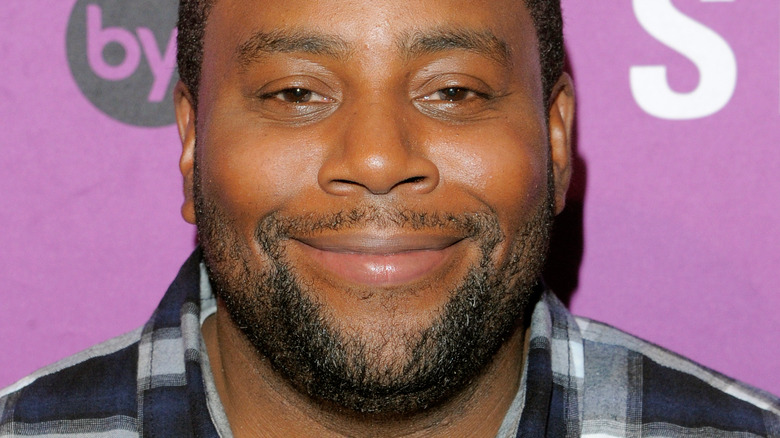 Shutterstock
Kenan Thompson is the longest-tenured cast member in the history of "Saturday Night Live." According to Entertainment Weekly, the SNL veteran Thompson has one Emmy win and five Emmy nominations for his work. The beloved SNL actor has been making people laugh for over 25 years, first becoming a child star on Nickelodeon. Thompson starred on the Nickelodeon comedy show "All That" from 1994 to 1999, and starred on the network hit "Kenan and Kel" from 1996 to 2000. The sketch comedy legend starred in the beloved movie "Good Burger," then started on "Saturday Night Live" in 2003.
Thompson has a stable career and family life. He married his wife, Christina Evangeline, in 2011, and the couple shares two daughters, Georgia, born in 2014, and Gianna in 2018, per Distractify. The "SNL" veteran told People that fatherhood was a bit of a "wake-up call" in 2020. "My coolness just got sucked right out of me," he explained. "I just immediately started wearing black socks and shorts and just being really corny at stores and over-asking questions about items that are super obvious and in my face." With fatherhood such a priority, one might think Thompson could be ready to kick back and take it easy. Keep scrolling to learn how long Thompson wants to stay on SNL for!
Kenan Thompson wants to stay at SNL for 20 years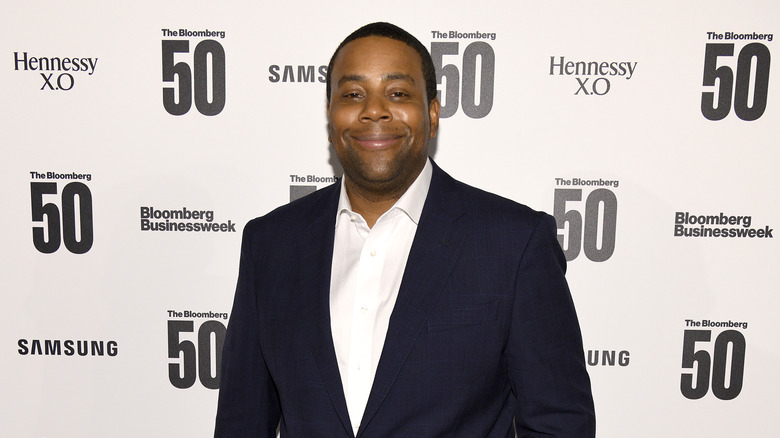 Clint Spaulding/Getty Images
Kenan Thompson said he would like to stay at "Saturday Night Live" for at least 20 years. The beloved actor told Entertainment Weekly that he has at least a few more seasons left in him. "I'm trying to get to 20," he said. "And then, I don't know if it makes sense for me to leave even after that point."
While many "Saturday Night Live" cast members use the sketch show as a way to jump into movies or TV shows, Thompson loves his steady work at SNL. In 2019, he told EW, "It's the coolest job ever. There's no other place like it." The SNL veteran took on a new job in addition to his late-night comedy gig this year, starring in the NBC primetime comedy "Kenan." The actor plays a widowed local TV morning show host raising two daughters. Thompson and his "Kenan" co-stars Chris Redd and Don Johnson have earned solid reviews, and the show was renewed for a second season.
Thompson attributes his ability to juggle the pressure of "SNL" and his new show to his "humble beginnings." "My generation of cousins, we're all doing our thing now, but all of our parents struggled," he told The Washington Post, "...because they're one generation removed from Jim Crow." While Thompson loves his time on the show and doesn't see that changing, he doesn't care for celebrity. "I'm always running home to my kids." Sounds like "SNL" is a fun — and stable — gig!