What Katherine Schwarzenegger And Chris Pratt Did Before Their Marriage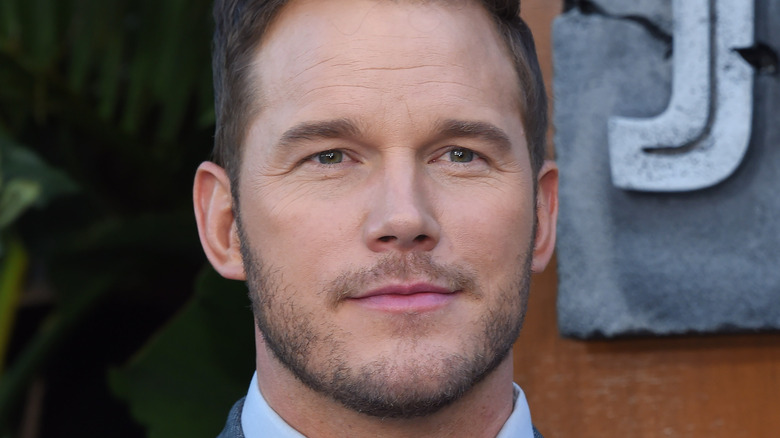 Shutterstock
Katherine Schwarzenegger Pratt is sharing her secrets to a happy marriage with Chris Pratt. The couple — who share daughter Lyla Maria — believe the most important key to a successful marriage is making a conscious effort to set aside time for each other. In a conversation with Hayley Hubbard and Jessica Diamond, hosts of the "Meaning Full Living" podcast, Katherine explains the steps she takes to prioritize her relationship in a world that can sometimes get chaotic. Making sure she "carves out" time is her rule of thumb but "of course, there are days where it doesn't happen, and then we make sure we connect in a different way," she said (via People). At the end of the day, the new mom is her husband's "biggest cheerleader" and wants him to "always feel loved and cared for and supported," she shared. "We always are on that same page of wanting that for one another," as putting their "relationship first and our family first is super important." 
As for Chris' tips? He keeps it fairly simple: "Communicate. Listen, listen to your partner with intention," he told ET. "Care about each other's feelings and support one another." Aside from their open communication, Katherine believes their faith is the "foundation" of their relationship and helps guide them when things get tough. Keep reading to find out what Katherine calls an "amazing gift" to their relationship.
How premarital counseling was the most amazing thing in their relationship
Katherine Schwarzenegger Pratt is opening up about premarital counseling and how it played a crucial role in her relationship with Chris Pratt before tying the knot in 2019. While appearing as a guest on the "Meaning Full Living" podcast, Katherine shared her experience with counseling and how it's been helpful for the couple to have an open space to talk and discuss important issues. "Before we got married in the Catholic Church, you have to do premarital counseling before you get married," she explained (via People). "I was like, 'Oh my God, what is that going to be like?" 
Katherine understands that counseling may not be for everyone because "if they don't tell you you have to do it then why would you," but she makes a point to publicize that her experience was "the most amazing thing and just the most amazing gift" to her relationship — so much so that the couple has continued the practice throughout their marriage with Katherine noting the guidance has "been such a helpful thing to be able to have in our relationship." She went on to say that they talk about things that "couples of 10 or 15 years still don't like to talk about with one another." She confessed, "Being prompted to talk about those things is also a really helpful thing to do early on. That I think helps us."