Princess Diana's Closest Friend Has Something To Say About Meghan Markle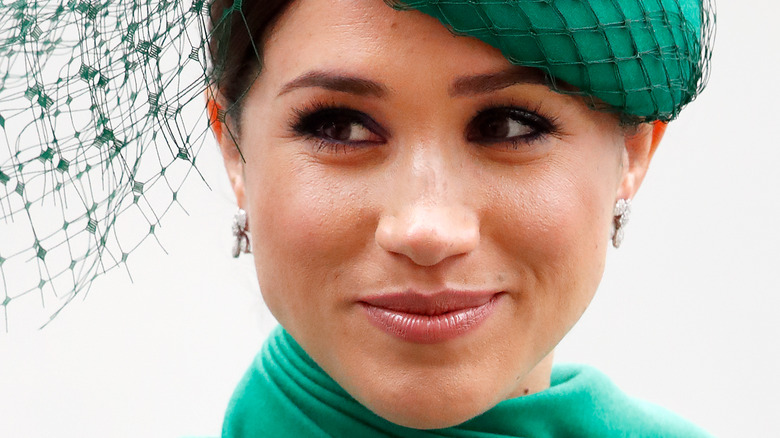 Max Mumby/indigo/Getty Images
The past few years have been particularly important for Prince Harry, as he has gotten married, welcomed two children, and moved out of the UK in search of a better quality of life in the United States. He has gone through some major life moments without his mother, Princess Diana, to lean on or talk to; Diana was killed in a car accident in 1997. Back in 2017, Harry was asked how he thinks his mother and Meghan Markle would have gotten along. Harry shared that his mother and Meghan would have been "thick as thieves, without question," in a post-engagement interview conducted by BBC News. He added that his mother "would be over the moon, jumping up and down, so excited for [him]" and emphasized that Diana "would've probably been best friends with Meghan."
In mid-July, Harry's aunt, Sarah Fergusson, weighed in on a similar question during an interview with People magazine. The Duchess of York opened up about her relationship with Diana, the Princess of Wales, which started when they were teenagers. "She taught me so much of public life. She was so brave. We used to have the most incredible time together," Sarah told the outlet. She went on to share how she thinks Diana would feel about Meghan — and about Prince William's wife, Kate Middleton.
Princess Diana would be 'proud' of her sons, says Sarah Ferguson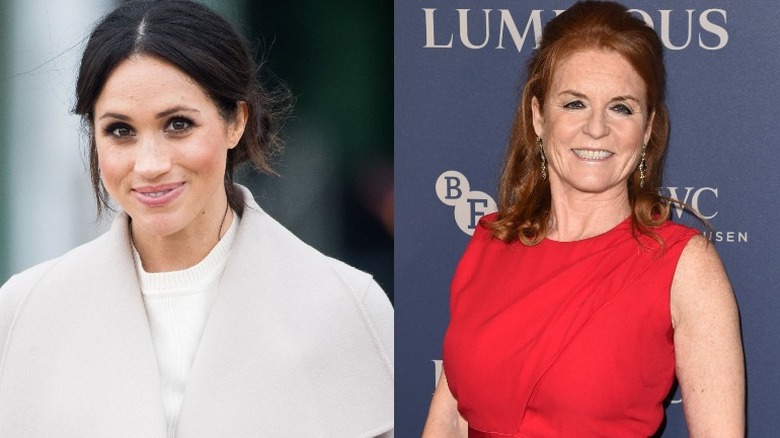 Shutterstock
Back on July 1, Prince Harry and Prince William joined forced to unveil a statue of their mother that was erected at the Sunken Garden at Kensington Palace, one of her favorite spots on the grounds of the palace. It is clear that Diana is never too far from the minds of the two brothers, who must often find themselves wondering how their mother would feel about the lives they've chosen to live, and the choices that they've made as they've gotten older.
And while no one can quite know these answers for certain, those who were once closest to Princess Diana can undoubtedly shed some light and make some pretty solid guesses. Sarah Ferguson told People magazine that Diana would be "so proud" of her sons, Harry and William — particularly of the wives they've each chosen — if she were alive today. "She would be very proud of her sons and their wives. And she would be just like me, obsessed with her grandchildren. Because that's what she loved," the Duchess of York told the outlet. "If she were sitting with me right now, I know she would say, 'I am so proud of both of my boys and the wonderful wives they have chosen' because each has got her own voice," Sarah added.