Whatever Happened To Will Friedle?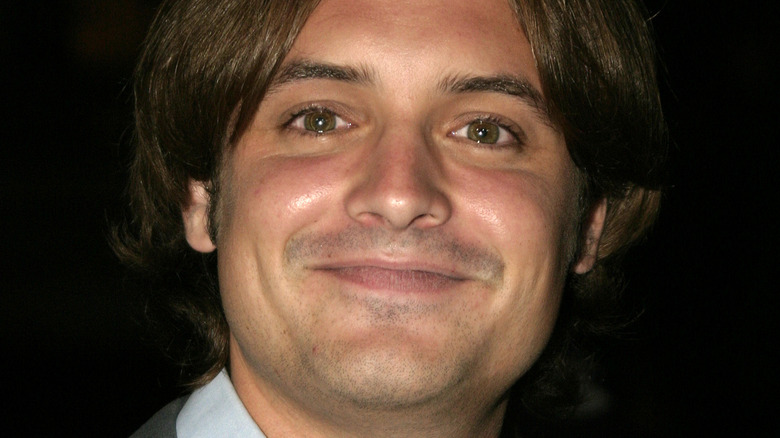 Shutterstock
In the 1990s, fans of "Boy Meets World" couldn't go anywhere without seeing Will Friedle. The actor, who played Eric Matthews — Corey Matthews' older brother — quickly earned a following and a "teen heartthrob" status amongst the teenage fans of the show. 
But when the reboot came to air in 2020, Friedle made headlines when his former co-star, Trina McGee, brought his name up regarding past racism she experienced on the show. McGee, who played Angela Moore, admitted that she and Friedle had a talk about it, and he apologized. "We talked more on it and he acknowledged that he really wasn't educated enough in his early twenties to know he was truly offending me," McGee said in a public Instagram post. She also revealed he wrote her a three-page letter of remorse.
So, controversy aside, whatever happened to Will Friedle? Never fear, fans of "Boy Meets World" — we've got the answer for you after the jump. 
Will Friedle opened up about his mental health
Shutterstock
Unlike other "Boy Meets World" cast members, Will Friedle didn't have any difficulty finding gigs after his time on the show ended, and much of his work came in the form of voiceovers. He's the voice of Nightwing/Dick Grayson in all three seasons of "Batman Beyond, and he also voiced Peter Quill/Star-Lord in multiple animated "Avengers" projects, per IMDb. Most recently, he had a stint on "American Dad."
The fact that you hear, rather than see, Will Friedle in his acting roles is due to his anxiety disorder. "I was planning to do more on-camera work, but then I got hit with these anxiety attacks that prevented me from doing that. I was so thankful I had voice-over because I could still perform and act," he said at a Comic-Con panel in 2018, according to Entertainment Weekly. "Voice-over is great." He also teased a potential collaboration with a "Boy Meets World" co-star. "Danielle [Fishel] and I are maybe doing something in the future. We've got cool stuff coming down the line," he said.
As for Friedle's personal life, he got hitched in 2016 to an unidentified woman, captioning the announcement with a cute "BoyMeetsWife" hashtag. But don't count on seeing any photos of his bride because the actor prefers a private life off of social media, and considering he was all over the place in the '90s, we can't say we blame him.