The Real Reason Frank Fritz And Mike Wolfe Haven't Spoken In Years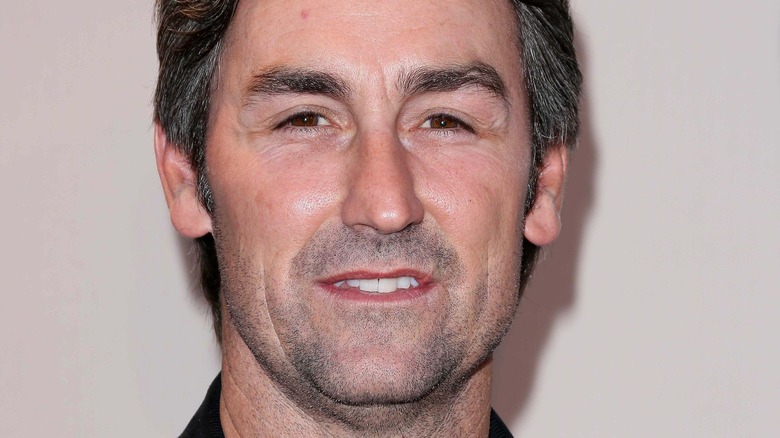 Shutterstock
Frank Fritz and Mike Wolfe first rose to fame in 2010 as co-stars on The History Channel's "Americans Pickers," which saw them traveling around the U.S. in search of treasure. Hitting roads across the country, the duo visited junkyards, basements, and garages to examine people's hidden gems and hear their stories. Proving that the antique business is a whole lot more than just buttoned-up dealers or fancy auction stores like Sotheby's or Christie's, Fritz and Wolfe captivated audiences with their junkyard exploits — and taught us about American history in the process.
But beyond the crazy treasure trove of items, fans also tuned in for Fritz and Wolfe's chemistry. Based on the way the show presented them, the pair appeared to be good friends. They worked closely together, relying on each other's opinions, and occasionally laughing at the exploits of their shop manager, Danielle Colby. But the dynamic behind the cameras was a lot different from what played out on our screens. According to a July 2021 report from Entertainment Weekly, Fritz hasn't spoken to his co-star since March 2020, right around the time he last appeared on the show. Here's what Fritz had to say about his frenemy.
Frank Fritz believes Mike Wolfe is a bigger star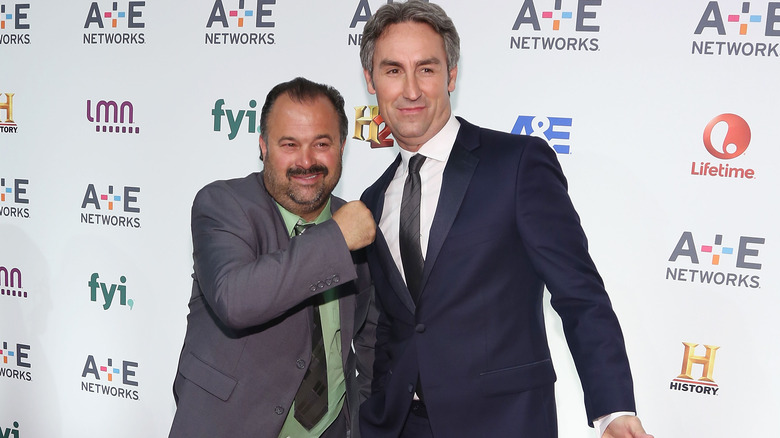 Taylor Hill/Getty Images
Speaking to The Sun in July 2021, Frank Fritz opened up about his strained relationship with Mike Wolfe. "I haven't talked to Mike in two years," Fritz told The Sun, explaining that he'd taken a temporary leave from the show for back surgery. "He knew my back was messed up, but he didn't call me up and ask how I was doing. That's just how it is."
But his hurt feelings stem from more than just Wolfe's failure to pick up the phone. With TV pairings, it's almost inevitable that one person has more star quality, and the power dynamic between Fritz and Wolfe is likewise skewed. "The show is tilted towards him [Wolfe] 1,000 percent. I can't even bend that far down to show you how much," Fritz shared. "It's like you've got Aerosmith and there's Steven Tyler and he's the front man. I found my spot, I'm second and he's number one on the show." Even still, Fritz believes his more relatable qualities resonate with viewers. "I'm not arrogant and I'm more of a regular ol' guy. The guy that connects with me is the guy who buys a 30-pack of Busch Light and a pizza on the weekend," Fritz added. He went on to say that he believes Wolfe is ousting him by bringing his brother on the show, but before fans judge, Wolfe might be going through a hard time of his own, too.