The Truth About Lala Kent And Megan Fox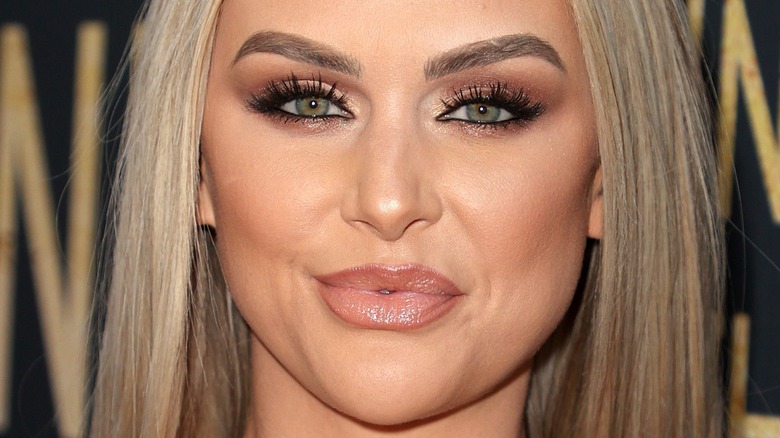 Kevin Winter/Getty Images
Lala Kent and Megan Fox got to know each other while Fox was filming "Midnight in the Switchgrass," which was directed by Kent's fiance, Randall Emmett. It's unclear just how much time the two women spent together throughout the production process, but Kent had nothing but great things to say about Fox — and her beau Machine Gun Kelly — during an interview with Hollywood Life back in May. "I don't know what will happen with them. I think that they're a great couple and super fun so I hope that they last forever. They're both beautiful people. They would make some hot kids," Kent told the outlet. 
This wasn't the first time that the "Vanderpump Rules" star talked about Fox, either. Back in September 2020, she told Us Weekly the parenting advice that she received from the "New Girl" actor. "I love Megan because she's, like, so into the earth. The advice she gave me is the second that it is born, I need to have its chart read so that I know how my baby is going to look at me and I can deal with that baby accordingly. I'm actually super into it. I'm doing it. That's cool," Kent said.
However, fans are wondering if something happened between Kent and Fox after the reality star appeared to shade her at the "Midnight in the Switchgrass" premiere in Los Angeles. Keep reading for more.
Lala Kent and Megan Fox may be feuding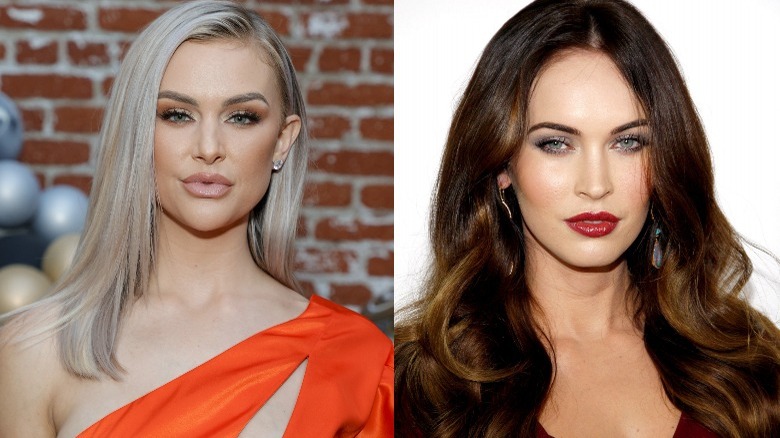 Amy Sussman/Getty & Shutterstock
Megan Fox decided not to attend the premiere for "Midnight in the Switchgrass" due to concerns about the rising COVID-19 cases in California, according to Deadline. At the premiere, Lala Kent appeared to shade Fox, according to Us Weekly. Kent shared a photo of herself standing in front of a posted of the film, completely covering Fox's picture with her body. In addition, she covered Fox's name with text that she typed out. Us Weekly reports that Kent deleted the photo shortly after posting it to her Instagram Stories — but not before fans started speculating that Kent was letting her feelings about Fox be known.
As far as Kent's potential reasoning for possibly shading Fox, well, that's not entirely clear. It seems obvious that Kent and her husband-to-be Randall Emmett would have preferred that Fox attend since this was a big moment for Emmett, and the premiere was obviously important to him. The film is also how Fox met her current boyfriend, Machine Gun Kelly, so it seems like the two would want to make sure they were at the premiere for sentimental reasons, but that just didn't happen. 
At the time of this writing, Kent has not spoken out about the rumors that she was shading Fox.