For Every Time Megyn Kelly Has Been Controversial, This Moment Stands Above The Rest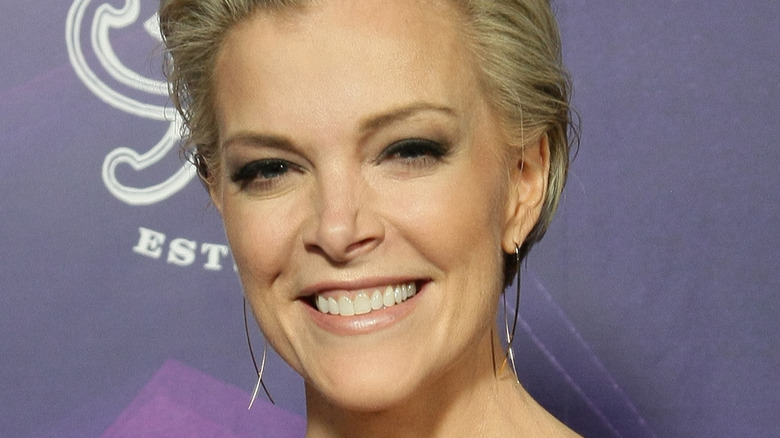 John Medina/Getty Images
Former Fox News anchor Megyn Kelly is known for her controversial statements. You may remember her appearance on the conservative cable network in which she argued that both Jesus and Santa Claus were white. Kelly and "The Five" host Jesse Waters were thought to be favorites of Donald Trump on Fox News until a 2015 presidential debate. Kelly pressed Trump during the debate, causing him to unleash his millions of followers against the TV anchor. She later left Fox News.
Kelly continued to stir the pot on NBC News. Kelly got her own NBC show, "Megyn Kelly Today," in September 2017. The fiery news host shocked Jane Fonda during an interview and Debra Messing was dismayed over Kelly's comments when the "Will & Grace" cast appeared. Kelly left the morning show in 2018. Kelly went on to start her own company after leaving NBC, Devil May Care Media. Kelly's podcast "The Megyn Kelly Show," was picked up by SiriusXM radio, giving the outspoken host a bigger platform. "My deal with Sirius is, I can talk about whatever I want," Kelly told People. "I touch third rails for a living, by design. I'm not built that way: to avoid these things." The 50-year-old host continued, "I want the fight. I enjoy discussion, fierce discussion and debate. I can't imagine giving that up again." 
Kelly may like the fight and the controversy, but for all of Kelly's controversial moments, there is one that stands above the rest. Keep reading to find out which one!
The comment that cost Megyn Kelly her morning show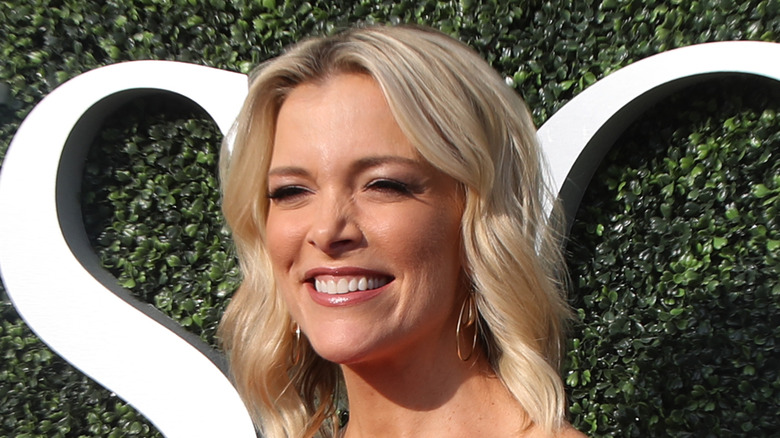 Shutterstock
Megyn Kelly's most controversial moment was when she defended blackface as a Halloween costume in October 2018. "But what is racist?" Kelly said on the air, as reported by People. "Because truly you do get in trouble if you are a white person who puts on blackface at Halloween or a black person who puts on white face for Halloween. Back when I was a kid, that was okay as long as you were dressing up as like a character."
Kelly's comments created a Twitter tsunami, and fan reaction was overwhelmingly negative. Hours after the comment, Kelly sent an internal email to her NBC colleagues to apologize. In her email (via People), Kelly admitted that she's "never been a [politically correct] kind of person — but I understand that we do need to be more sensitive in this day and age." Kelly's email acknowledged that the "history of blackface in our culture is abhorrent; the wounds too deep."
NBC parted ways with the news host days after the incident, which was the final straw after Kelly's multiple controversies. According to Vanity Fair, NBC paid out the balance of Kelly's contract of $30 million, giving the host a total of $69 million for two years of work.