For Every Time Meghan Markle Has Been Controversial, This Moment Stands Above The Rest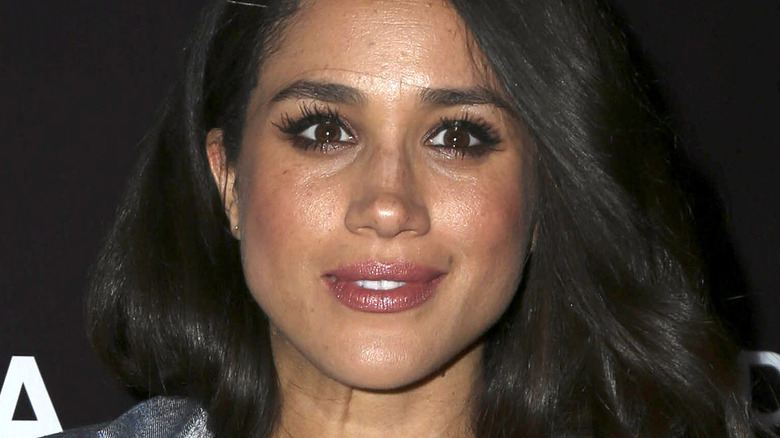 Shutterstock
Some might say Meghan Markle doesn't do things off the cuff and that everything she does behind the scenes is carefully crafted. So when it got announced the Duchess of Sussex and Prince Harry were to sit down with Oprah Winfrey for an interview, it's possible Markle knew ahead of time what she planned to say and the ramifications it would have with her family across the pond.
Of course, when Prince Harry and Meghan Markle pulled the plug on their working relationship with the British royal family, they only hinted that life in London wasn't for them, suggesting there was nothing serious about why they packed their bags for California. It wasn't until their March sitdown with Winfrey did the Duke and Duchess of Sussex really let the cat out of the bag about royal life (at least from their perspective). The claims they made were so damaging that many experts and analysts believe that the royal family's foundation might be permanently cracked.
It's safe to say Meghan's contributions to the sitdown were shocking and is the most controversial thing she has ever done. And there's one specific claim from the interview that solidifies this sentiment — keep on reading for what we mean.
Meghan's bombshell claim about the royals and Archie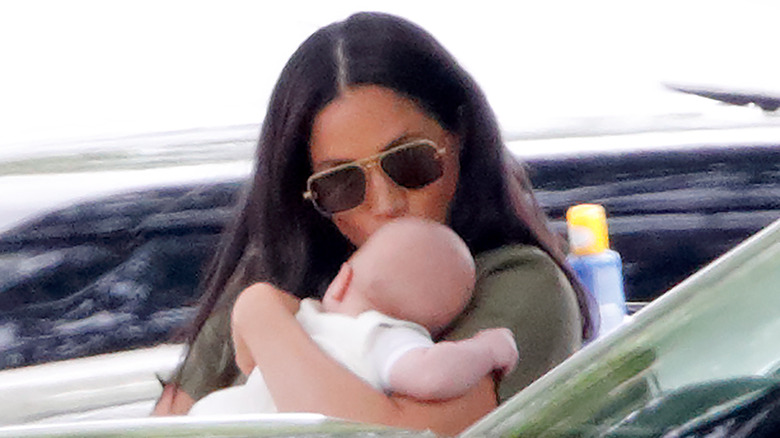 Max Mumby/indigo/Getty Images
Meghan Markle didn't hold back in her interview with Oprah Winfrey, telling the icon that there were "concerns and conversations about how dark" her son Archie's "skin might be when he was born" in 2019, per Reuters. She added, "That was relayed to me from Harry. Those were conversations that family had with him." 
It's safe to say Prince Harry and Markle knew that their allegation would become the biggest bombshell of the year, made more buzzworthy by the fact they refused to reveal who was in those supposed conversations. And unless Harry spills the beans in his upcoming memoir, it's unlikely they'll ever name the family members in question.  
So, was it Markle's intention to keep the world guessing? That's up for debate, but what is clear the claim still has people talking months later, and that the Duchess of Sussex isn't afraid to make waves. "It's really liberating to be able to have the right and the privilege, in some ways, to be able to say, 'Yes, I'm ready to talk,'" she told Winfrey about her decision to do the interview, according to Deadline. "To be able to just make a choice on your own and just be able to speak for yourself."