How Dax Shepard Transformed His Body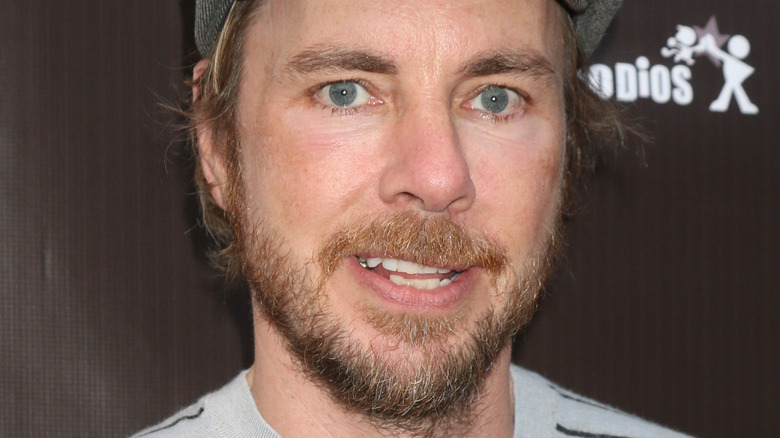 Shutterstock
Celebrity transformations are pretty common in Hollywood. Some of the most well-known actors embark on transformations because of role requirements, whereas others do it because they want to improve their health and stay fit. Nonetheless, fans are always excited to witness their favorite celebrities becoming a better version of themselves. Oftentimes, celebrities will also share their fitness secrets, as Dax Shepard did on his recent podcast.
The "Armchair Expert" podcast host spent his quarantine days bulking up and documenting his journey on Instagram. On Father's Day in June, Shepard uploaded a picture of him lifting weights with his fellow dad friends. "Father's Day starting with a #dadlift, then on to F1 and too much food," Shepard wrote in his photo caption. 
So, how exactly did Shepard transform his body? Keep reading to find out the "Bless This Mess" star's body-building secrets, along with why he decided to undergo this physical transformation.
Dax Shepard got buff for his "own amusement"
In the most recent episode of his "Armchair Expert" podcast, which was released on July 19, Dax Shepard dished on his bodily transformation after guests Ashton Kutcher and Mila Kunis commented on his appearance, according to ET Online. "Can I comment on the size of your biceps right now, Dax?" Kutcher said in the middle of the podcast, per ET Online. "You're getting Joe Rogan arms in there. It's phenomenal! I mean, you look like He Man right now."
Shepard went on to reveal how he got his chiseled physique, joking that it had to do with his superhero aspirations. "In quarantine, I said to [wife] Kristen [Bell], I've been waiting for 10 years for Marvel to call so that I'd have an excuse to get huge," he said of the superhero film company. "And they're not gonna call. That ship sailed. I'm 46, they're not gonna call. So I just have to do it for my own amusement."
Apparently, Marvel's lack of interest made Shepard even more determined to get fit. "I gained about 24 pounds, just six days a week, just lifting heavy [weights], protein shakes, going bananas, heavy testosterone injections," he said. Of course, that led Kutcher and Kunis to share their concerns about the reported testosterone shots, though ET Online noted that he "brushed them off." Shepard added of his new fitness routine, "Mentally I love it because it makes me far more on fire to be alive."