Who Is The Narrator On Netflix's Sexy Beasts?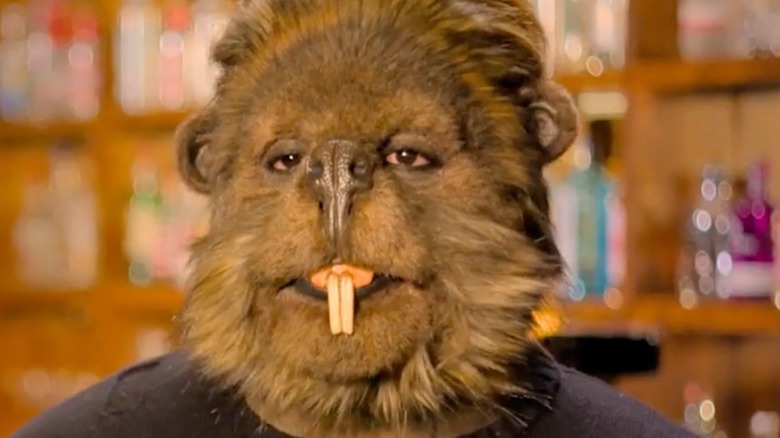 Netflix
On July 21, Netflix premiered their newest foray into the dating game, "Sexy Beasts." Following the success of 2020's "Love is Blind," where contestants tried to fall in love from separate rooms, Netflix greenlit "Sexy Beasts," a dating show that combines aspects of "The Dating Game" and "The Masked Singer." Each 30-minute episode consists of four contestants: three suitors who are trying to woo the same singular person, per Variety. The "picker" goes on dates with each of the three suitors, eliminating one after the first round of dates, then making their ultimate choice after a second round of two dates, detailed Wired. The twist of this show? The contestants will all be wearing prosthetics and masks to hide their identities, only revealing their faces after they are eliminated (if a suitor) or after the final selection has been made (if the "picker").
The show is actually a reboot of a BBC Three television show of the same name, which has achieved global success, spawning iterations in numerous other countries, including South Korea and Germany, reported RealScreen. One aspect that sets the Netflix version apart from the other versions is seemingly the production value Netflix allowed the show to have, according to Variety. And one part they didn't skimp on was the narrator — Netflix got a fairly well-known comedian to lend his voice to the show.
Rob Delaney is the narrator of 'Sexy Beasts'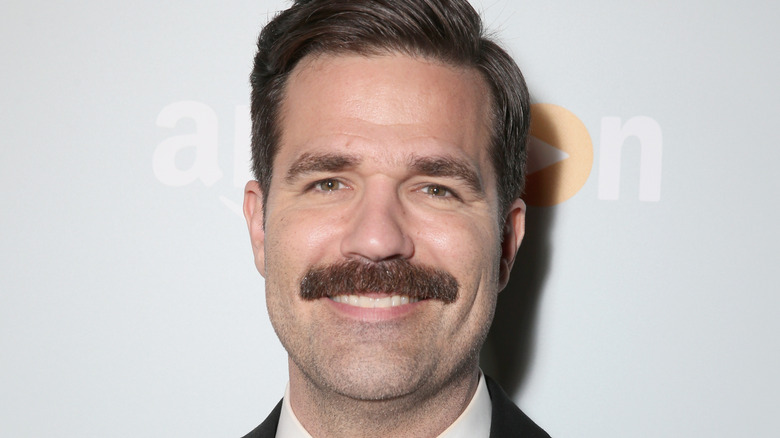 Todd Williamson/Getty Images
The creators of "Sexy Beasts" tapped American comedian Rob Delaney to be the narrator of their iteration of the series. Delaney, who got his start tweeting out his jokes on Twitter back in the early 2010s, eventually made a name for himself on "Catastrophe," a comedy he wrote and co-starred with Sharon Horgan, whom he met via Twitter, according to the Irish Times. "Catastrophe," which aired on Channel 4 in the United Kingdom and also on Amazon, ran for four seasons and opened many doors for him. He soon established himself on the big screen as well, as seen on his IMDb, co-starring as fan favorite Peter in "Deadpool 2," as Megyn Kelly's producer in the critically-acclaimed "Bombshell," and as Agent Loeb in "Fast & The Furious Presents: Hobbs & Shaw." He also has a number of widely anticipated movies coming out soon, including the reboot of "Home Alone," "Home Sweet Home Alone," and the temporarily titled "Mission: Impossible 7."
But Delaney hasn't just focused on his acting and narration career. Although Twitter arguably gave him his start, he has since used the social media platform for a different reason. As he told the Irish Times, he doesn't think the app has any "professional value at all," but he does use it to try and sway people towards his political views. "All I use [Twitter] for is trying to turn teenagers around the world into socialists," he said, via the publication.