What Does Stacey Silva Do For A Living?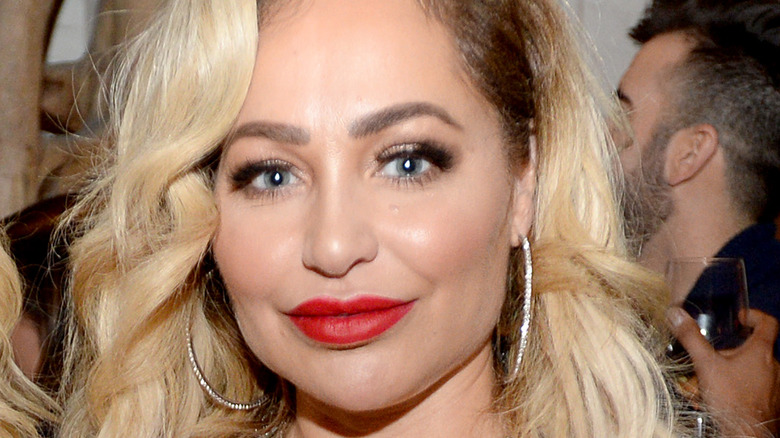 Brad Barket/Getty Images
We first met Stacey Silva when her twin sister, Darcey, appeared on "90 Day Fiancé" in 2017 with her then-boyfriend, Jesse Meester. The Silva sisters' undeniable chemistry and bubbly personalities got so popular so quickly that they earned their own spin-off show, "Darcey & Stacey," on TLC. On the show, fans got to watch the sisters live in a lavish home in Middletown, Connecticut, where they also drove expensive cars, wore designer clothes, and lived a jet-setting lifestyle. In other words, it seems like the Silva sisters are super-wealthy socialites that, perhaps, belong on one of the "Real Housewives" spin-off shows rather than on TLC.
The twins' extravagant lifestyles had many fans wondering what exactly Stacey Silva does for a living that allows her to afford her lavish life. Keep scrolling to find out what Stacey Silva does for a living — her career choice seems to be right on brand. 
Stacey Silva works in fashion with her sister Darcey
Darcey and Stacey Silva prove that the family that works together, stays together. Like her infamous sister, Stacey Silva works in the fashion industry. The fashion line they share is called House of Eleven, and it's named in honor of their late brother, Michael, who passed away from cancer at the age of 27, as she shared on Yahoo's BUILD series. Speaking on the brand's name, Darcey explained how the "Eleven" is significant "'Cause [Michael] was born May 11 and he passed on July 11, so everything we do is House of Eleven in his name." 
The reality star also shared that House of Eleven was going through a rebrand as of late 2020, and heading back to its impressive Los Angeles origins. "We were in stores and stuff, we started as a high-end tier brand," Darcey shared. "Kind of known for our leggings and our joggers. Lot of celebrities wore it, we did a lot of editorials when we were in LA," she touted.
Stacey is often seen sporting pieces from House of Eleven on her Instagram page. In April, she declared the brand's "boho chic jeans" were a "must have."