For Every Time Piers Morgan Has Been Controversial, This Moment Stands Above The Rest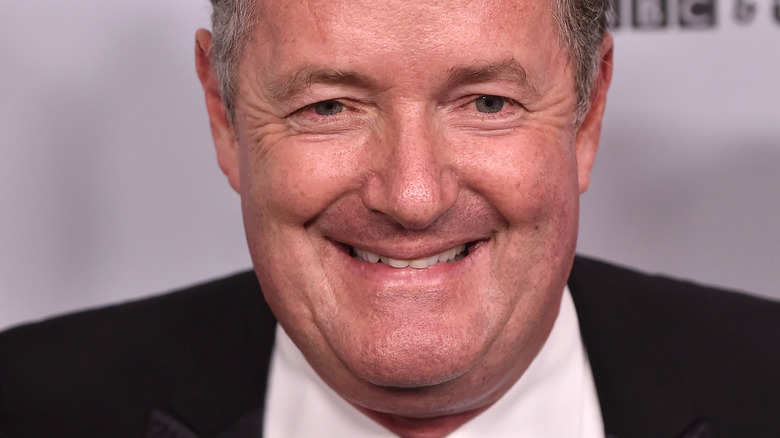 Shutterstock
Piers Morgan is the kind of person who doesn't hold back with his opinions. In fact, the outspoken television personality has made a name for himself on both sides of the pond for all of the controversial things he's said. Before making his move to television, he spent several years as the editor of the British tabloid "Daily Mirror." He was fired in 2004 for reportedly posting fake front-page photos, per The Guardian, and he was reportedly involved in a phone-hacking scandal, per CNN. If that weren't enough, he was also fired from CNN for poor ratings, per The Guardian, and he has been accused of making sexist remarks on air, per The Independent.
Yet Morgan has never been de-platformed for all of the things he's said and done in the past, and he's still making headlines to this very day. For every person who loathes him, there's another who loves him. With that said, though, Morgan's biggest controversy might have been the firestorm he created in 2021. (It had nothing to do with fake photos or hacking phones.) Morgan made headlines across the world for stating his opinion and walking off his television show when the heat was getting too much even for him. 
For every time Morgan has been controversial, this moment certainly stands above the rest. Read on below to find out what it is!
Piers Morgan walked off the Good Morning Britain set after criticizing Meghan Markle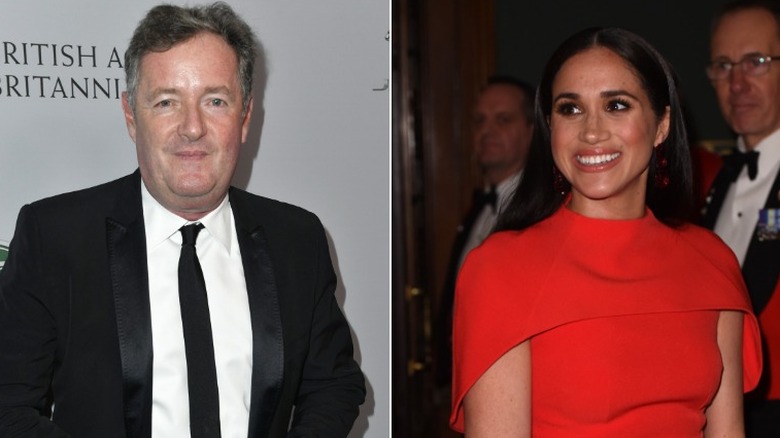 Frazer Harrison, Wpa Pool/Getty Images
After Prince Harry and Meghan Markle gave their bombshell of an interview to Oprah Winfrey in March 2021, the couple became a hot topic — so much so that Morgan couldn't stop talking about them on "Good Morning Britain." Morgan said that he didn't believe the claims Markle made during the interview, including when she said she experienced suicidal thoughts while she was still a full-time royal. In his attack towards Markle, he said on the show (via Deadline), "Who did you go to? What did they say to you? I'm sorry, I don't believe a word she says, Meghan Markle. I wouldn't believe her if she read me a weather report."
Things got so heated for Morgan that he literally walked off "Good Morning Britain" after an on-air argument with his colleague Alex Beresford, per Fox News. Soon after he walked off and ultimately got fired from the show, Morgan tweeted (via BBC), "I said I didn't believe Meghan Markle in her Oprah interview. I've had time to reflect on this opinion, and I still don't. If you did, OK. Freedom of speech is a hill I'm happy to die on. Thanks for all the love, and hate. I'm off to spend more time with my opinions."
Even though the ratings for "Good Morning Britain" have fallen since Morgan left the show, he hasn't been called back, nor has he apologized to the Duchess of Sussex.
If you or anyone you know is having suicidal thoughts, please call the National Suicide Prevention Lifeline​ at​ 1-800-273-TALK (8255)​.