For Every Time Scarlett Johansson Has Been Controversial, This Moment Stands Above The Rest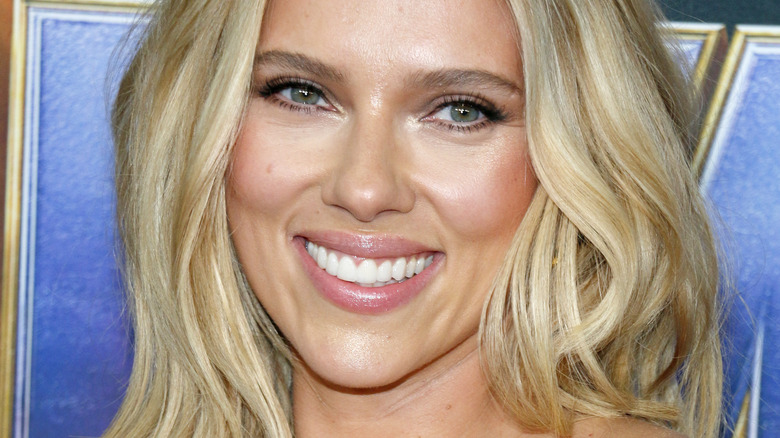 Shutterstock
With their millions of social media followers and legions of fans, Hollywood celebrities have a platform the likes of which most of us can't even imagine. This visibility means that we're all equally aware of their successes and their controversies. In fact, the more prominent the A-lister, the more likely it is that everyone knows their gaffes.
Case in point: Scarlett Johansson is one of the world's most in-demand actors, but her success hasn't come without a few missteps. The "Black Widow" star is a staunch feminist, but that didn't stop her from defending director Woody Allen amid Dylan Farrow's sexual abuse allegations. Johansson also had people talking when she chose to wear a design by Harvey Weinstein's ex-wife, Georgina Chapman, to the 2018 Met Gala (via Variety), after the disgraced movie mogul had been accused of sexual assault and rape. 
Though she has since apologized for "mishandling" certain situations (via Vanity Fair), the actor explained to The Gentlewoman in March 2021 that she is "going to have opinions about things, because that's just who I am." She continued, "I mean, everyone has a hard time admitting when they're wrong about stuff, and for all of that to come out publicly, it can be embarrassing." But is there a moment that has been *most* embarrassing for the "Avengers" star? While we can't say for certain, there's at least one controversial moment that stands out from the rest.
Scarlett Johansson was accused of whitewashing for her role in Ghost in the Shell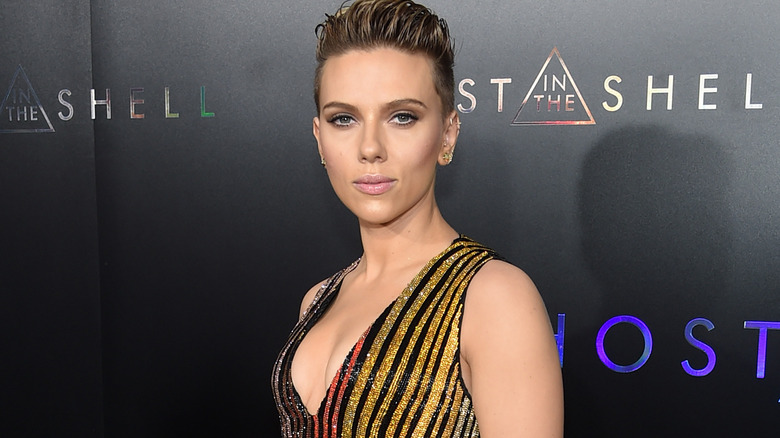 Jamie Mccarthy/Getty Images
In 2017, Scarlett Johansson was announced as the lead role in the live-action remake of the popular Japanese anime "Ghost in the Shell." There was just one small problem: The original character was Japanese, while Johansson was clearly not. The decision sparked an immediate backlash, with fans circulating a petition that called for Johansson to be replaced with an Asian actor. "The industry is already unfriendly to Asian actors without roles in major films being changed to exclude them. One recent survey found that in 2013, Asian characters made up only 4.4% of speaking roles in top-grossing Hollywood films," the petition pointed out. Though Johansson insisted to Marie Claire that she "certainly would never presume to play another race of a person," she still ended up starring in the film.
It wasn't the only time Johansson made headlines for casting controversy, either. Just a year later, Deadline reported that Johansson was set to play a transgender man in the 2019 film "Rub & Tug." This led to outrage on social media, especially among the transgender community, per Variety. In response, Johansson's rep issued a statement directing critics to Jeffrey Tambor, Jared Leto, and Felicity Huffman (all cisgender actors who'd portrayed trans characters), but it wasn't enough to stop the negativity — and Johansson ended up dropping the role (via Variety). 
Sometimes, it's best to know when to quit.