The Real Reason Halsey Won't Be Doing Be Doing Any More Press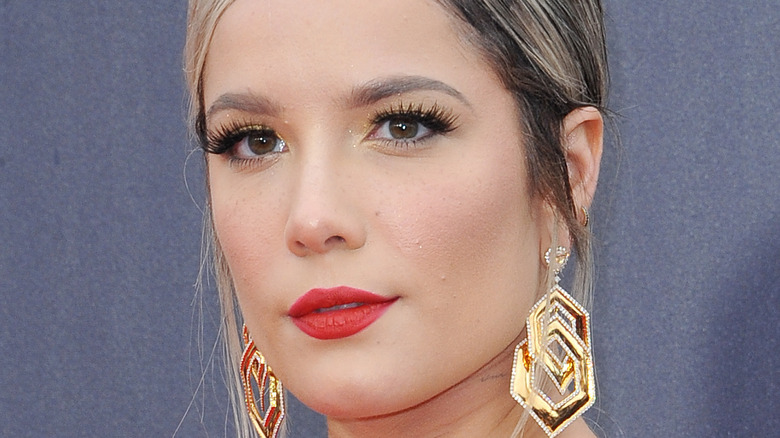 Shutterstock
Halsey likes to keep it real and it appears fans like the chart-topping star that way. While the New Jersey-born singer appears to have had a fairly quiet 2021, they have, in fact, been quite busy. At the beginning of the year on January 27, the "Bad At Love" hitmaker informed their 25.4 million Instagram followers that she was expecting her first child with her boyfriend, screenwriter Alev Aydin. In a more recent Instagram update shared on July 19, Halsey revealed she gave birth to their baby, Ender Ridley Aydin, on July 14, and attached a black-and-white snapshot holding their newborn on what looked to be a hospital bed.
While busy carrying their first child, Halsey also announced she would be releasing her fourth studio album, "If I Can't Have Love, I Want Power," which will drop on August 27. "This album is a concept album about the joys and horrors of pregnancy and childbirth," Halsey said in their Instagram caption. The cover sees the award-winning entertainer on a throne with her breast on display. She was captured holding a baby while a crown was placed on her head.
In March of 2021, Halsey stated that she goes by the pronouns "she/they." With that being said, after doing a new interview with Allure magazine, the singer expressed they weren't happy about being "deliberately disrespected" by the publication. Keep reading to find out more about what happened.
Halsey called out a publication for not using their pronouns in a story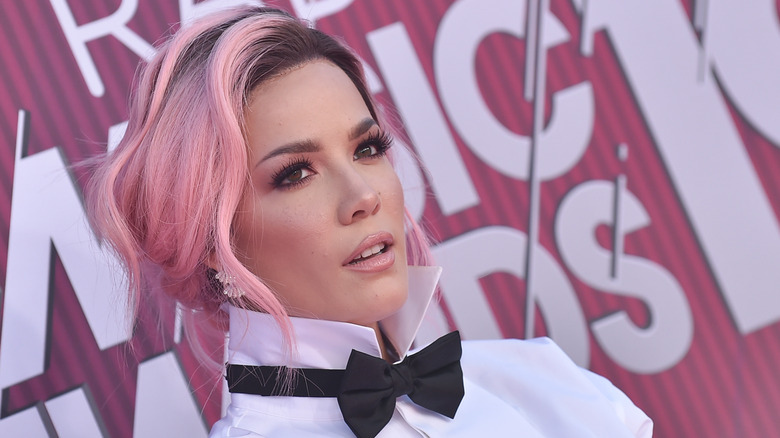 Shutterstock
Halsey graced the August cover of Allure magazine and showed off their growing baby bump. After the interview went live online, the singer was not happy about the publication continuously not using their correct pronouns in their cover story. "Hey @Allure_magazine. First your writer made a focal point in my cover story my pronouns and you guys deliberately disrespected them by not using them in the article," she wrote in a tweet that has since been deleted, per Music News.
"Then your admin b**tardised a quote where I discuss the privilege of being the white child of a black parent + intentionally used a portion that was the antithesis of the point I was trying to make," Halsey continued. "All of this ironically on the tails of an article where I give your author the intimate admission that I hate doing press because I get exploited and misquoted. Do f**king better....?"
"#NoMorePress goodbye," they also remarked, implying she won't be doing any more interviews for the time being. Allure responded to Halsey and apologized to them for their wrongdoing. "We've heard your feedback and you're absolutely right: we messed up. We are adjusting our cover story with Halsey to use both 'she' and 'they' pronouns," the outlet tweeted.