The Real Housewives Of Salt Lake City - Here's What We Can Tell Fans So Far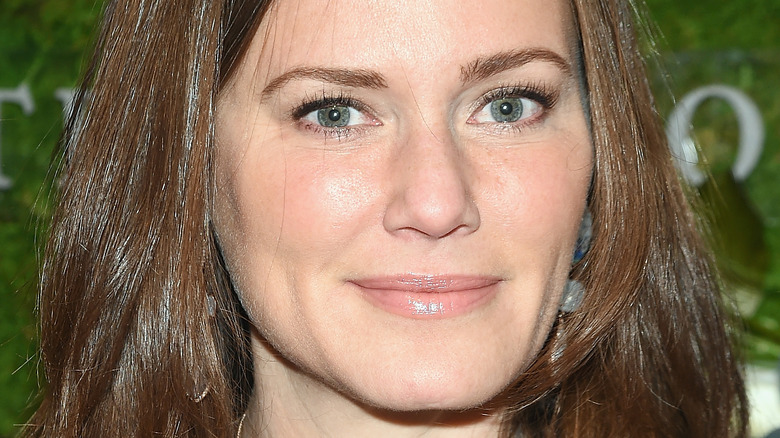 Jamie Mccarthy/Getty Images
The best new show on Bravo is, without a doubt, the "Real Housewives of Salt Lake City." "RHOSLC" premiered to astounding success in the fall of 2020. It had the most successful premiere of any Bravo show in the past five years, with 3.2 million viewers tuning in, per Oprah Daily. While Bravo has faced criticism for mainly featuring white women in the other series, "RHOSLC" follows a much more diverse cast. There are multiple ethnicities represented as well as religions and relationships. In typical housewife form, the only thing that isn't diverse is the socio-economic class of the women (aka they're all the 1%).
Much of the first season revolved around Mary Cosby maybe or maybe not refusing to hug Jen Shah because she "smelled like a hospital." Jen was offended because she'd just come from visiting her aunt in the hospital and wanted a hug. Mary, however, does not like the hospital smell. Jen got mad and accused Mary of marrying her grandfather, which wasn't nice, but wasn't exactly wrong either.
Later in the season, the focus shifted to Lisa Barlow saying Whitney Rose was a swinger, which made Whitney mad even though, according to her, a lot of Mormons in the area are. So, will "hospital-gate" and the swinger debate carry on into Season 2? We don't know, but we know Season 2 is coming and we've got all the deets below.
When will Season 2 of RHOSLC air?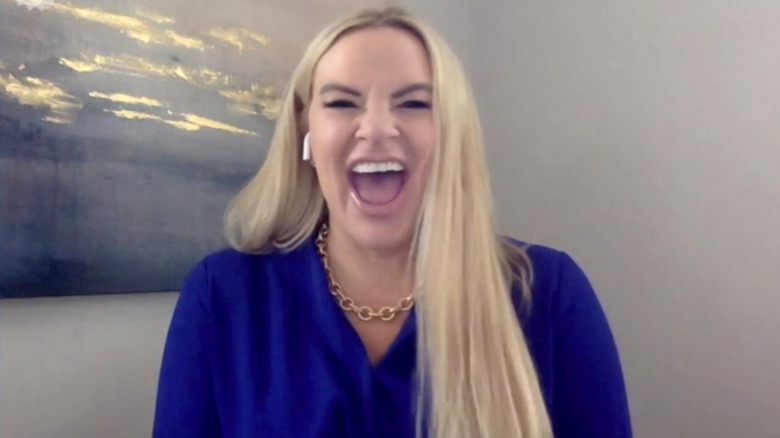 Getty Images/Getty Images
The good news is Bravo has officially confirmed they're in for another season of "Real Housewives of Salt Lake City." When speaking with reality TV/pop-culture connoisseur Danny Pellegrino in February 2021, Andy Cohen confirmed things were a go for Season 2. "Oh, they're coming back for a season," Cohen assured him, per Cosmopolitan.
The bad news is, we don't have an exact release date yet, but we do have some clues as to when we can tune in for Season 2. In March 2021, the owner of a Salt Lake City boutique posted an Instagram photo of himself posing with Jen Shah and Lisa Barlow. "A February to remember thanks to the Real Housewives of Salt Lake City," he wrote. "Our lovable customers, Jen Shah and Lisa Barlow, brought the crew by to film an episode for Season 2. We'll be on the edge of our seats until then!"
So, we know the ladies were filming as early as March 2021, which means they have likely wrapped by now. Taking the schedule into consideration, and based on the fall premiere of the first season, we're guessing we'll see more "RHOSLC" around November 2021.
What does the cast for Season 2 look like?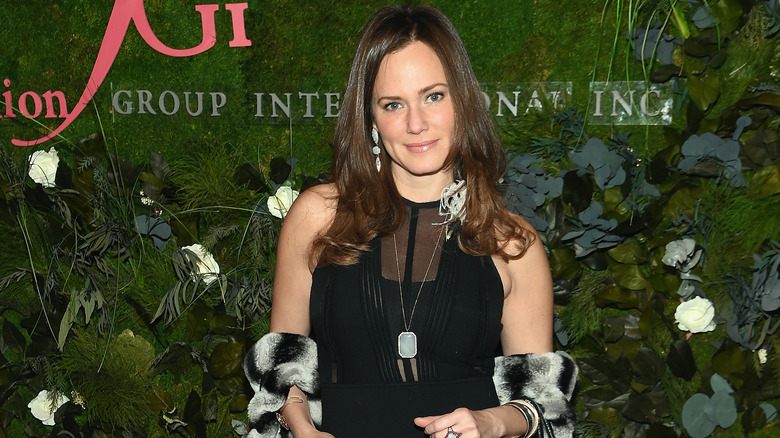 Jamie Mccarthy/Getty Images
Now for the real nitty-gritty. The question on everyone's mind is who will be in the cast for Season 2? We are happy to report that, so far, everyone from the first season is slated to return. That means we'll be seeing a lot more of Lisa Barlow, Mary Cosby, Heather Gay, Meredith Marks, Whitney Rose, and Jen Shah, per Oprah Daily.
That everyone is returning is exciting, not just because the cast was, well, perfect last season, but because the ladies' personal lives in the off-season have hinted at an excellent new season. Obviously, we're talking about Jen, who spent most of the first season dealing with her husband's hectic work schedule and occasionally popping into her massive office space where she had multiple assistants and was suspiciously vague about what she actually did.
It turns out what she was doing was likely illegal. Jen was arrested on federal charges of operating a telemarketing scheme after the first season, per CNN. Bad news for Jen, but amazing news for us, considering that the arrest happened in March 2021 — a time in which we know the ladies were filming. Long story short, we can't wait to see it all play out on our TVs.