Who Is The Richest Real Housewife Of Salt Lake City?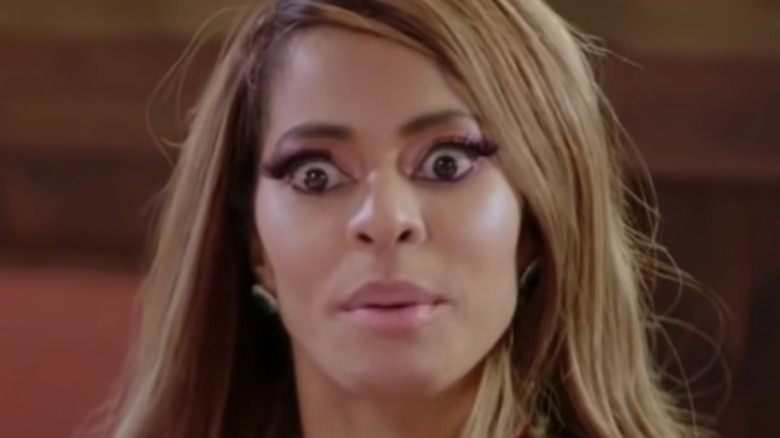 Bravo/YouTube
Andy Cohen and the Bravo network raised the bar yet again with their latest Real Housewives franchise. The "Real Housewives of Salt Lake City" debuted in November 2020, and it's been entertaining us ever since. And the one thing that's the most important aspect of the entertainment factor for this series is the small-yet-show-stopping six-person cast. The cast consists of housewives Mary Cosby, Jen Shah, Heather Gay, Whitney Rose, Lisa Barlow, and Meredith Marks. With old friendship feuds, family ties, and, of course, Mormonism, "RHOSLC" is one of the newer Housewife franchises that's here to stay.
The second season of the "Real Housewives of Salt Lake City" is sure to be an even bigger hit than the first given more drama between the six ladies along with a federal bust and arrest for Jen Shah. The show was actually filming on that day in March 2021 when she and her assistant, Stuart Smith, were apprehended by federal agents for a fraudulent telemarketing scheme that the two were in on together, reported CNN. Since the show was approved for a second season in February 2021, audiences will get to see all the drama (and evidence, maybe?) unfold right on their TV screens. But given the lush homes, exotic cars, and designer goods that each woman loves to sport in front of the camera, which Salt Lake City housewife is the richest person behind the scenes? Read on to find out!
Lisa Barlow and Mary Cosby are tied... sort of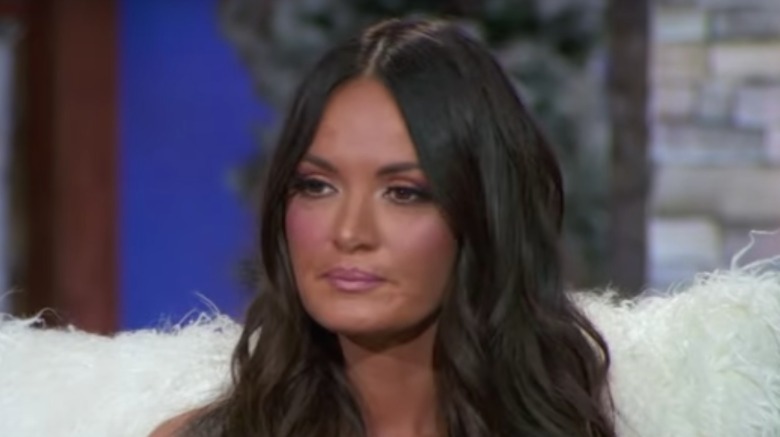 Bravo/YouTuve
The top spot for the richest cast member is tied. Both Lisa Barlow and Mary Cosby have net worths amounting to $5 million, according to The Sun. Lisa's millions come from her two businesses: her marketing firm, LUXE, and her tequila company, VIDA. She built her brands and her luxurious lifestyle from the ground up, along with her husband, John, per Forbes. "I have always been assertive and driven. I am lucky to have a keen mind and to see opportunity in things or to be able to create opportunity," Lisa told Forbes. "Every step you take opens a different door. Each door leads to something and that collectively prepares you for what you are supposed to do," and for the Real Housewife, that's to be a multi-business boss.
On the other hand, Mary Cosby landed her wealthy status in one the craziest Real Housewife scandals ever. Forget Jen Shah's arrest for fraud — Mary entered an arranged marriage with her widower step-grandfather at her grandmother's request lest she be cast out of the will. "[Mary's grandmother, Rosemary] said, 'If anything ever happens to me, Bobby, I want you to marry one of my girls because they'll look out for you,'" Mary's husband, Robert told People. And Mary even acknowledges that she, Robert, and their family, including a teenaged son, are "blessed to this day" because of the union. That's definitely an unorthodox way of making some coin.