Why Ted Lasso Star Hannah Waddingham Looks Familiar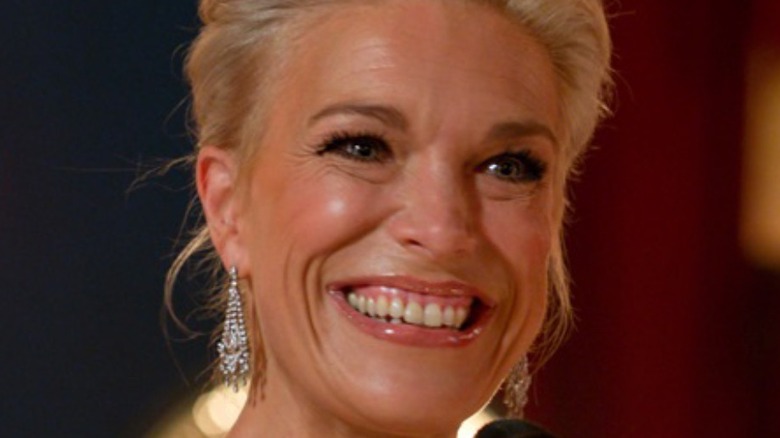 Apple TV+
Hannah Waddingham has not only been in the news because she was recently nominated for an Emmy for her work on "Ted Lasso," but because fans are eagerly awaiting the premiere of the second season of the Apple TV+ series starring Jason Sudeikis.
In an interview with Entertainment Weekly's "The Awardist" podcast, Waddingham — who plays AFC Richmond owner Rebecca Welton, the one who brings Kansas football coach Ted Lasso to the U.K. — revealed that Rebecca's story hit home for her. In the first season of the Apple TV+ series, Rebecca is trying to move on after her divorce from AFC Richmond's former owner, Rupert Mannion. Rebecca's ex-husband is a jerk who did a number on her self-esteem. Waddingham said, "The greatest thing about this job is that it has allowed me great catharsis from a controlling, verbally abusive relationship that I'd had [in real life], that people looking at me wouldn't think that I'd experienced."
Keep reading to find out what other famous role the "Ted Lasso" star has played. Prepare for your mind to be blown.
If you or someone you know is dealing with domestic abuse, including verbal abuse, you can call the National Domestic Violence Hotline at 1−800−799−7233. You can also find more information, resources, and support at their website.
Hannah Waddingham had this surprising role on 'Game of Thrones'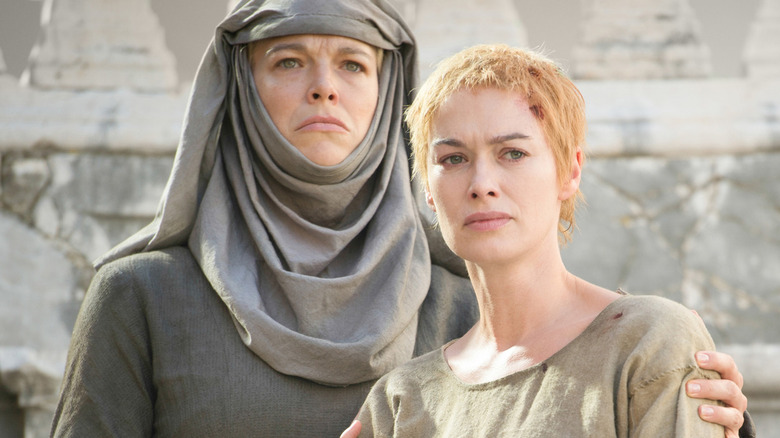 Macall B. Polay/HBO
You would never know it, but Hannah Waddingham played Unella, the "shame" nun who tormented Cersei Lannister on "Game of Thrones." How is it possible that beautiful Waddingham, who plays Rebecca on "Ted Lasso," is also the shame nun? In case you need a reminder, Unella walked naked Cersei through the streets of King Landing while declaring "Shame!" and ringing her horrid bell. 
Filmmaker Jessica Ellis spoke for all of us after finding out the "Ted Lasso" star also played the awful "Game of Thrones" character. When Ellis discovered Waddingham was the shame nun, she bluntly tweeted: "We need to talk about Rebecca in Ted Lasso being the Shame Nun," which received more than 1,000 retweets. Ellis continued to tweet: "She is one of the hottest woman I've ever seen and I have many confusing feelings about that whole season of GOT now."
Comparing Waddingham's "Ted Lasso" character Rebecca to the "GOT" shame nun is certainly mind-boggling! Try not the think of Unella when watching the premiere of "Ted Lasso" Season 2 on July 23.