The Truth About Artie Lange's Life After Working Hard For His Sobriety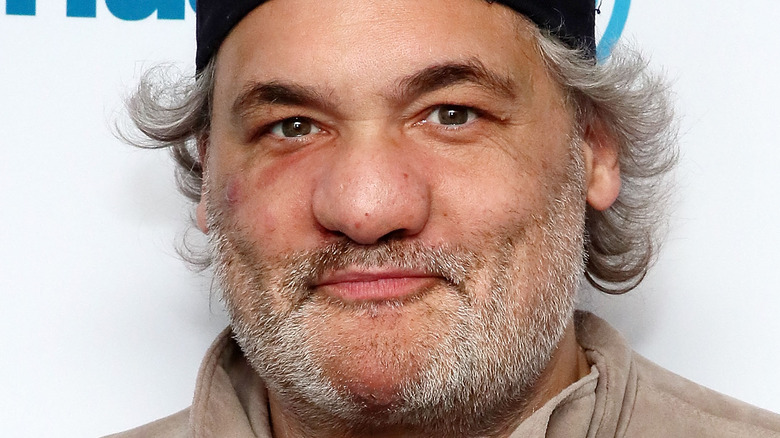 Astrid Stawiarz/Getty Images
Two years after he was released from prison for drug charges, Artie Lange's life has changed. Per the New York Post, the comedian has remained pretty much off the grid to deal with his addiction, but he did assure fans in March 2020 that he was okay. He tweeted, "I'm not sick and [I'm] not using (I'd be in jail if I was). Just have crazy anxiety and [I'm] fighting it hard. In the past I would have just done drugs and gone to work (or canceled last minute) but I won't do that now. Instead I cleared my schedule."
Lange's legal troubles started with a 2017 arrest for cocaine and heroin possession, per the outlet. In May 2019, Lange served nearly two months in prison before going into an intensive, seven-month drug court program. He credits that for saving his life, telling Joe Rogan: "This time, they kept me away for longer than I ever was." He added, "This time I was in jail for two months, then I kicked, then I went to a long-term rehab. And I got locked away from it."
Howard Stern's former sidekick used drugs so excessively for years that Stern cut ties with him. In 2019, Stern admitted to The New York Times: "It was many years of wanting Artie to get help ... I get sad talking about Artie. He was a tremendous contributor. But we had to move on." Now, it looks like Lange is moving into a life of sobriety.
Artie Lang now has a 'different life' focused on staying clean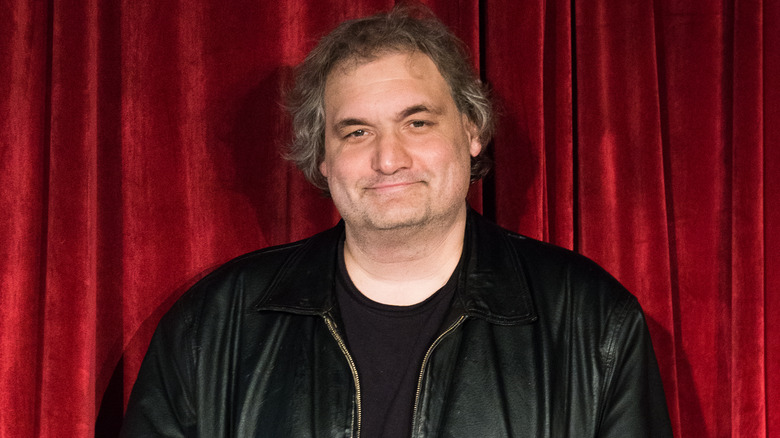 Noam Galai/Getty Images
Artie Lange has remained out of the spotlight as he works to stay clean. The New York Post reports that the comedian is now two-and-a-half years sober, is continuing an intensive drug court program, and lives in Hoboken, New Jersey. As for why Lange stayed away from the limelight, a source explained, "He was doing $1,800 worth of cocaine and heroin a day for several years — that's got to do something to you mentally once you stop doing it."
And according to Lange's lawyer, Michael Robbins, he's ready to turn it around. "He is working on completing his drug court program and resuming his career," Robbins explained. The "Beer League" actor is also living with his mother, whom he credits as a reason for his sobriety. Lange revealed, "I started to think clearer and think about the consequences, and think about my mom ... I thought about her pain and I said, 'I can't do this anymore.'"
Lange revealed in a late 2020 interview how staying sober has become "like a full-time job." He explained, "I go to meetings on Zoom. In the summertime, they had some AA meetings outdoors that I attended. Gotta work the program." He added how it's changed his life, saying, "I just thought I had to retreat a little bit from the work I was doing to make that happen. And stay out of jail. Stay out of rehab. But I've been clean now for almost two years. It's a different life."
If you or anyone you know is struggling with addiction issues, help is available. Visit the Substance Abuse and Mental Health Services Administration website or contact SAMHSA's National Helpline at 1-800-662-HELP (4357).