Who Is Dolly Parton's Famous Sister, Stella Parton?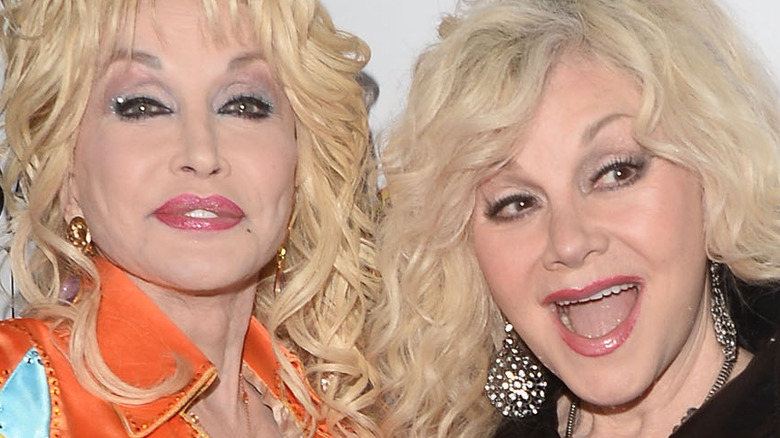 Matt Winkelmeyer/Getty Images
Dolly Parton is an international treasure. In addition to her charity work, her commitment to combating children's illiteracy in her native Tennessee, and her all-around sweet demeanor on Twitter, Parton has spent $1 million of her own money to help Moderna develop the COVID-19 vaccine, per CNN. The country music legend says she doesn't do all that she does for the accolades or awards, though. Rather, she simply does it because it's the right thing to do. "I just think it's important for children to learn to read in the early years, to learn to love books and all that, so I'm just so proud to have been a part of anything that's good and that's making life a little better for people," she told Good Morning America in May. 
Even though Dolly Parton is very well-known, she also has some famous family members. One is her sister, Stella Mae Parton. Let's take a look at what know about the legend's sister — who just might be even more feisty than her famous sibling!
Stella Mae Parton went viral on Twitter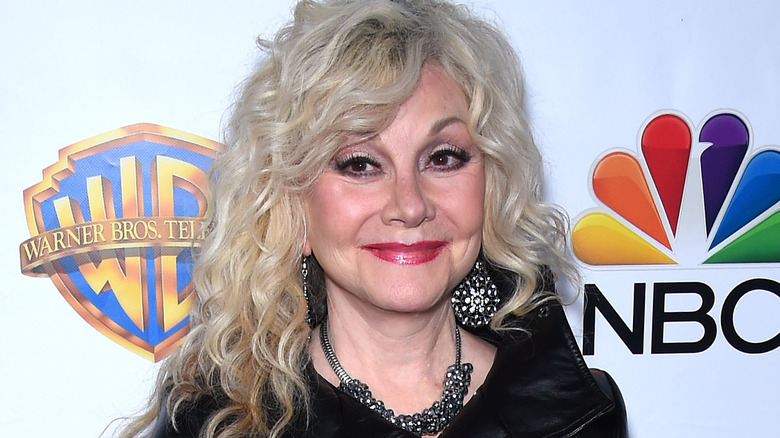 Shutterstock
Stella Mae Parton is younger than Dolly Parton by three years, and in the 1970s, she had a country music career of her own. Her best-known single is 1975's "I Want To Hold You In My Dreams Tonight."
Being the younger sister that she is, Stella makes fun of her older sister in a way that only a younger sibling can. "We shared a bedroom together," Stella said during an appearance on "Vicki" in the 1990s. "She was messy and I was neat. We would write songs together. She always wrote the good lines and would laugh at my bad ones. But it was not that bad," she continued, taking a jab at herself as well.  
Stella is also known for going viral on Twitter back in December 2020 for a tweet thread that simply hit all the right notes. "If a little Hillbilly singer like my big sister Dolly can invest in the vaccine then why the hell can't some of you old moldy politicians pitch in a few million yourselves? I noticed you started getting vaccinated right away while people are starving and dying you Aholes," she wrote. "I haven't heard of one Televangelist donating one damn cent to the research fund but they sure can fleece the flock and try to cast out demons when they are possessed themselves!" Talk about a straight shooter!