The Truth About Addison Rae And Donald Trump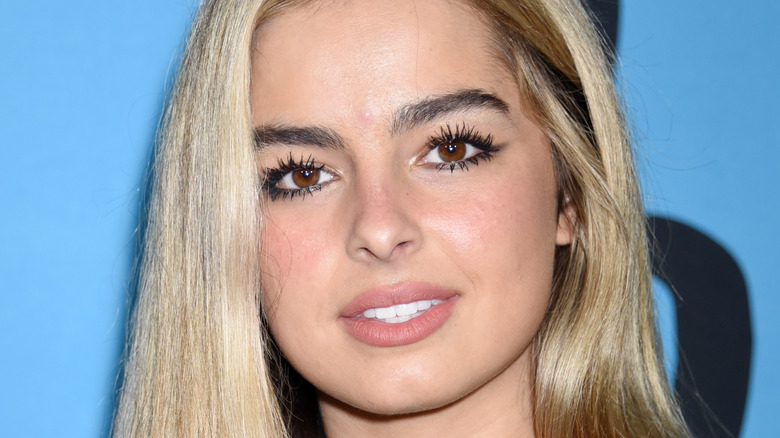 Shutterstock
If nothing else, Addison Rae is going to get people talking. Recently, at a UFC fight, she happily greeted former President Donald Trump. The clip shows Addison enthusiastically tapping Trump on the shoulder, introducing herself, and saying "So nice to meet you." The reactions on Twitter to the clip were immediate.  "She aint even have to go up to him too. Everybody else was seated but she had to fangirl. Went up to him grinning from ear to ear talkin bout 'it's nice to meet you!'" wrote one viewer. "How am i just now finding out addison rae went up to DONALD TRUMP & introduced herself & was fangirling over him," wrote another. 
Addison, however, has never confirmed or denied being a Trump supporter, nor has she ever publicly talked about her political affiliation. But recently, an old Twitter interaction from 2016 could reveal some context to her leanings. Let's take a look at the relationship between Addison and Trump, and if there could be more below the surface.
Did Addison Rae support Republican candidates in the past?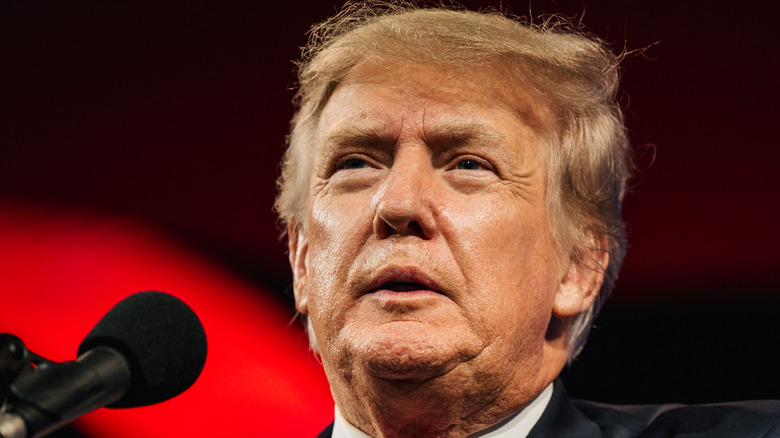 Brandon Bell/Getty Images
Back in September 2020, Paper reported that a TikTok user had produced screenshots of Addison Rae's alleged voting record. The video purportedly showed her supporting the GOP going all the way back to 2014. But Addison quickly took to Twitter to refute those claims. "growing up our parents always said 'don't believe anything you see on the internet' yet everyone somehow trusts everything they read on here..." she wrote on Twitter. "stop spending time bringing others down with untruthful information," she wrote in another tweet. Previously, in April 2020, Addison shared a photo of her room, and fans noticed that there was a flag on the floor that looked like a Trump-supporting flag. But, she clarified in a later tweet that it was a souvenir Old Navy towel bought by her grandfather all the way back in 2010, long before Trump ever ran for office.
In 2021, following the UFC fight, Buzzfeed reported that Addison had liked a tweet that said "WHO YALL VOTING FOR "RT" FOR HILLARY CLINTON "LIKE" FOR DONALD TRUMP." Addison's team denied that she had ever liked the tweet, and the outlet points out that she had been too young to vote in the 2016 election. Ultimately, it isn't clear which — if any — political candidate Addison supports or voted for. So, while greeting Trump so enthusiastically may have been ill-advised if she wants to continue to appear politically neutral, it's not proof-positive that she's a Trump supporter.