What Sarah Huckabee Sanders Will Do If She's Elected Governor Of Arkansas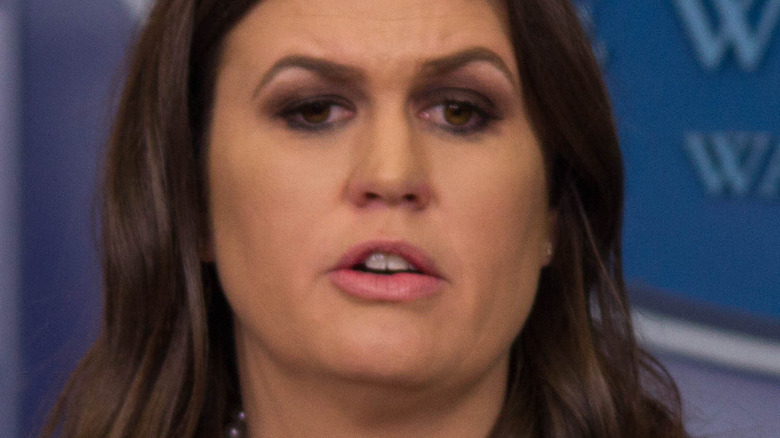 Shutterstock
Sarah Huckabee Sanders is running for governor of Arkansas. She was formerly a political analyst and the White House press secretary, serving under former President Donald Trump from 2015 to 2017. Her father, Mike Huckabee, is the former governor of Arkansas and a candidate for president of the United States in 2008 and 2016, per US News and World Report.
Sanders has been working in politics since she was a child. Her father ran for governor of Arkansas for the first time in 1992 when she was 10 years old. In 2010, she recalled her first experience working on a campaign in a conversation with The Hill, saying, "I was stuffing envelopes, I was knocking on doors, I was putting up yard signs. I'm absolutely my dad's biggest fan, and anything he wanted to do, I wanted to be a part of."
Sanders just made a bold claim about what she will do if she's elected governor of Arkansas. Keep reading to find out what it is.
This is what Sarah Huckabee Sanders will do if she's elected governor of Arkansas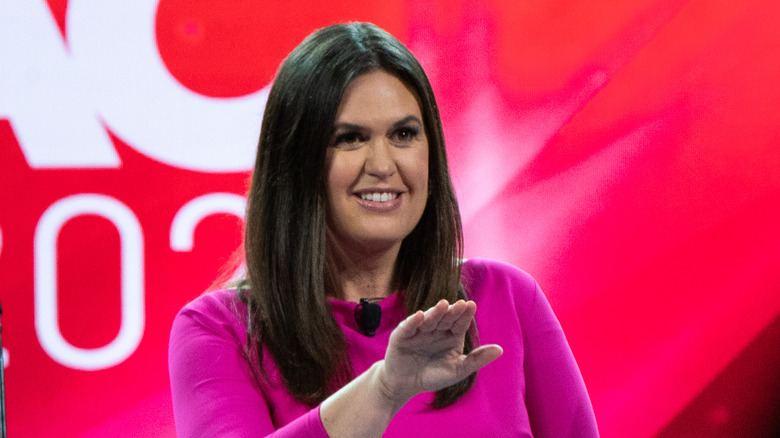 Bloomberg/Getty Images
In a July 23 appearance on Fox News, Sarah Huckabee Sanders said, "If I'm elected governor here in Arkansas, we will not have mask mandates, we will not have mandates on the vaccine, we will not shut down churches and schools and other large gatherings because we believe in personal freedom and responsibility."
More than 610,000 people have died as a result of COVID-19 in the United States, per The New York Times. The Delta variant is still surging and largely affecting the unvaccinated, per Yahoo! Finance. In her Fox News appearance, meanwhile, Sanders went on to say that President Joe Biden and Vice President Harris should "give President Trump and his administration the credit they are due for helping get this vaccine created safely, quickly and effectively, and into the hands of Americans." (It should be noted, however, that the vaccine rollout happened after Trump left office.)
Sanders believes that giving Trump credit would go a long way towards convincing the unvaccinated to get vaccinated, per Fox News.