Inside Kevin Hart And Nick Cannon's Friendship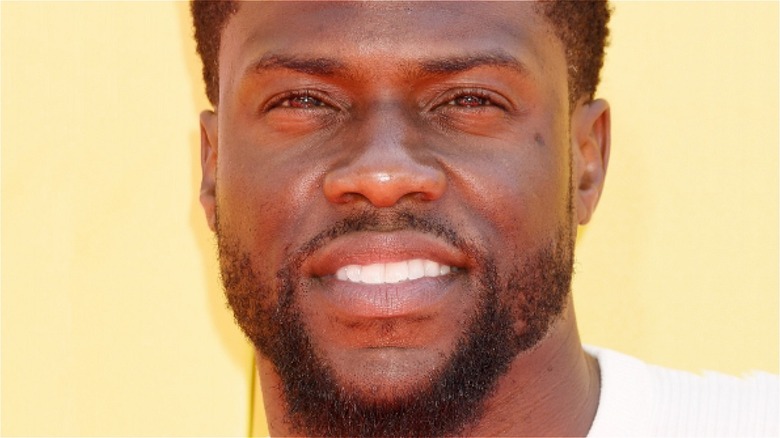 Shutterstock
Someone should have warned Nick Cannon that being Kevin Hart's friend comes with a list of rules and regulations. For years, Hart has listed the stringent requirements in his "Best Friends Code" comedy routine. "The day that we sign up and say that we best friends, that means that my bulls*** is your bulls***, and your bulls*** is my bulls***," he joked, adding another rule: "If you're my real best friend, you should know that I need you to lie for me by the look on my face." One would also think that somewhere in the regulation checklist, there's a rule for gift-giving — as that seems to be the main part of Hart and Cannon's friendship.
It's true that both Hart and Cannon have a ton of friends in Hollywood individually, but there's nothing quite like the two comedians' own relationship, especially when it one of them trying to outdo the other in the prank department. Especially when they do so publicly. 
Kevin Hart and Nick Cannon have a history of pranking each other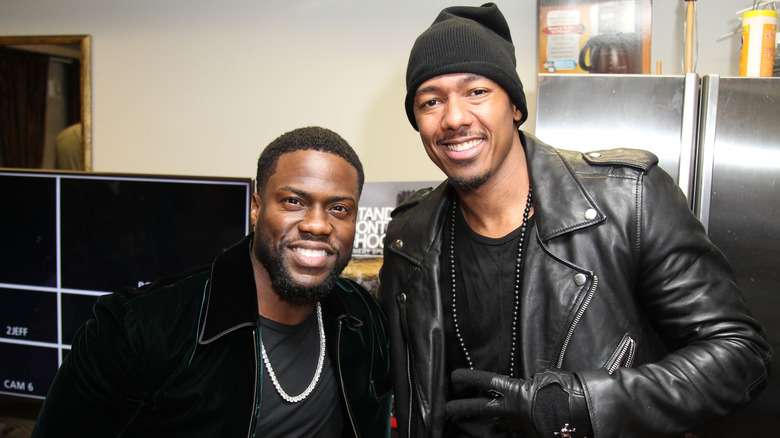 Leon Bennett/Getty Images
The story begins on July 9, Hart's 42nd birthday. Hart posted a video of what went down on his special day — including Nick Cannon's unique gift. Cannon got Hart a llama that was paraded around by women in "Happy Birthday Kevin" shirts. Cannon's birthday message read, "Since I'm having all these new kids, I thought I would bless you with a new one as well. Save the drama for your llama. Happy birthday." In the clip, Hart joked, "I don't understand his point," adding, "This is the most childish s**t I've ever seen in my life." Well, one prank deserves another, especially when both are comedians.
On July 22, Hart gave Cannon a dose of his own medicine, showing off his own prank via Instagram. "Since my brother @nickcannon decided to buy me a llama for my B Day I decided to do something nice for him as well," he wrote, adding: "Here is a digital billboard in Los Angeles....I also did some in ATL & NY....if u want any advice on fatherhood please call my BEST FRIEND @nickcannon ....I'm sure his phone has been ringing nonstop."
Hart went all the way and provided Cannon's digits, lauding him as an expert on fathering — after all, he is a father of seven. On his Instagram stories, per Atlanta Black Star, Cannon showed footage of the nonstop calls, joking that he "hates" Hart. We can't wait for the next hilarious prank.