Inside The Tragic Death Of Kanye West's Mother, Donda West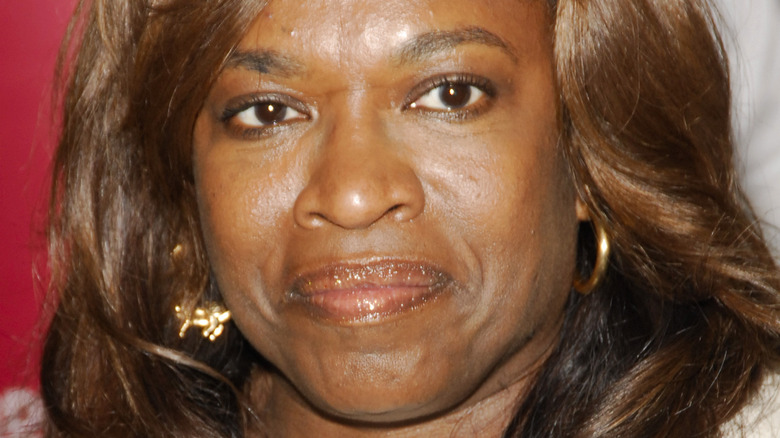 Ray Tamarra/Getty Images
In July 2020, Kim Kardashian shared a message on her Instagram Story about Kanye West, his bipolar diagnosis, and the residual effect of losing his mother. "As many of you know, Kanye has bi-polar disorder," Kardashian wrote (via People). "Anyone who has this or has a loved one in their life who does, knows how incredibly complicated and painful it is to understand." 
The message came shortly after West's attempt to run for president. Kardashian went on to describe what West has lived through to make him the person he is today. "He is a brilliant but complicated person who on top of being an artist and a Black man, who experienced the painful loss of his mother, and has to deal with the pressure and isolation that is heightened by his bi-polar disorder," Kim wrote.
Kim's comment about the painful loss of West's mother struck many fans. West lost his mother, Donda West, on November 10, 2007, according to Harper's Bazaar, and many argue that West has never fully recovered from losing her. He's struggled around the anniversary of her funeral over the years. So, what really happened to West's mother?
Donda West died one day after surgery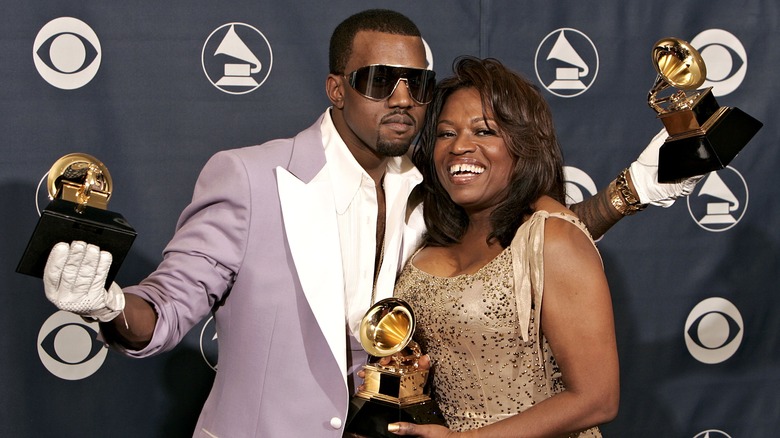 Kevin Winter/Getty Images
Kanye West's mother, Donda West, died of heart disease after plastic surgery at the age of 58, per People. The day before she died, West underwent liposuction and breast-reduction surgery and left the hospital, choosing to recover at home where she would be looked after by a nurse and caregivers. The next day, in the evening, she experienced pain and tightening in her chest, collapsed, and was pronounced dead at the hospital.
The coroner's report said that "multiple post-operative factors" following West's surgery were evident, but the autopsy was unable to say how these factors contributed to her death. "The final manner of death could not be determined," the report read, per People. "The exact contribution of each factor could not be determined. There was no evidence of a surgical or anesthetic misadventure."
West has grappled with guilt over the loss of his mom. In 2015, he told Q Magazine (via Us Weekly): "If I had never moved to L.A. she'd be alive... I don't want to go far into it because it will bring me to tears." And the rapper tweeted in 2018 that he was going to use a photo of his mom's surgeon on an album cover. "This is my album cover. This is plastic surgeon Jan Adams. The person who performed my mom's final surgery. Do you have any title ideas?" West tweeted, via NZ Herald. While he didn't go through with it, clearly West wasn't over the heartbreak.