The Ewan McGregor Cheating Rumors Explained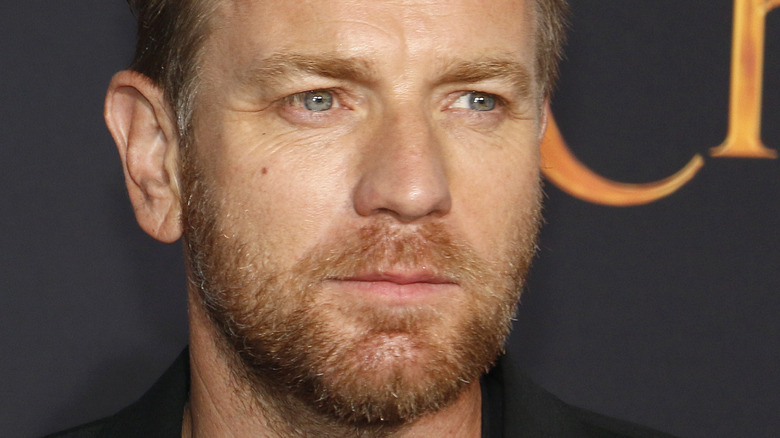 Shutterstock
For more than 20 years, Ewan McGregor's private life was kept under wraps. The "Star Wars Rebels" actor seemed happily married to his longtime wife, actor Eve Mavrakis, whom he married in 1995. The pair shares four daughters: Clara, Anouk, Esther, and Jamyan.
But around the time that McGregor began filming "Moulin Rouge" with actor Nicole Kidman, rumors of him having a wandering eye began to surface. When Kidman split with actor Tom Cruise shortly after "Moulin Rouge" came out in 2001, McGregor was named the culprit. However, he told the Detroit Free Press (via Gawker) back in 2001 that he was not to blame for their separation. "I didn't have an affair with Nicole Kidman. It was nothing to do with me. I had no idea anything was wrong with the marriage. No idea. And I haven't spoken to her since, so I don't know anything about it," he stated.
While McGregor may not have cheated on Mavrakis with Kidman, there is an actor that McGregor locked lips with much later on while he was still married. Let's take a look at the Ewan McGregor cheating rumors in greater detail.
Photos of Ewan McGregor kissing another woman surfaced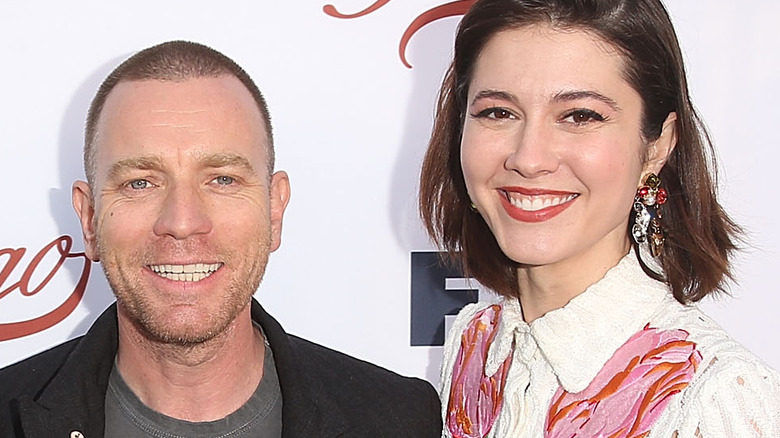 Jesse Grant/Getty Images
According to Mirror, rumors of an affair between Ewan McGregor and Mary Elizabeth Winstead began surfacing in 2017 as they were shooting "Fargo." While the actor tried to play it off, things came to a head in October 2017 when pictures of McGregor and Winstead kissing emerged, as shown by The Sun.
As you can imagine, this enraged Ewan's daughters, who felt protective over their mother. In a now-deleted Instagram post, Ewan's daughter, Esther, released a song that seemed to take direct aim at her father. That was nothing compared to the reaction of Ewan's eldest daughter, Clara, who made several Instagram comments that seemed to take shots at her father and his alleged mistress. In one comment, which was screenshot and shared by Mirror, she called her mother a "goddess" and said that she protects her from "a**hole men who leave" her. In another comment — this one made under a photo of Winstead shared by a fan page for the actress — Clara referred to her as a "piece of trash." 
McGregor and Eve Mavrakis divorced in 2020. According to Wonderwall, Winstead and McGregor split up for a period of time because there was too much drama surrounding their relationship. Today, however, the pair share a son named Laurie, and Winstead seems to have patched things up with Ewan's daughters. So ... happily ever after, we think?