A Look At Justin Long's Relationship History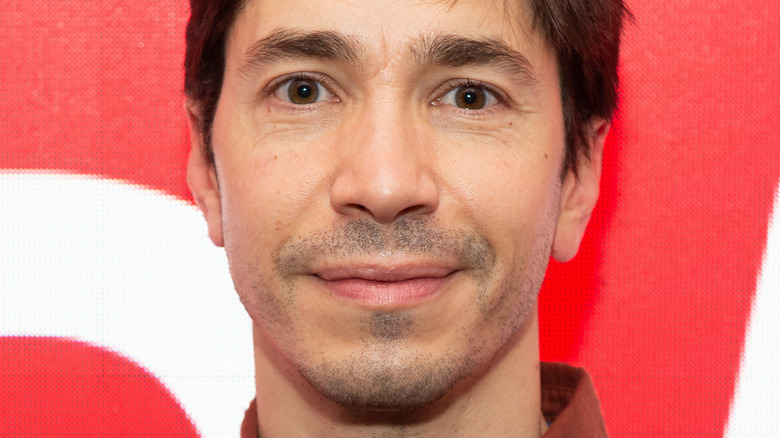 Mark Sagliocco/Getty Images
With his boyish good looks and wholesome charm, Justin Long seems like exactly the kind of guy many would be happy to introduce to their parents. And, we're not the only ones who think so — whether or not they made it to the "meeting the folks" stage is unclear, but Long has enjoyed relationships with a fairly, ahem, long list of starlets.
The "F is for Family" actor's most high profile relationship was with Drew Barrymore, whom he met on the set of "He's Just Not That Into You" in 2007. A romance soon blossomed, with the pair dating on and off for about two years, before finally calling it quits when Barrymore moved on to marry art consultant Will Kopelman. The former couple seems to still be on good terms, however, with the pair regularly exchanging friendly comments on social media.
Other previous girlfriends include his "Accepted" co-star, Kaitlin Doubleday, whom he dated from 2005 to 2007, and "Mamma Mia" actor Amanda Seyfried. Long and Seyfried dated for two years, before splitting amid the usual Hollywood concerns of hectic schedules and "growing apart," as per Us Weekly. So, is Long currently attached? Read on to find out.
Justin Long was linked to this cool musician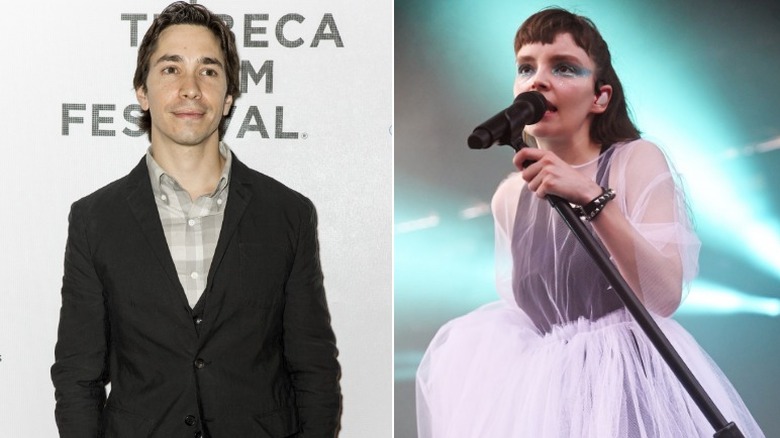 Shutterstock, Stephen J. Cohen/Getty Images
It seems that the "New Girl" dreamboat is still unattached. Despite reports of a two-year romance with synth-pop star Lauren Mayberry, the CHVRCHES singer denies having dated Justin Long, claiming in 2018 instead they were just friends. Ouch. Rekindling with former flame Drew Barrymore also seems off the cards, as the "Never Been Kissed" actor recently revealed her reluctance to get back in the dating game. These losses seemed to take a toll on Long, as he shared on his "Life is Short" podcast in 2020, "I'm getting to the point in my life where I think I would like to have some, how do I say this, like, some romantic intimacy."
Still, don't feel too bad for Long. Aside from his more serious relationships, he's also reportedly enjoyed a few flings with some glamorous celebs, having been spotted with the likes of "Spiderman" actor Kirsten Dunst, former Bond Girl Olga Kurylenko, and "Mission Impossible" star Maggie Q.
If you really can't stand the thought of the "Tusk" star all alone, here's a little hint: according to Vogue, his relationship with Amanda Seyfried started when she slid into his DMs! So, a hot romance that your mom will approve of might just be an Instagram message away...