How Country Star Randy Travis Got In Trouble With The Law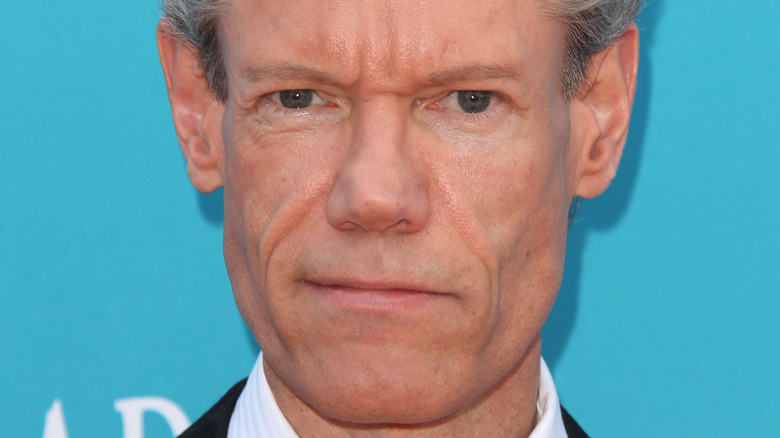 Shutterstock
Country music star Randy Travis is an icon in his field. His genre-defining debut album, "Storms of Life," is credited with bringing country music back to its roots and breaking ground for artists, including Clint Black, Alan Jackson, and Garth Brooks (via RandyTravis.com). The "On the Other Hand" artist recently announced the release of a remastered version of the album for its 35th anniversary, much to the delight of his fans. It went a long way in helping him win the Academy of Country Music's Top New Male Vocalist, Top Male Vocalist, Album of the Year, and Single of the Year awards when it was originally released in 1986. 
The Country Music Hall of Fame member revealed the significance of his debut album when the remastered version was announced (via RandyTravis.com). "It was music I believed in, that told a story I wanted to share," Travis said. "At the time, people and radio really weren't playing this kind of music. Most people were recording more of an urban cowboy sound, so I got to choose from the best of the best, cream of the crop. It was exciting for all of us to get back to our roots."
Unfortunately, despite this music star's copious success over the course of his career, he has not always had the easiest time. In fact, so much so that he has managed to get himself into deep trouble with the law. Keep scrolling to find out how and why.
The controversial DWI arrest that Randy Travis could never leave behind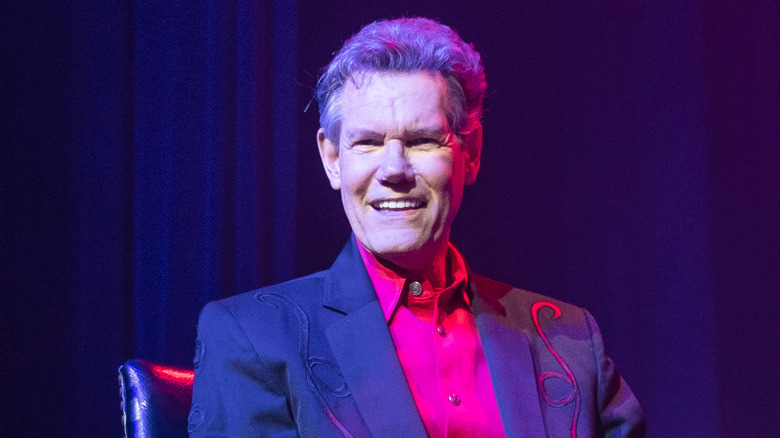 Jason Kempin/Getty Images
Back in 2012, country music star Randy Travis was arrested after driving his car into a construction site and then walking around in the buff (via Pop Culture). This was after he attempted to buy cigarettes at a convenience store, also while naked. Apparently, Travis then allegedly resorted to threatening to shoot and kill the officers who picked him up the night of the crash (via The Medlin Law Firm). He was charged with driving under the influence, retaliating against a police officer, and threatening police officers. His bail was posted at $21,500. 
This unfortunate incident understandably tainted public opinion of the "He Walked on Water" singer. In part to defend himself, Travis penned a memoir, entitled "Forever and Ever, Amen: A Memoir of Music, Faith, and Braving the Storms of Life," in which he gave context to the events of that night. According to Travis, he was only under the influence of two glasses of wine, but it was the addition of Ambien, a sleep-inducing drug that can provoke erratic, uncharacteristic behaviors in certain individuals, that led to his arrest and felony charge (via Pop Culture).
A few years after the incident, Travis filed a lawsuit against the Texas Department of Public Safety and the Texas Attorney General over the release of video evidence of the incident in which he was featured naked, arguing that it violated health record privacy regulations (via Spectrum Local News). A federal judge denied his petition.