Inside Alan Jackson's Marriage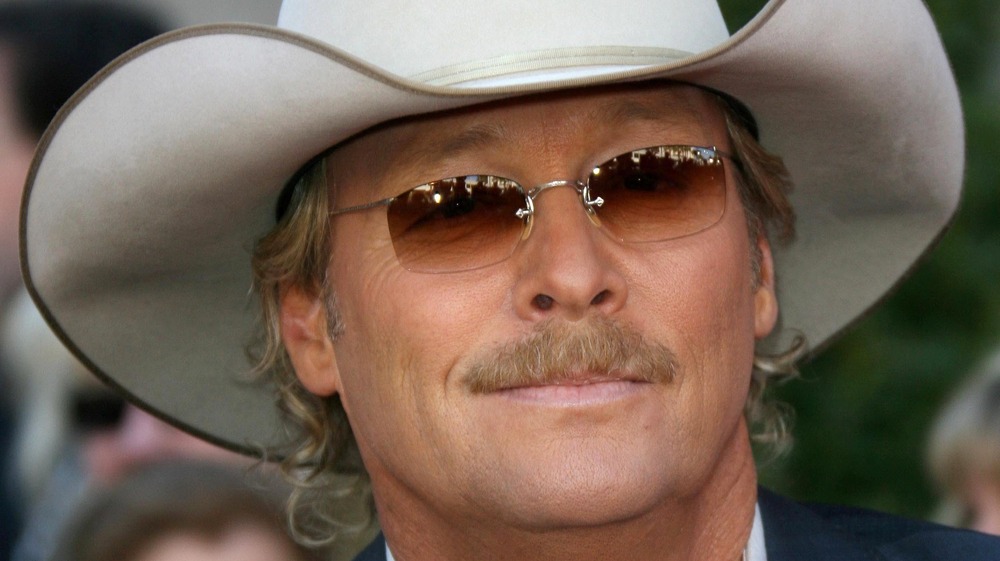 Shutterstock
We may receive a commission on purchases made from links.
Alan Jackson may be one of the most successful artists in the industry, but he's just a father and husband at the end of the day. The singer has enjoyed quite an impressive career, and he's the proud winner of two Grammy Awards and many nominations. In 2017, he was inducted into the Country Music Hall of Fame. At first, Jackson shared with The Boot that he thought his label would drop him ahead of the meeting regarding the award, but it turned out to be excellent news for him. "I saw Glen [Campbell]'s name, too. Just to think about, most of those are heroes of mine," he raved about the honor. "You look at all that, and you don't feel like you're worthy to be in here with them. It's crazy to think that your name and your face will be on the wall."
Throughout his entire career, his wife, Denise Jackson, has been by his side. According to Alan's website, he met his Denise in 1976 at a Dairy Queen in Newnan, Georgia. Three years later, the couple tied the knot, and Alan calls Denise as "the love of his life." The couple welcomed their first daughter, Mattie, in 1990 and daughter Alexandra in 1993. In 1997, Denise gave birth to another girl, Dani Grace. The pair have enjoyed over 40 years of wedded bliss, and it's safe to say that there is plenty more to come, but it hasn't always been easy.
Alan and Denise Jackson's marriage had its up and downs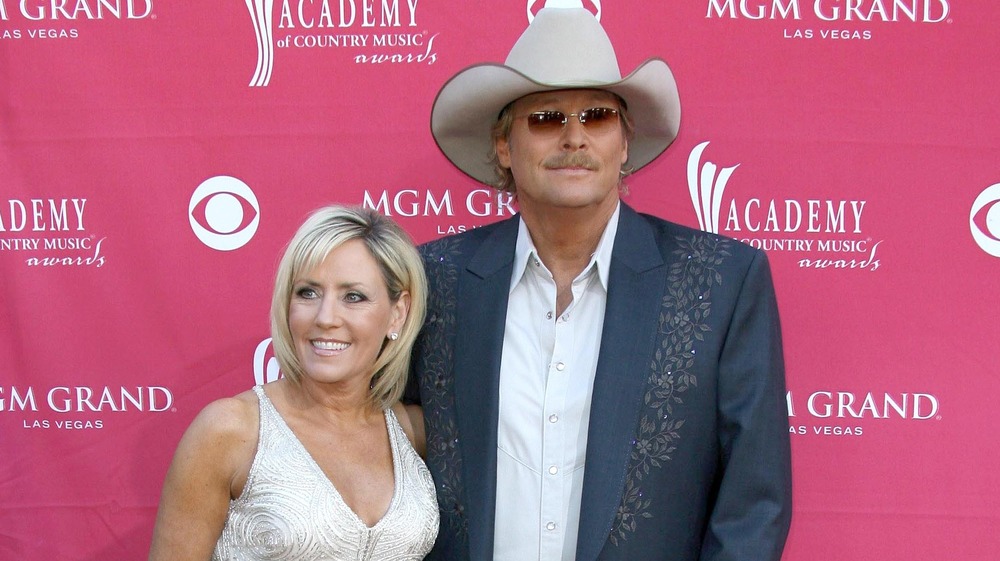 Shutterstock
Even for the best of the best, marriage takes work. In 2011, Alan Jackson and Denise Jackson were featured on an episode of Great American Country's Backstory, where they shared the story of how they met along with the struggles they encountered early on in their marriage. When Alan's career first took off, it caused a strain on their marriage, and they sought the help of a therapist to help them get through it. The singer shared, per Taste of Country, that it was tough for him to get help because he was so used to figuring out things on his own. "God took our mess and made something wonderful out of it. It took us going through that to finally have the kind of relationship we both always wanted," Denise recalled.  
Following therapy, the couple renewed their vows, but like most marriages, they still encountered some struggles along the way. In her book, It's All About Him, Denise revealed that she and Alan separated in 1997 because he was unfaithful to her. She re-committed to the Christian faith and forgave him. "The greatest blessings in my life have come out of my worst shattering," she shared with People in 2007. "His betrayal and our separation were what led to this new, passionate love relationship with God and also led to us being able to have the kind of marriage that we both always wanted but just didn't know how to have."
Denise Jackson's cancer diagnosis changed the couple's lives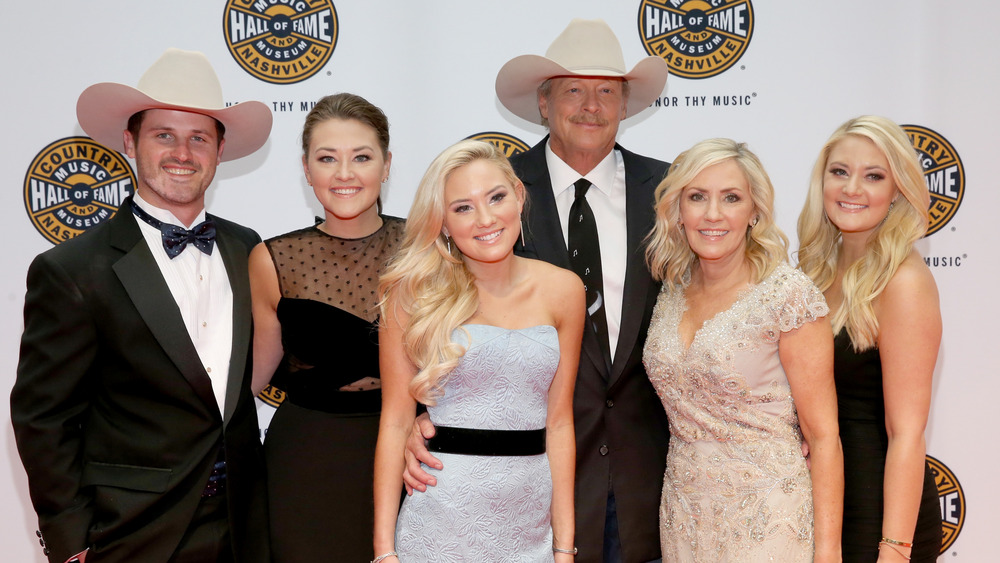 Terry Wyatt/Getty Images
Another struggle that the couple faced during their storied marriage was Denise Jackson's cancer diagnosis. In 2012, Alan Jackson told The Palm Beach Post that her diagnosis totally changed their outlook on life and what they value in the grand scheme of things. Alan said that he would have gladly traded places with his wife if he could have, so she wouldn't have to go through something so awful. "Especially with her. She's such a good woman. I've always been the trouble-maker and feel like I should have been the one to get it," he said. "It was some shocker, and I'm relieved the last couple checkups have been clear. I'm hoping it'll stay that way."
Denise's cancer caused the couple to sell their home in Florida, and they chose keep their Nashville home as the primary residence. The diagnosis also inspired a touching song, "When I Saw You Leaving," on his Thirty Miles West album. "Ain't it funny how, one minute, your whole life's looking fine// And a short few words later it all just comes untied?" he sings. "I didn't even tell her I wrote it," Alan said of the song. "It was hard to listen to. She cried like most people do, but I think she felt good about it." We're not crying, you're crying.