This Is How Much Elon Musk Gave His Second Wife In Their Two Divorces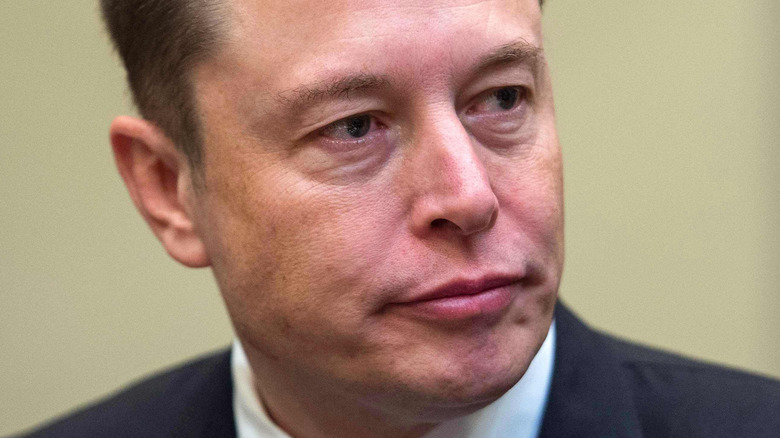 Shutterstock
The romance between Elon Musk and his second wife, actor Talulah Riley, could be a Lifetime movie. The couple married and divorced twice during their time together. Insider reports that Musk met Riley while visiting London in 2008, not long after he filed for divorce from his first wife, Justine Musk. SpaceX investor Bill Lee convinced Musk to go out with him to a bar; the billionaire met Riley and was immediately smitten. The British actor is known for her roles in "Pride and Prejudice" and "Inception."
As Ashlee Vance wrote in his book "Elon Musk: Tesla, SpaceX, and the Quest for a Fantastic Future" (via Insider), Riley said of her first impression of Musk, "I remember thinking that this guy probably didn't get to talk to young actresses a lot and that he seemed quite nervous...Little did I know that he'd spoken to a lot of pretty girls in his life."
Musk's first wife, Justine, the mother of five of his sons, also remembers when the billionaire met Riley. In a 2010 Marie Claire essay, Justine explained that in 2008, just weeks after Musk filed for divorce, she received a text from the billionaire. Justine said, "Six weeks later, he texted me to say he was engaged to a gorgeous British actress in her early 20s who had moved to Los Angeles to be with him." Keep reading to find out how much Musk gave his second wife in their two divorces.
Elon Musk gave Talulah Riley over $20 million in their two divorces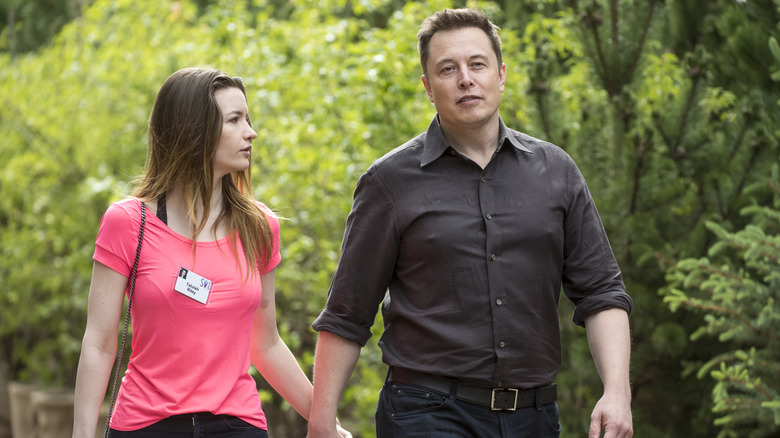 Bloomberg/Getty Images
According to the New York Post, Elon Musk gave his second wife, Talulah Riley, more than $20 million over their two divorces. When their first marriage ended in 2012, Riley reportedly received $4.2 million from the billionaire. The couple decided to give their romance a second chance and got married again in 2013, just 18 months after their divorce! Musk and the "Pride and Prejudice" actor were together for the second time for over two and a half years; Musk paid Riley $16 million in the second divorce.
Musk aired his feelings after the first divorce from Riley in public, tweeting, "It was an amazing four years. I will love you forever. You will make someone very happy one day" (via Vanity Fair). However, in their second divorce, the eccentric billionaire did not say much. According to Business Insider, the second marriage between the billionaire and the actor was up and down. Musk filed for divorce in late 2014, then withdrew his claim, per Vanity Fair. But in 2016, Riley filed for divorce from Musk, per The Guardian, and it was finalized in late 2016.
After their second divorce, Vanity Fair reported that Riley and Musk both said the relationship had ended "amicably and with mutual consent." The couple's statement also said that they would "continue to see each other occasionally as friends."