A Whitney Houston Hologram Concert Is Going To Las Vegas. Here's What We Know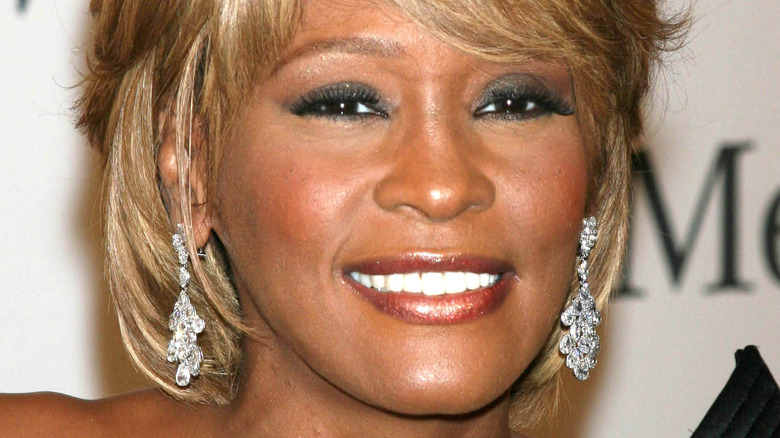 Shutterstock
Whitney Houston's legacy lives on and she's ... coming to Las Vegas? That's right. The late pop icon's estate revealed the holographic Whitney Houston concert is on its way to the United States with a new residency in Las Vegas. The concert began in Europe featuring a Houston hologram and the singer's greatest hits.
Houston made a name for herself with her powerful vocals, recording 40 Hot 100 songs over the course of her career (via Billboard). The six-time Grammy winner debuted her first studio album, "Whitney Houston," in 1985 giving us memorable hits like "How Will I Know," "Greatest Love of All" and "Saving All My Love For You." The album, of course, reached No. 1. However, Houston tragically died in her hotel room at the Beverly Hilton in 2012, leaving fans heartbroken.
"Whitney Houston was a talent beyond words, and her influence and artistry transcended all boundaries," explained CEO of Base Hologram Brian Becker (via Entertainment Weekly). Becker's company is in charge of creating the holographic concert experience for fans. "When she performed, there was an unmatched level of charisma and emotion to it. That's what we're bringing to audiences." So, what is the concert like? Read on for more details.
Whitney Houston's sister-in-law says the singer would approve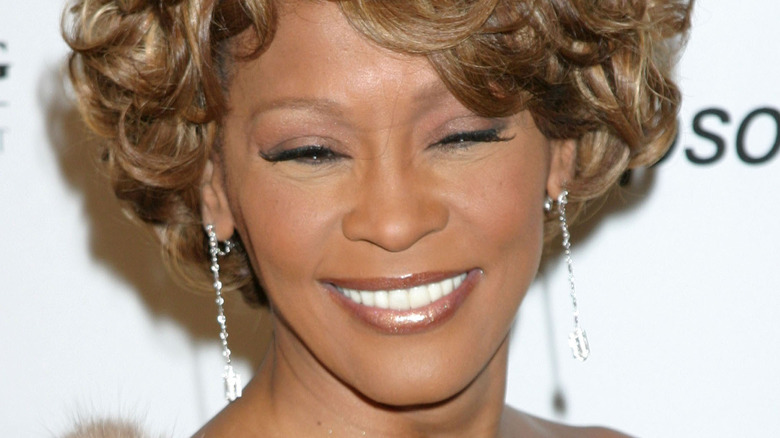 Shutterstock
The Las Vegas residency featuring a hologram of the late Whitney Houston will be hosted by Harrah's Las Vegas beginning in October 2021. The singer's estate announced the United States version of their European concert, revealing that "An Evening With Whitney: The Whitney Houston Hologram Concert," was one of which the artist herself would have approved.
"In 2011, Whitney and I discussed her idea of an intimate, unplugged concert tour. It was a project we called 'Whitney Unplugged' or 'An Evening with Whitney,'" said executor of Houston's estate Pat Houston (the artist's sister-in-law) in a press release, according to Variety. "While Whitney's no longer with us, her voice and legacy will live on with us forever. 'An Evening with Whitney' is another chance for us to relive and celebrate the talent that we were so lucky to receive for more than three decades and we're excited to bring this cutting-edge musical experience to the fans who supported the pop culture phenomenon that was Whitney Houston, because they deserve nothing less."
The concert is expected to include a live band, background singers, and dancers alongside the hologram. Variety reports the Las Vegas residency has been in the works for two years. Performances will begin on October 26.