Did Melania Trump Really Think Donald Trump Would Win In 2016?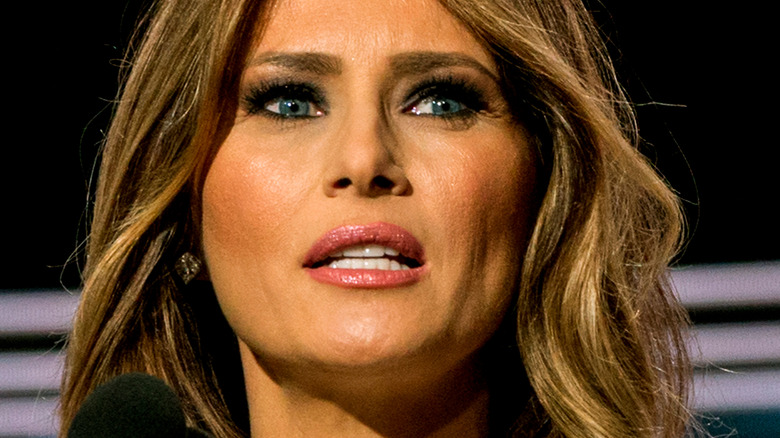 Shutterstock
Since Donald Trump left the White House in January 2021, not much has been seen — or heard — from Melania Trump. In July 2021, Melania was spotted in New York with her son, Barron. But outside that sighting, the former First Lady has stayed under the radar.
And according to People, she likes it that way. "While Palm Beach is their main residence, the Trumps go back and forth from New York to New Jersey during the summer season," a political source said to the outlet. "Melania and her own family do many things together and not necessarily with Donald."
If you believe some political reports, Melania's low profile has to do with her disdain for everything political. In fact, according to some published reports, Melania's disdain for politics runs so deep that she conveyed as much to her husband. Did Melania really believe that Donald Trump would win the White House in 2016? Let's take a look.
Melania Trump reportedly didn't think her husband would win in 2016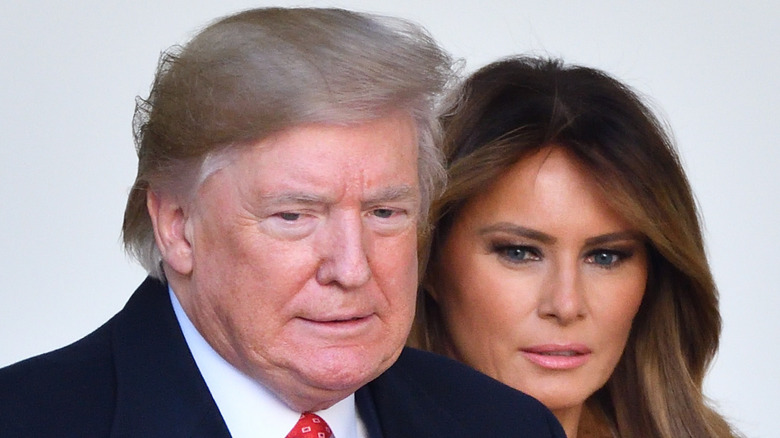 Shutterstock
Former President Donald Trump's former lawyer Michael Cohen told Business Insider that Melania Trump supposedly didn't think Donald Trump would win the 2016 election. "Melania played a very limited role during the campaign not believing Donald would actually win," he said. 
And while the former First Lady didn't comment about Cohen's remarks, they were also backed up by former Trump White House advisor John Boehner. He told the Mackinac Policy Conference in Michigan in 2018, "I think Donald Trump promised Melania that he would not win. She didn't have to worry about ever living in the White House," he said, via The Hill. "That's probably why she doesn't look real happy every day."
Even Trump himself reportedly wasn't expecting to win the presidency. According to Michael Wolff's 2018 book "Fire and Fury: Inside the Trump White House" (via Newsweek), when Trump was declared the winner, he was "horrified" (he wasn't the only one), and Melania was reportedly "in tears." Former White House press secretary Sarah Huckabee Sanders issued a statement condemning Wolff's book, but Melania has stayed mum about her true feelings about the 2016 election.